Let's just jump right into it. Adam, how did you fall in love with the game? What's your history in the game and what brought you to where you are today?
Sure. I think I had a very different journey than most baseball guys. I went to a small high school in Maryland. I was unre recruited out of high school. I didn't really understand that at the time. Now I kind of do, but I gave up the game. I didn't play in college. I went to school academically and did some other things, got into music, all that, and I came back to it after in my young twenties when I was out here, I'll proudly take on being called a Sunday League guy. That's what I was. And then I tore my rotator cuff and I was having so much fun doing it that I started coaching. I got hooked in at the very lowest levels of coaching in little league and all that. And somewhere along the way, I think I just kind of found a calling.
So that goes back into the nineties, not to put too much of a data on myself, but somewhere along the lines. Ran some baseball camps, got involved with USA baseball, did 11 years of running the NTIS in the west for USA baseball. Got to be a part of five national team task forces. Coached high school for a decade, coached junior college, even coached, had a cup of coffee coaching at the division one level. And my business NCTV baseball, I started in 2005 and I started it because in 2001 I was in the corporate world. I was doing pretty well. I was in my twenties financially. It was good, but I was miserable and something happened. I was working for the city of San Francisco. My director got himself fired, which of course got me fired. I was his guy. And it was a great reset for me because it gave me a chance to evaluate, is this what I want to be doing? And I started doing some baseball camp stuff went broke. So I started a company in 2005 so I could eat and running baseball tournaments and events and through that and through NCTB, I've gotten to do so many cool things and meet so many great kids and wouldn't be in the position I was in to do this club team thing if not for that. So yeah, I've kind of taken a twisty path to get here, but it's been fun and awesome along the way.
That's great. So let me kind of parlay two questions off of that then. One, talk to me about your coaching career. What is your specialties in coaching? And you've obviously coached that at many different levels, your favorite level you've coached at, and then the follow-up question to that is obviously NCTB has been a big part of how you got to where you are today. So just letting us know a little bit more about NCTB and the history of it.
Okay, so the coaching side, first, my specialty, I'm a pitching coach by trade. I would say that personally I focus on working with pitchers, going back to the athletic pitcher movement in 2002. So kind of at the early days of what you're seeing happening in the baseball landscape for pitchers now was a huge competitive advantage 10 years ago and not so much anymore. But favorite level is a really hard question for me to answer. I think as a coach, when you coach every age group I've coached from 10 U up to college and I work individually with some professional guys, you just have to calibrate to the age they are.
I don't know that I have a favorite teams, but that's more due to the personalities of the players and events that happen than I think the age group. For me, the coolest thing that I'm a part of is something that segues into the NCTV part. We run an event called the league. The league is for, it's 11 years old now. It's for the top 50 or so eighth graders in Northern California. And I think historically it's been like their first segue into scary baseball world and they're at an age where they're just starting to think about the world outside of mom and dad and really starting to have their own personalities and separate from who they are at home and how they weren't little kids as little kids. So I think I probably enjoy that consistently more than any other age group, which I realize how weird a thing it is to say that I enjoy coaching eighth graders, but I do. I think it can be really fun. I also think they can be terrible in moments, but overall I think that's been the coolest thing I've gotten to be a part of.
Well, I've got a seventh grader right now and I know I can tell you that they can be terrible at moments, but they're also a lot of fun and I think for me, Adam, I would agree with you, I think the funnest group is kind of that seventh, eighth, and ninth grade group because they're still moldable, right? They haven't gotten set in their ways of how they do things and it's a time they're not
Cynical yet, right?
Yeah, exactly. It's a time when you can really, really make a difference and push them in the right direction. So I couldn't agree with more. I love that age group, so a hundred percent. So yeah, tell me about NCTB and then the league.
Yeah, so NCTB, we run a good portion of the tournaments up here in Northern California. Weather's hit and miss, but pretty good most of the year round. What's pretty
Good today
It's about 55, 60 degrees and sunny and about as nice as it could be. So no complaints. It's kind of spring all year round here. I'm an east Coast boy. I grew up in the east. I've been in California since college, but there's not really seasons. It gets a little rainier and a little colder in the winter, but it's pretty much the same. So I mean you get into that landscape and there's 49 50 weeks of tournaments a year. It's a nonstop treadmill. And when you're in that business, if you don't do it, it's going to be done and you're just going to lose market share. So would I play in a tournament in the cold in December? No, but we have to kind of offer it. So we run typically about 4,000 teams a year through our tournaments. So the tournament side, I think everybody will understand and then we've, just because of who I am and who our guys are, we've always kind of done a bunch of special events and try to do things that add value and do something a little bit different.
And it's not about reinventing the wheel, it's just about creating moments that are memorable and fun and age appropriate. So we've always had our hand in all these different kind of fun events, whether that's international trips, kind of an all-star event or whatever it may be. Along the way, I think there's always different ideas that can be fun and try to advance, make the landscape a little better I guess is what you try to do with those events. So I don't know if we'll talk about that at all, but that's where NCTB is at alpha at baseball is not connected with NC tb other than I'm a part of both of 'em. We will take all comers in our tournaments and happy to serve no matter what team they play on. So that's my history, but it really doesn't have anything to do with what we're doing as a program.
Absolutely, a hundred percent. I would love and I understand that we'll jump into Alpha, but obviously we've had some discussions over the years and I love the league. I think it's a really cool concept. So for people around the country that aren't familiar with it, if you would just spend a couple minutes talking about why it started, the need that you saw and what it is
Now. So the need in the eighth grade spring, and this is going back the league's 11 years old. So the first year of the league, those eighth graders were like Spencer Torkelson and Troy Launch and Trent Denholm, Griff McGarry, who's probably going to be up in the big leagues this year, guys like that, and some other really good ones that I'm not mentioning right now, too long a list. The eighth grade spring, those guys for a really high end player was really frustrating and it was frustrating for years before that because before they could play up, but now once they hit their eighth grade spring, there is no up right? The guys they played with that were maybe the same age or just a touch older are in high school. And so we'd go to our tournaments and we'd see the level of play just wasn't very good.
And for the top players, there was some motivational challenges for them. I think they were probably a little bit bored. So we tried to put together a team league first, and that didn't really work out for a couple of reasons. One teams can be really disorganized and cause more problems than they solve sometimes. And second, then the second year we did a team league. We had one team that was just way too good. That team ended up, their coach is now the head coach of a Power five school and three of their players are in the big leagues. They just beat the holy hell out of everybody. I'm watching this and I knew all those kids and it's like they need to play against each other. This isn't good. I'm watching these great players and great kids look bored. We decided to test it the first year, which we called Players' weekend.
We ran one weekend of it. Andrew Vaughn was in that Andrew five foot five. Andrew Vaughn at the time actually won the home run derby at that thing. That's incredible. And I've got some great classic pictures of Chubby, chubby big faced Andrew Vaughn with three giant eighth graders having just won the home run derby. So we tested it out, we ran it the first weekend and was like, well, this is going to work, this would be awesome. So the first year we did it, we put it together, it's four teams. Well, the second year we tried five teams and we went back to four. Let's keep it exclusive, let's keep it special. It's five weekends spread throughout the spring. The first weekend they come together, we mix 'em up somewhat randomly and then we do a draft privately of course, so that the teams are competitive and there's a lot of friendly trash talking, we're going to kick your ass next time. All that great, love all, I'm here for all of it. I think it's just been a really positive part of the baseball landscape in northern California and it's probably the coolest thing I've gotten to be a part of and I've gotten to be a part of some pretty cool stuff. So it's something I look forward to every spring.
Yeah, it's an awesome concept and obviously I think in this travel ball world, a lot of people do talk about the dilution that's out there. I'm kind of on the fence. I'm one of these guys that believes that
No matter your talent level, you deserve really good coaching and opportunity, right? Agree with that. But there's no doubt that there are kids that are top 5% kids and them competing and preparing themselves to play at the very highest level is something that travel ball is here for and something that travel ball needs to supply. So I think it's a really, really cool concept. Prepares them for high school, prepares them again for that first time when they're playing that big boy baseball and the names that you put in there. Obviously even in eighth grade you can identify that these guys are really good sometimes, but sometimes you're going to miss on some of 'em too though, I'm sure. Right? I'm sure.
Yeah. As much as I got to coach him in a bunch of different contexts, but the third year of the league we had Brooks Lee and I knew Brooks was going to be a good player, but if you told me at that point in time that Brooks was going to be what the ninth pick in the draft or something, I would've laughed at you.
So yeah, there's guys and there's guys don't. One of the cool parts of it though is as those guys get older, so we started a thing where a few years in where the guys who were seniors now in high school would come and talk to the eighth graders, and I have a distinct memory of the guys from the first year of the league, I think it was Griff McGary and Han Smith was there and Han goes like, Hey guys, I hit 1 25 in the league, you're going to be okay. And Griff's like, yeah, I was a second baseman and I was five foot two and now I'm a six three pitcher and I throw 94. You're not fully developed. Whether you had success here or didn't have success here, this should just be a part of your journey. Absolutely. And that's segues into the club stuff. I think that's what we do.
Yeah, so perfect. So tell me about your program. When did it start? How did it start and what separates you guys, do you think?
Yeah, so we started, we conceived of it in a 72 hour period in the summer of 2019. And from, we're not going to do this to invitations were out, literally happened within three days in the summer of 2019. And it really started with just some stuff that's not important that was going on in our region with some top clubs and parents and people looking for something a little bit different or better in their mind and coming to me for help and us saying like, yeah, I'm sorry man, that's terrible. What do you want me to do about it? I don't run a club, I don't want to run a club, but when I consider doing anything, any new project, I always try to start with the question, if none of what existed existed, what should exist? And so when we kind of looked at it, we're like, well, it should have a couple things to it.
It should have reasonable roster sizes, schedule should be out in a timely manner, but really the core of the top end club teams is really simple. Dudes want to play with dudes and they should be able to do that on a real team. They should be able to go play the best competition in the country and they should be able to do that without some of the drama and nonsense that sometimes is attached to all this and we're not immune to all that. So I think the origin story is just that we realized we had the ability to do that and to kind of bring the player group that we knew together to do that and we thought it was right to do and so we went for it. So that's how we started. I think there was another question in there, but I don't remember what it was.
No problem. The other question was what do you think separates you guys?
Okay. I don't know if all of these are separators because I think everybody, a lot of programs do parts of it, but we're about competing, we're about team, we're about being a positive step in a player's journey and we're about fun. And I think if you do those things in an environment founded on love for your players, then I think you really have something. They all matter a lot. We can practice, we can work on the game, we can help and influence your personal development process and we can do that while still being a real team and I'll talk a little bit about that, but win should feel good, losses should hurt. I think it's good to care about winning and at the same time, this whole winning versus development narrative, I've never bought into that. I think you win by getting better. And our philosophy on all of this and how those values play out, let's use roster construction as an example. Obviously we have good players. There's lots of clubs that have good players and there's a lot of good players out there.
We've made a choice not to really do guest players in a regular way because we think players should be able to play with and against the best without having to sacrifice all the values that sports normally has to offer them earning a spot. It's really valuable for a good player to earn a spot. It's good for them, it's good for their team. And to do that you need some stability on your roster, right? A guy can't earn a spot and then, oh, we found a dude from this corner, we turned him from under a rock. Let's bring him in and now screw your spot. It's his spot now. I think that there has to be a time and place to earn it, but at some point there needs to be a foundation and some stability and you need to know, no, I beat these other guys out.
I should be the shortstop and I'm not pointing fingers at anybody. I know some programs operate that way. I think that's necessary though to build a community around the players and build a positive community that help 'em grow developmentally, I think we are probably like most, we're different things for different kids. Some guys come to us with a great structure already in place and a great setup for growth already in place. They have their hitting coach that they love, they have a strength and conditioning guy and they're getting stronger and feel like they're on the right track. Things are going well, they made our team, they're playing really well. We're not going to try to change those guys or take that structure away from them. And maybe for that kid it's more about mental game skills, it's more about game strategy, it's more about teaching them how to compete than it is influencing their biomechanics and strength and conditioning program.
For other kids that come to our program, they don't have that support structure yet. And so we can help create that for them. So I think we have to be adaptable to the needs of each individual in terms of what we offer and provide at the end of the day, a club program like ours and the other programs that are in the diamond allegiance we should be judged on whether we help them achieve their dreams in the long run, whether we were a positive part of their road to what they want to accomplish and what leads to that? I think it's very difficult to package that or model that because it's personal. Different guys need different things. So if you love your players, and I think most coaches do, you have to be willing to adapt your model and your coaching to give them what you need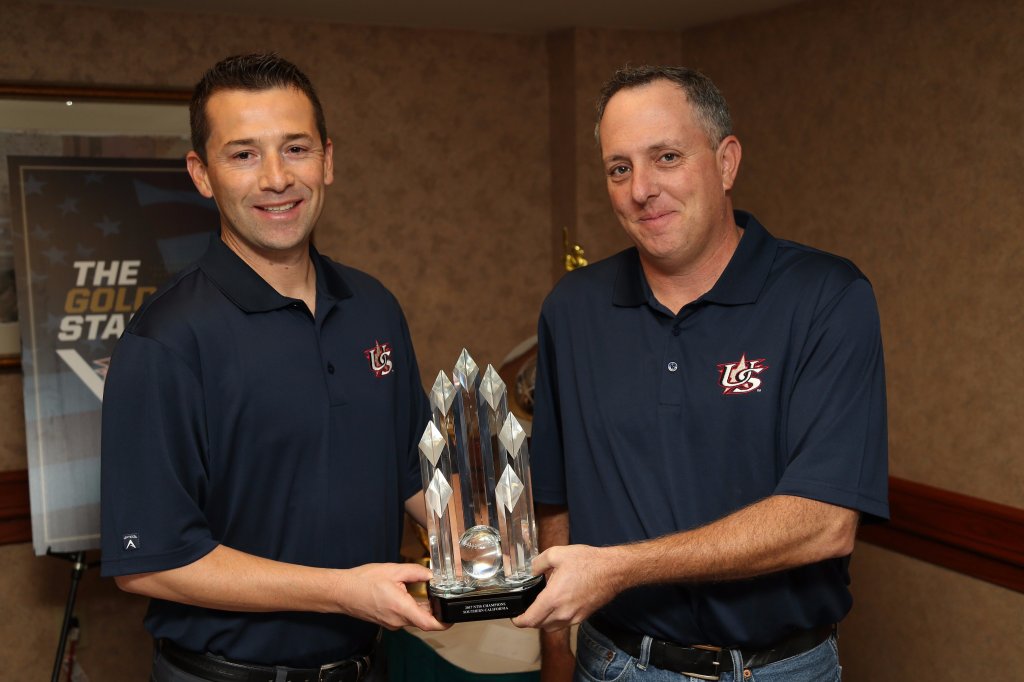 What
I do, what they need. Yes. I do want to hit just one point. I skipped over it fast. When we talk about fun,
I think baseball should be fun, but I don't mean haha fun for top players. Fun isn't joking around in the dugout, fun is being good, right? Matt, I know who you coached and some of the players I've gotten to be around, I've never had one of those guys go, oh, for four with three punches and be like, man, that was a fun day. The fun part of it is being with a group of absolute dudes who are chasing the same dream as you and going through that cycle together. And I think sometimes when people hear fun they think goofy. Haha, putt putt golf fund. No, that's not what I mean by fun. That's what's fun to real players.
There's no doubt about that. I think one thing that I learned over the years, and obviously just like you, I call it lucky enough to coach a lot of really good players. Same. But I think the thing that stood out for me,
Two things. One, trying to get one of those guys to take a day off was an act of God. The guys that I've seen be, and this is important in this day and age, there's definitely times for shutdown and making sure that your body's in good shape, but it's go time and it's playtime trying to compete and play games. The guys that I've seen that have made it to the highest levels to a man love to compete and wouldn't miss an opportunity to play the game of baseball. So for young players that are coming up in this and what is a new day and age and baseball and travel baseball, like you said, this development versus winning, this idea that you can't have both to me is crazy and we need to be able to marry the both. And I think that that is part of, again, what the diamond allegiance is trying to do at some level is to be able to marry those things. But I couldn't agree with you more when it comes to guys. And when I say top level Adam, I also mean the best division two player that I was around the division three player that I was around, those guys, all of those guys that were successful, fun, fun was winning and fun was doing their job on their team. So I couldn't agree with you. Absolutely.
And I mean look, you're going to have the talent you're going to have, right? There's only so much you can do for that. Your competitive skill, your love to compete, that that can transfer regardless of the level of player or the level of talent you end up having. We've all had some great players that didn't end up being big leaguers for a variety of reasons. In some cases they just weren't talented enough. They were great players, they did a lot of things right, but you hit a ceiling at a certain point. Not everyone can be Barry Bonds. When you marry that kind of talent with that kind of work ethic though, then you really have something, I think it gets overlooked sometimes and it's kind of frowned on to talk about fun. But everybody that's been through this with a bunch of players knows at some point in their journey this stuff is going to get tough
And
They're going to have a hard time, the really good ones that might happen later, but it's going to happen. And if it wasn't fun along the way, they're not going to get through it When it gets hard, they're not going to just put their head down and go, okay, I'm going to do this unless there's a joy behind it. And there's still a little bit of little kids game in there.
No doubt. A hundred percent agree with you. So you guys have obviously grown a national brand pretty quickly, right? 2019 to 2023 competing on the national landscape, being able to have players that are playing at all the major universities and the major conferences and getting drafted high. That doesn't happen by accident, that happens through people. So can you tell me a little bit about some of the important people in your program, coaches, staff, and the roles that they serve?
Sure. Obviously, I guess I can't talk about everybody because it would take up the whole call and you can't do this as one person or two people. So I guess I'll highlight the two guys that have been with me doing this from the beginning and have been a hugely critical part of it. So Eric Wagley is our director of player development and he coaches our older team, former college coach at the Division II coach. Eric runs his business, he runs a training center called Kinetic Performance Institute. They have exploded onto the scene in California in the last couple of years with a bunch of huge arms and a lot of success in player development. Their whole thing is blending, having a high-end integration of technology, strength and conditioning and high-end developmental planning for the player. I think for them bringing the strength and conditioning side and the baseball side and marrying those together where your strength coach and your skill position coach are literally talking every day about you like you would in a good college program or a good professional program.
I just think that's very difficult to accomplish for any high school player outside of the training lab environment. So Eric's taken over our director player development role and some really exciting things to come out of that in the future for our players, but he's been a part of this from the beginning. And then Chris Bopa, Chris was a junior college coach for a lot of years at Los Madonna's College, also a pitching coach like me, he's now in director of operations for division one school. Chris was also part of it from the beginning. He's a baseball lifer. I mean when I say baseball lifer, the dude played seven years of indie ball after affiliated ball. Okay, that's beautiful.
Where it's coming from, right? He's passionate, he's caring. He coached our 2023 group all the way through from the start of their freshman year until they just finished this last fall in Jupiter. And internally, Chris just keeps us all focused on the things that the players need, making sure we're all thinking about each guy and what we can. And if there's something that's in our power to do for that player, he's going to make sure to hold our feet to the fire and make sure that we damn well do it. So without those guys, we would not be where we are. And they're certainly not the only ones. We've had some great coaches, have some great coaches that have done great work with players. I don't mean to short shrift them, but those guys, we wouldn't be close without 'em.
Beautiful. This is one of my favorite questions that I've asked all the guys so far. A lot of the people that are involved in this have been around the game for a long time and been in the youth space for a long time. You're going back to starting NCTB in 2005, 11 years doing USA baseball stuff and now obviously leading one of the top programs in the country. So looking back on all of that time, if you could go back to when you first got into this with the knowledge now, what would you tell yourself?
All right, what would I tell myself? Two things come to mind. So I apologize. I lack the gift of brevity. The first would be don't take it personal. I mean I still do, but I know better. There's a lot out there in the world and if a family has a top player or a kid is a top player, they have a lot of choices. Not just teams, but events and so many things pushing and pulling on them that and each of those things could be fun and compelling in their own and could be a part of their journey. So I do know that one person or one organization probably shouldn't be the only voice in a player's life when there's so many things they can do. But it can be hard not to take it all personal, whether it's a player's decision to play somewhere else or to skip an event for something like that, or it's just stuff that happens between coaches. We're all competitive MFS and we can get fired up and that's part of what makes baseball beautiful. But I definitely would tell myself not to take as much of it personally. And I think the second thing that comes to my mind is nobody cares except you or your team, right? The Yankees aren't going to offer you the managing job.
That's a good one.
When we win the WWBA, I don't get a call to be the manager of the Yankees or the Orioles or whoever. Trying to win is very, very important, don't get me wrong. But when you break through and win one of those big attorneys, and I know you've won a few more that we've won so far, but I think it's important to remember it's just a nice memory for you and your guys. It won't change your life or theirs. And so I think I try to remind myself of that pretty regularly so I can stay focused on what actually matters.
Adam, I think
Not get caught up in the moment
Adam. I think that that would be one of the number one things that I would pass on. And you're the second person today that I've talked to that said the first one, don't take it personal. And I think from the Diamond allegiance standpoint, us trying to bring each other together and to be able to talk more and to be able to do things together and do them better together, part of it is that we can get over this hump of the personal side of things. But the second one, nobody cares is awesome. And I wouldn't say nobody caress. I think that you care a lot in the moment and you should care about everything that you're doing in the moment. But I mean the outside world doesn't care in the grand scheme of things. My wife would always tell me like, Hey, nobody knows what travel baseball is, but here's the thing that I want to clarify. If you as a parent or a player don't have somebody that's running your organization that's as passionate and caress that much about what's going on in that day and that week and that time, then you're probably in the wrong spot. So it's
By no means should nobody caress mean that we don't care.
Correct.
Just understand that it's just not important to the outside world. Correct. This is about their journey and you're getting to share in it. And that is when you get a little bit older as I have now, you can look back and go, well, that's the part that really matters. The wins and losses fade. I mean, I've got a couple losses as a player and as a coach that still hurt, but most of 'em I don't even remember. And the players definitely don't remember
No doubt.
But they remember the experience they had
And
They remember what their relationship with the guys was and they remember how you treated them. And that becomes a huge part of what they did with it going forward.
And I think the guys to a man across this industry that have had staying power and have been around for a long time, put those relationships first. And not that they don't want to win, but relationships to a man are very important. So that great anecdote. Really, really enjoyed that answer. So where do you see your program five years from now?
Where do we see it five years from now? Different probably just because the landscape shifts constantly. All of our focus for the last six months, we've had this kind of rocket ship journey where we didn't start with ambitions of having teams in the top 10 in the country in every age group and being like, we show up at a tournament and all of a sudden we're getting everyone's best arm. And don't get me wrong, that's awesome and I'm glad of that because we did this to give guys in our area a chance to face top competition. But as a program, we're a few guys running around chickens with our heads cut off the last couple of years. And that's not an infrastructure that is going to survive over the long run. So we have made, we've done so many things internally to try to add the infrastructure that we need to be able to sustain the level that we want to provide.
So I know we're going to remain relatively small. We have two teams in every age group. I don't think you're going to see us with a hundred teams out there, not hating on the guys that do it, it's just for us. We want to be in the dirt, on the dirt with the players and it's really hard to do that with large numbers of teams. So I don't have an answer for exactly what our teams will look like five years from now or what our program will look like five years from now, but I'm hopeful that we can adapt that we'll have the structure to be able to adapt and succeed as the landscape continues to shift.
Perfect. So I know we've kind of already kind of danced around the answer to this question, but what would you define as your, why do you do this? What gets you excited about being part of the travel ball ecosystem?
Well, first of all, the travel ball ecosystem is a really scary phrase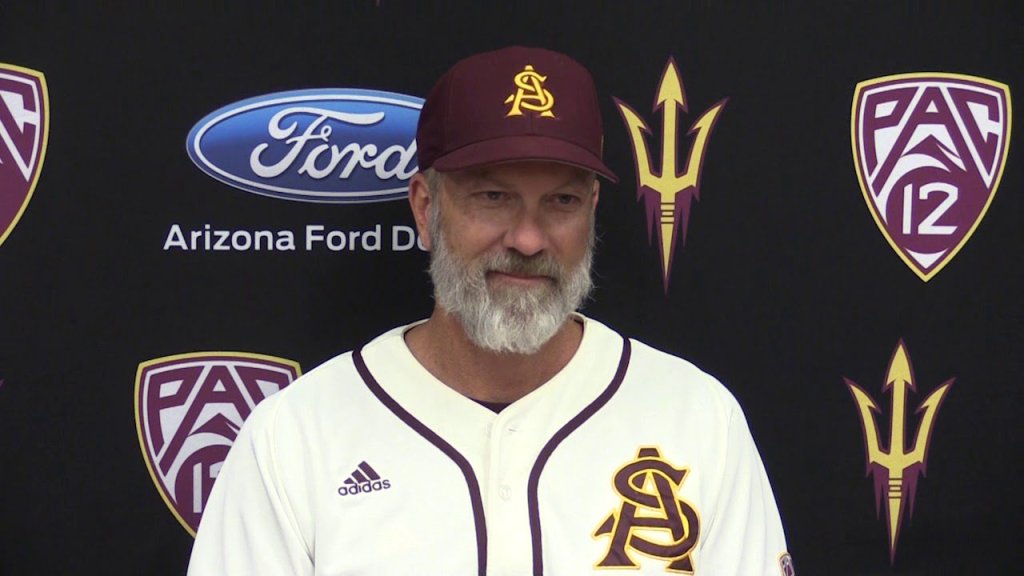 But it exists.
Look, everybody's got their own personal motivations and competitiveness is part of it and all that. But as a program, you have to be here to be a part of the journey for the players. It has to be player centric, it has to be player focused. I don't think it ultimately works if teenage players exist to serve you. I have a lot of questions. So I mean, we play the national circuit, the travel ball ecosystem as it were. We play it where the competition is. And that's the scary part for the players and that's the fun part for the players. High school boys need to be challenged in order to grow. Well worn turf. They crave a sense of adventure and they thrive in a place where they feel that sense of adventure. So for me, the coolest parts of the big tournaments are that each one's like its own mini season.
You've got the highs and the lows, the joy and the pain of a whole season in four days. And it provides in a very short and intense burst all the moments that you'd feel in a long season and all the chances that players have to grow. So while we're in it, you're in to be a small part of this guy's journey. And there's one story that kind of pops in my head. I don't want to make the kid identifiable, but it's a kid we had fairly recently, and he may not know it yet, but he's going to play in the big leagues and he's going to play for a long time. And we'd go to the tournaments and in the beginning of the summer it's like he's looking around, wait, am I the best guy at my position here that can't be right? There's all these guys and they're really, really good, but I'm watching them and I kind of think I'm better than them. You probably are. And then ultimately, as the summer goes on and you go into bigger and bigger venues and the area code games and some of the us like wait, wait, wait, wait, wait. Am I the best one in my position here too? Come on now. And so giving these, look, he was going to be a really good player with or without us, don't get me wrong.
Being a part of that journey and having an opportunity to be like, yeah, dude, you are that good and you are capable of being that good. And those guys realizing I can do this, I, it's really cool. No, for all the cynicism and all the transactional stuff that goes on in the world that we have to deal with that part of watching somebody who is supremely talented and driven and passionate about the game, kind of figure out, I think I could be really good at this thing and if I take this to the maximum, yeah, I think I can make it. That's pretty cool. And if you don't get fired up by that as a coach doing this, maybe you're doing it for the wrong reasons, man, because for all the, oh, travel ball is Moneyball and all that, there ain't that much money in it. I wish people understood that. Yeah, there's a few people doing really well. Most guys are doing it because it's a passion
No doubt
A
Hundred percent, a hundred.
And honestly even some of the ones that are doing really well are doing it because it's a passion. There's a lot easier ways to make a buck than this gig.
If any investor came in and said, I want to invest in a company, and you told 'em what the profit margins of a travel baseball organization were, they'd lack investment. They'd run, they'd
Run. So I mean, I think for me, my why is just those moments are so precious and so memorable and so enjoyable and you don't know when they're going to happen. And that becomes an adventure for me personally is how can we create an environment where those types of moments can happen more often? Can we create an environment where really cool shit can, oops, sorry, really cool stuff can happen for these players. And you get to be alongside them sharing a dugout with them. That should be all of our legacies when we're done with this thing.
Love it. Love it. Got two more to throw at you. This one is also a two-parter. What's one thing that you think is awesome about the travel baseball world that you love? And then if you could pick one thing that you could fix or change, what would it be? And I know that's a hard one, there's a lot out there, but I want to make sure we highlight the good and it's not necessarily even the bad Adam, it's just like, no, I get it. I get it. People in charge. What is one thing that you would change?
I think the good is there is nothing else where you can bring that level of player and passion and people together in one place like travel baseball has. You can be a really good player anywhere. You can have never played a club ball game and make it to the big leagues. There's no question about that. But there is something to the environment in those big tournaments when it's the top teams or the team that won their way up there, Hey, it's free country, you enter the tournament, you got a shot. That atmosphere is a really cool atmosphere for growth and I've just been a part of so many amazing moments in that that you would hate to see it change and lose that.
Yeah, and lemme parlay off of that with you, Adam. I think one thing that I tell a lot of people is you look at whatever level it might be. And I like to use, because a lot of us want to talk about the big leagues and the big leaguers we've coached. I was in this for almost 20 years and I think something like 40 big leaguers or something like that. But I think beyond that, for me seeing these kids one, have that aha moment, like you were talking about two at every level, I feel like you see younger and younger impact. You look at the SEC or the PAC 12, and I know when I was playing you didn't play. It was expected. You didn't play until your junior year. You had to pay your dues and you weren't ready. I feel like travel ball at the highest levels has given guys the ability to progress their game quicker. And if you look at the young players that are, whether it's in the major leagues, whether it's at the highest level of college baseball, these are guys that were able to be challenged earlier. When could you go as a hitter? Could you go face 95 miles an hour?
Let's just be honest, for all of the flaws that travel baseball has and as it's grown and we're all well aware of them, it's produced the best generation of baseball players ever. Not saying it's perfect, but there's a lot of good stuff going on out there. There's a lot of really tough competition and really hard challenge that guys are getting. And then able to go back to their lab and their support group and go, I got to be able to hit that guy. I coached our 2024 team last year in the UBC West. We got beat back to back games, which was a pretty disappointing result for us by 2 92 mile an hour sophomore lefties, one of them is six seven and he's awesome. And the other one pitched his tail off and also incredible game. And we lost two one run games I think to those dudes and we had a pretty left-handed lineup. And those guys after two days are questioning their lives and it's like, well, when's the last time you faced a six seven lefty throw a 92? And he's like, oh, I never have before. I'm like, well there you go. So can we talk about how to have better at bats against that guy because it ain't going to be easy
But
How to have a better at bat against that guy instead of just be frustrated with he dominated me coach
Just getting beat. Yeah, a hundred percent. And
That process of getting beat and then going back to what do I need to do better is so valuable for those guys. And I don't know where you can substitute that other than maybe a couple high school leagues in the country that have epic talent. So yeah, I would never want to see that go away.
Love it. And then if you could change one thing, but if you could change one thing, what would it be?
I think too much of a good thing is a real issue. We are doing what we do in every walk of life in America. We love it to death. We see this good thing we go, if we did more of that, that would be better. And it's like, well no, you have one slice of a wedding cake. It's delicious. You eat an entire wedding cake, you got some problems. And I think that players are clearly becoming famous at younger and younger ages that has it kind of spoils what's to come, right? They can't become college players or pro players in high school no matter how early you make them famous and that whole thing that's going on, and you talked about it, guys are getting offers as eighth graders more and more. We're living it too. I do think that there's a point where that is ruining it down the road and making it more transactional because they've been there and done that already.
And when they're in sixth grade, seventh grade, eighth grade, parents are stuffing in events like, well, this event was awesome. My kid loved it. We got to do this one and this one and this one, and now they don't want to do it anymore. And it's like, well, you kind of missed out on the best part of it and it's not as much fun anymore. So my wish is that we could come together and help shape and modify the landscape just a little bit to be a little more player focused and have a little more age appropriate growth in the adventure. It's not to, hey, it's a free country. People can do what they want to do and different strokes for different folks is real, but man, how early it's happening troubles me. And I think that there's things that if I could change it, it would be just to slow it down, just a tick.
And Adam and no doubt, I think both from a recruiting standpoint and also from like you said, becoming one of those famous players, which in the scouting world means that you're a draftable player. If you're a famous guy, right? In the scouting world, they use that terminology. That means that they're a guy that you're going to follow. And I use the analogy a lot, and again, there's plenty of players that you or I or any talent evaluator could look at as an eighth grader and see that he's going to be a really, really good player. So I'm not taking away from that, but I think one thing that has happened is some of the most successful guys that I coached, including there's a kid who will remain nameless, who I cut two years in a row because he was five foot five and 125 pounds and he ended up being a first rounder and is in the big leagues today. And so the idea that we're pushing kids away from the game because they aren't successful at a super young age does worry me. And I think it's something that we can all hopefully figure out ways to
Well that, and I think there's some downsides for the guys who become that famous, that young too, but absolutely whenever you're going to track people, and that's just part of how America does things. I get it. You're going to leave some people by the wayside and that may not be great for the sport. I go back at the time he was a parent on our team, his kids now in his twenties and in pro ball and doing well, but this was the very first NTIS in Kerry, North Carolina. We're sitting in the bar of the hotel and the parent is on his own rights, a terrific baseball coach. And we were talking about guys getting cut by USA baseball and would it be bad for them? And it seems so quaint now. Those guys were 15, now they're practically pros when they're 15 in some ways.
He goes, how many little girls do we break to create one Olympic gymnastics champion? He goes, yeah, you're going to get cut. Stuff's going to happen. If you're not tough enough to get through it, you ain't going to make it anyway. And I don't know why that's stuck with me for 15 years, but it really is true. Every guy is going to get left out of something. Not everyone is going to be a fully realized product when they're 15 or 14. Some of those guys will stay great and some of those guys will not for a million different reasons. Some of the guys that were little and then grew and became, yeah, there's all kinds of paths and you don't know. You have no idea what path your kid is going to take. And I have no idea as a coach what path any kid is going to take. I have an idea of where his talent might lead him, but beyond that, there's so many factors that come into play. Life choices, they're going to make their physical development injury, other sports, it's very, very difficult. Predicting anything is difficult. Predicting what an eighth grader is going to be five years from now is damn near impossible.
There's no doubt about that. So it was almost about three years ago now that I remember talking to Brooke Richards with Team Elite and I was talking to him about this idea of the diamond allegiance and what it might be, and he said, Hey, you need to go meet with this Adam Farb guy, and I'd never met you before and was able to fly in and spend a dinner with you. I think we spent maybe three hours together. Sounds about right. And I remember getting into plane the next day and saying to myself, that's somebody I want to have involved in what we're doing. So it's been almost three years. Obviously it's taken us a little bit of time to get to where we are, but what drew you to the diamond allegiance and where do you see this going and what excites you about it?
Well, we're in the diamond allegiance. Our reason for being in the diamond allegiance is hope inside the business. We all have a pretty good idea. What kind of changes would make the landscape better for players when we get together? We talk about it all the time. It's all pretty similar stuff. We all have our own different twists on it, but it's pretty similar. Tournaments have gotten way too big. And like I said, too much of a good thing. There's too many things that a player is supposed to do. There's so much transactional stuff, recruiting agents, showcases, events, teams, other sports. I think it can be difficult to stay on track. So we really are here because we hope Diamond Allegiance can be an agent for positive change. No one organization's going to be able to do that alone, no matter how talented or passionate their leadership. So we're excited to work with the other clubs. We're excited to work with the college coaches that are part of Diamond Allegiance and to work to help sculpt a What phrase you use? Travel ball ecosystem. Yes sir. That maybe makes a little more sense.