Good afternoon, everybody. Excited to be here again. My name is Matt Gerber, executive director of the Diamond Allegiance here with one of my favorites, Pudge German owner, CEO, founder of MVP Baseball Academy and MVP Baseball International. Pudge. Super excited to have you on today. Good to see you.
Thanks for having me, Matt. It's exciting to be here and from right here in Vienna, Virginia and always love talking baseball and love talking about great things in the game. So thank you.
This should be a great conversation. Pudge has been around this thing for a long time, so let's jump in. pj, how'd you fall in love with the game of baseball? And tell me your story in the game
I always loved, it goes back to the grassroots day. The story's actually pretty interesting. I fell in love with the game of baseball in an early age, just from the minute I played it playing in the backyard. You grew up back in the day, you'd go out in the backyard during the summertime, played baseball during fall, you played football and so on. In wintertime it was basketball. We always played everything, but just absolutely loved just everything about the game. And from as long as I can remember. I think for me it was the competition and the camaraderie with other kids. But I will say this from the coaching standpoint of the game, I think that's for me when I can pinpoint that I was in high school. It was, gosh, my junior year, I think it was going, it might've been my senior year, it was my junior year in high school, and my little brother, basically his little league team, the head coach got called away a week before to go fly the Goodyear Blimp in Pompano Beach, Florida.
So they lost their head coach. And so one of the dads, there was nobody to step up and take the majors team. It was a good group. Long story short, dad called me and said, look, I'll head this up, but would you mind coming out? I know you play baseball. Would you're a good player? Would you come on after your practices and all that stuff? Would you come out and help us? We could practice at night. And so I said, absolutely. I'd love to. I always knew I wanted to be a coach growing up when we go out and play in the neighborhood with friends, I love leading. I love the ability to lead and make decisions and I don't know why. But anyway, so we ended, that team ended up going undefeated, and we went to the town championship and we lost in the championship one to nothing.
I still remember it yesterday, but I was absolutely hooked. And this is a huge little league, 1400 kids and Vienna little league is known. I mean it's a power. And so anyway, I was hooked, lock, stock and barrel. And from that point on, man, I just wanted to coach and I love playing, but I think there was a part of me that was like, okay, when I'm done playing. So I got into coaching, everybody says, when you got into coaching young, I literally stayed here, went to the community college and was coaching high school baseball my first year out of high school.
Well, I love for you to talk to our listeners a little bit about that side of what you do. You've been a high school coach for a long time and it's obviously very interesting and cool because a lot of times, unfortunately we do have this battle between the high school and travel ball and obviously the goal, I think of everybody within the diamond allegiance, one of the many goals is to try to marry those a little bit more, right? And understand that both can coexist. But talk to me a little bit about your high school coaching experience and what you do in that space.
Well, you just finished 28 years at Madison High School. My 28 seasons at Madison, I don't plan on going anywhere. We were fortunate, won a state championship and had a first round pick at Bryce Eldridge, but we had, gosh, nine players going, eight other players going to play in college. The program is built to sustain and it's a program, it's just not a team. It's a public or a public school and a great town. We call Vienna the town of champions, and we're having a lot of fun. We'll be back in the weight room today. We were in there yesterday. I mean, I'm big on playing multiple sports. Go play multiple sports, but if you're not, you're not going home at three o'clock, you're going to do something to better yourself. And ultimately, we're real proud of what we built. Madison's had a long tradition and I just am continuing that successful tradition and we've got more state championships than anybody in Northern Virginia.
We just won our sixth state championship last year in school history. So something we're proud of. We don't base it on state championships, but the success is, I guess the thing I would say is the consistency of the program. We've won just under 80% of our games in my 28 years, and we have great kids, great players, and my staff is pretty much all former players who are back now. So that's the sign of, in my eyes, a great program. I do think what you said was very interesting. I think the battle between, I like to be, I'm on both sides. I have a baseball academy and MVP and I'm a high school coach. Not a lot of guys do both sides. And I do think that that battle, maybe that goes on, goes on in social media a little bit more, but I just had this conversation with my 24 fall team last night.
I put where some guys will train and instruct and do all that. Everybody has a place in this game and the majority of guys have a great respect for each other because we're about making kids better and helping them achieve their goals. And that's what it should be about. One goal will get better. And that being said, I think that I put my money where my mouth is, my record goes out there every day. When you go on the high school field, you can't sit back and tell everybody how good you are. You can't talk negatively about other coaches and programs. You will not make it in this business. And that's the thing. And I think that's the thing I'm most proud of. I've got great relationships with other coaches, other academies, high school coaches, heck, Rob Ha, who I just played with, played against in the state championship. We played each other five times. We're in the same conference this year. We're coaching this fall team together. So that tells, that speaks volumes about relationships.
Absolutely Pudge. Absolutely. So tell me a little bit, let's transition, you've got two kind of things going on. You've got MVP Baseball Academy and then you've got MVP Baseball International. So tell me about what both programs are, how they started when they started, and just a little bit more information on what they provide.
Sure. MVP baseball school or academy as we call it, baseball and softball. Scott Roland, my partner, Scott Rowland and I at the time, we started in 2002, not Scott Rowland, the former major leaguer, but Scott Roland, the unbelievable high school baseball coach who's now coaching down at, he's in Vero Beach High School down in Florida, does a great job there. He's assistant now. So anyway, Scott left in 2000, I guess he kind of went and retired and did his thing in 2000 14, 13, 14. So anyway, I'm the sole proprietor, but I've got incredible staff. It's changed. It's evolved a lot over the years as all these businesses have. And because yeah, there's a few different ways to do it. Our model, like I said, it's been there since 2002 or 21 going on 22 years in. We went the team route in 2013. So basically we've got our 12 and hundred teams. We've got our middle school teams, which are our TURP program. And then Eric Backage was our founder, Eric, well, Eric was the head coach at University of Maryland. So when we started this and did a lot of stuff together, and Eric, we kind of went the TURPs route, even though we're from Virginia, they're 45 minutes away. So
Coach O'Connor wasn't mad at you about that.
Maybe a little bit. It's all good, but we kids there too. And then at our MVP Dogs program is the high school group. So we've got over 40 teams in our organization in the smash softball, which that's relatively new. So anyway, we're still growing, but you can only grow as quickly as I think that's advice I'd give anybody that's looking to build something, you can only grow as quickly as you've got great coaches and great instructors and the team concept, so where some facilities might be more lesson based and all that worked. Very team-based. So we do a lot of team training, our busiest time in our indoor facilities, literally from early December through March, because here it gets cold. And so we're 54 hours a week, we're booked 54, mostly team training, a little bit of lesson groups, things like that. But anyway, just excited.
We've got tremendous instructors. We've also got the ability to go in January and February on the turf to go do indoor camp defensive camps at our main facility. We do a lot of hitting and pitching, but we spend a lot of time with hitters and doing that. But we've partnered up with catcher's, you, Jack Farrick, who will be speaking at the national conference. And again, we've got a wonderful thing going with that. Now MVP internationals, you do a 360. It's a total where we're developing players at the middle school level. I could go on and on about the middle school. I think everybody gets in this now wanting to go play in college. These kids, it's silly for a 12 year old player to come out at 12 talking about college. We try to keep 'em, our focus is let's focus on being the best middle school player you can be and prepared to make your high school roster.
And we've had great success when we get the high school, then we start working toward being a varsity starter, a college player. The international part is that's really, I could talk all day. It's MVP international athletics, and it's not just baseball, but baseball is the core of where we come from, obviously. And that's, I run the baseball and softball part, but we've also got basketball, ice hockey, lacrosse, you name it. We just sent over 500. We got a yoga trip right now in Italy with a bunch of retired people, 36 doing yoga, wellness. We do pickleball. So anyway, we set almost 550 travelers this year. Covid put a little sting in us. We started that in 2013 because I did go on trips in eight, nine, and 10 with a group out of Midwest. A friend of mine, Brigham Joy, who called me, found me.
I'd never left the country. I had really thought travel for me was going to my beach place every year. So I didn't even think about getting outside the world. But when I got the invite to lead a team, my wife said I was crazy. She'd been to Europe. I didn't even know that. I had no idea how big baseball is overseas in Europe. I knew in Asia and Latin America. But anyway, since that time we've grown and grown. We were really, I mean we were rolling going in 2019, COVID hits in the travel world. It wasn't a one year hit with Covid. It was really like a three year hit. So that being said, last couple of years we've gotten back on our feet and we, we've never slowed down, but we worked on our growth plan. We're now sending teams from all over the country, organizations from all over the country.
And we've got teams right now working for, we're already selling 24. We've got 30 trips on the book and look forward Coach Lopez from San Francisco, his organization's growing. We've got some teams coming out of Texas, out of South Carolina. So again, we're very excited. We just brought a nice hockey team back from a tournament over in Scandinavia. So anyway, the international thing is fantastic for boys, girls. We've got over 18 now. We just went and I actually coached with Ray Evans, who is a coach down in Windermere High School in Florida with Coach Lasseter. We just led a team down in Parma, Italy to the Parma Cup. It's tournament that's run 36 years. And we actually won gold with the 18 U team. And I got to tell you, it was really competitive. It was great, and it was the experience for Lifetime. So it's fun.
We actually have a, I'm going up to meet with Major League Baseball on October 10th. My partner Matt and Matt Foley, who's a big part, he played for me, graduated in oh three, played at Virginia Tech. Matt's a huge part of what we do and we're doing this together and growing it and him and Justin Counts. We will be heading up to New York to meet with Commissioner Manfred and Chris Marinak and those guys. We look forward to going up and seeing the MLP headquarters and talking about how we can grow this wonderful game together overseas, especially in Europe and in those countries that again, the better the game gets, the better it is for everybody. So we're making, it sounds a little corny, but we're making a difference around the world, not just here locally or in the United States. And Diamond Allegiance is going to be a big part of that in our growth moving forward.
And that partnership is huge because it's giving us the opportunity to grow with other organizations that we might not have been able to meet or connect with. And I will say this, there's a lot of great venues out there to play baseball, perfect Game, PBRs and all those, and they do a wonderful job. But we're trying to open people's eyes to, there's more to it than just playing in the same tournaments every year. Cooperstown for 12 U, that's a great, right, a passage for kids. So again, I think that playing baseball overseas is really, and having the experience with your family is something everybody should take advantage of.
Absolutely. I've got two follow-up questions on that. What are your top three favorite places that you visited playing baseball? I'll let you answer that one first and then I'll have one more follow up for you.
Oh man, you are good. That's a loaded question, man. Wow. I'm looking at the wall. I didn't go to Japan, but our Japan trip, Scott Rowland, Morgan Spencer, John Scaggs, they had an incredible trip to Japan in 19, just to see how it was done there. We just brought a group of Chinese players in this past summer. That was our first group we brought here. But for me, I would say Prague is one. Obviously Italy is phenomenal and I've been all over. And then to change gears, I think Latin America, the Dominican is special
So
They're all the Dominican, the Latin American, Puerto Rico and the DR are totally different trips than say the European trips because the baseball, when you go to DR and to Puerto Rico, you got to buckle up. It's on. And we've had great success there and it's extremely competitive. I've built great relationships. I coach Wildo out of cavity. He is, they call him the Coach K of Dominican baseball. And I've built a wonderful relationship with him and I'm glad to say that I'm one of the few American coaches that could say that we're two and oh against them in our battles. But again, Prague is really special to see what they're building. When in terms of baseball, I would say the Netherlands is probably the most prominent because there's so much baseball in the Netherlands, Italy, but Italy, they love it. That's where Joe Diaggio is eating a tuna. But those are probably my favorites as of now. But again, what the world's a big place. I'm going to be heading, we're going to be doing Australia soon. And again, there's a lot that we've got. Gosh, we've already got over 30 trips, like I said, booked for coming for this summer for 24, I should say spring, summer, and fall. But those are probably ones, if I could say Hawaii wasn't bad, I'm not going to lie.
So before we move on to the rest of this interview, where can people find more information on the international trips that you guys run? If they're interested and they run into this interview?
Yeah, MVP dash IN tl.com or just Google MVP International Athletics. And it takes it right to our site. You can see our archives. We've got past trips over the years. We've got all our trips, we've got many. Not all of 'em are up there yet, but many of our trips for 24 are already up. One of the things that people don't realize is you can inquire. You don't have to be invited. It's not a invite only, again, you can't patent the United States of America, but we are not affiliated at all with USA baseball. That's just an incredible thing that they do. But what we are is we do represent the United States when we go overseas, where we're from and we're proud of it. And there's definitely the red, white, white and blue is a big deal, man. And when you represent your country, you're playing for your country. It's huge. So that's where you go. I will say this, we're going back real quick. One thing I don't want to forget, I think also one of my most special moments was Cooperstown, New York playing up there at Dreams Park. I did that twice with my two boys. And I think that there's a lot of people out there who've done it. And I think we need more experiences like that at different age levels. And that's kind of what we're trying to brand for people.
Absolutely. I couldn't agree with you more. I think it's done really well at the youth level and for some reason we lose sight of that experience right at the older age groups in travel baseball. And I think it's something obviously the Diamond Allegiance is working on with your group, and I think it's something that's definitely needed making these events, experiences that can be remembered for a lifetime. Cooperstown does it great. Obviously Ripkin experience does it great.
Ripkin, oh, we've done Ripkin Cal. This stuff is phenomenal. They bought Cooperstown, the Village actually. So text booming.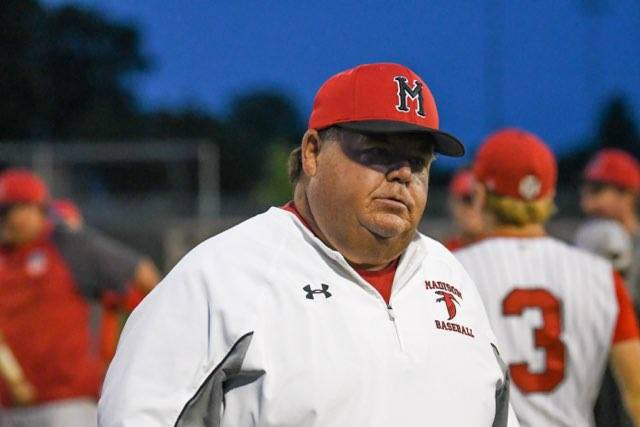 Absolutely. So we're going to switch gears back to the academy, to the teams. When you look at the academy, when you look at the teams, if you could think of one word that kind of encapsulates what you want from your players, what you want from your staff that really describes your program, what would that be? And then the follow-up is how do you try to go about your daily business and showing the example to do that?
Well, I would say if I had to pick one word, I'd say development. If we focus on development, which we lose focus. Everybody wants to play. Everybody wants to compete. You trust me, I've told my wife, coming back from my son's Lynchburg, they won a national title. We were coming back from a game last year and I looked at her and said, honey, I've got an addiction problem. And not to make light of that. And she looked at me crazy and she's like, what do you mean? And I said, I'm either addicted to coaching, winning or competition. And she said the answer's D, all of the above. So I think I know a lot of our friends, you included, we've got a lot of people in this game that are like that. And it's not what defines me by any means. I have a beautiful family and things I love and relationships, but man, this game has given us so much, given me so much.
So when I think about development, I use development as a word. I could give you 15 words right off the bat. But we focus on development, we stay focused on development. And what is development? How's that look? It's not just physical development. It's not just fielding ground balls and hitting. It's much the mental side. We had a workout last night with my 24. We played night. We went indoors on a Sunday night because we needed to have in the fall, we don't get as much is great to hit outside, hit on the field. I'm a big believer and there's got to be a balance in that drill package too. And working on the swinging in the fall, these kids haven't been doing that. They come out of winter training, they go to the high school season six days a week and then throughout the summer and fall, those swings may get longer or they may.
So we went inside and we actually talked for 40 minutes and we hit for 25, 30. Because the talking part and the being honest and being real, we call it the moment of truth where we talk about, okay, all you guys are at the point now, I guess six of these kids are committed. We have nine more that will commit. Every kid on this team will play college baseball. We've got two teams at the 24 level. And I got to tell you, status has become such a big part of baseball and it's the part I don't like, and it's the hard part. In 2023, I think we could all agree we've had these conversations, coach, I want to be AD one player, or I don't want to play, then you don't want to play college baseball. You want to be a college baseball player. That's the big thing.
So we try to stay focused in the moment, focused on being the best player we can be the best person we can be. We do the right thing because it's the right thing to do. These are things we preach. So if I had a second word, it'd probably be relationships because we build relationships that last a lifetime. I had one of my high school players called me Friday night, I was leaving a football game, it's nine 30 at night and him and his girlfriend broke up. And I love the fact that in today's age with depression and things like that, that these kids feel that they can call you on a Friday night. He just needs somebody to talk to you for a few minutes, kind of talk 'em off the edge a little bit. But that's what this is about. It's about development, it's about relationships.
And to me, they're one and the same because again, they got to build into that trust. They got to know that you got their back. And again, I guess another one would be you have to evolve. And I learned that through Mike Shashefski and the guys like Tommy Slater, pat McMahon, they told me years ago, and opportunities to meet them. You've got to evolve in coaching with the game with kids. As you get older, it's not the same kid every year. Every year we have new players that come in and in high school it's four years. You've got four years to give 'em the best of what we have. But every year I tell my teams, I want to do it with you. The tradition of the program is one thing. So at the travel level, it's the same thing. But you're taking kids from different schools. I've got kids from, gosh, different 18, 20 different schools, schools at the high school level in our S program, and they come in and their high school coaches are great coaches. And I've got relationships and I think those coaches trust me as well with their kids. And that's a big part of it.
Absolutely. Well, you talk about, I
Hope that answers it
Does, man. For sure. And I think one point that I just want to echo is this idea that you have to evolve as a coach. Today's players aren't the same as five years ago, 10 years ago, obviously 20 or 30 years ago. The game evolves, culture evolves, and it's so important for us as coaches and mentors to be able to evolve with that and be able to relate to the kids. I think budge for me the same as you, right? I think the best way to put it is you first start coaching because you think that you're going to help somebody else out. And then you realize that you're actually doing it because it helps you and those relationships help you. And it actually becomes kind of a selfish thing, not selfish, but more like, these kids are so rewarding to me, they're my family. And you do it that way. Getting those phone calls, getting those wedding invitations, getting those first baby announcements I think is what really, when it boils down to it keeps us excited and keeps us going when it comes to coaching the
Game. I think that is, you nailed it. It is so true for me, I think I get asked a lot and I'm fortunate to be able to speak. I got to speak in front at the Texas State Conference last year in front of, that's pressure because those guys down there, they take it serious and they're 30 with 3,600 coaches that have attended. And I've been on the national stage, and when I talk about it, the game, it's made me, you're right, it's made me a better person. It's held me accountable to where I've got to be the best version of me so I can help others. And you represent your family. I think you always kind of feel like there's always people out there that are maybe waiting to see if this guy's for real or they're waiting to see you fail or see your name in the newspaper for something.
And other than for helping people or being successful. And I think that on the flip side of the weddings and the babies and all that, now I'm coaching kids. I had a kid yesterday, I was telling one of my director operations, I told her, said I coached that kid's dad and told a funny story about it. But I also, on the flip side, the tough one is now we're getting, some of the parents are passing away. I call from a young man, he called me at six 40 in the morning to tell me his dad just passed and spent 30 minutes with him just talking about some of his dad's greatest times were at our baseball games or at our MVP games, at the high school games. And so again, you become all things Tommy. I had a wonderful opportunity to meet him at a Nats game many years ago.
And he was sent up by a friend of mine that worked with the Nats. And he came up and I look up and I got my two little kids there, my two oldest of the three. And he says, coach, he looked at me, he just said, Hey Pudge, how are you doing? I turned around, I'm like Dugout wizard from back in the day I called and said, coach Lasorda, it's an honor to meet you. Oh my God, I went speechless with you. If you know me, that's impossible. But anyway, he goes, thank you for calling me coach. Most people call me Tommy these days and let me just, if I share one thing with you, Pudge, I heard you do a lot of great things, he said, but the word coach is defined. You earn it. It's like a lawyer, it's like a doctor. You have to earn it. And you can't just take that title. You earn it over time and through relationships and experiences. And that stuck with me and that hit. And when you hear from a guy like that, man, it's this game. Like I said, the relationships are amazing.
Well, it takes me perfectly much so relationships, obviously doing what you're doing, you're the leader, but obviously the things that you're doing can't be done alone. So who are some of the important people within your guys' organization that help things go Well?
I think it's within the growth in the organization. It's easy with the baseball school. I mean, I've got so many coaches from different high schools that we kind of all are in it together. I just give them a venue to do it and to teach and all these guys, you don't make a ton of money being a coach, so you got to take care of your people. And so there is that money aspect to it. And I think truthfully, I think it's funny you look back, I think things really changed when Arod signed with the Rangers. I can pinpoint that when you saw the contract, people started getting more development. So that's when the Academy thing changed. But in our organization, Brent Weiss, Justin Counts, I look at Morgan Spencer at South Lakes who played for me, he's the head coach. He's in our conference right now.
I look at what these guys are doing in terms of our academy and we've got, gosh, we've got 32 high school coaches that train with our MVP Academy. So there's too many to name. And like I said, Jack Ferrick with Catcher's U is doing some stuff with us now. And Mike Bins. Mike Bins is a great one. He's one of my commissioners, Terry Dewire. These guys are all high school coaches. They're the best of the best, but they're great with people and they're tremendous with kids. On the international side, man, we've got a great team. We've got 18, 20 employees that are here all the time. But Matt Foley, my partner I think about with Justin Ks, who's our head football coach. He's been my assistant in baseball, he's with us full time. Matt Auki, this is a great story. Matt runs our sales team and he just literally accepted a job and he's going to stay with us, but he's now the assistant head coach at Roanoke College.
And it all kind of came to fruition about two weeks ago where Coach Ulrich down at Roanoke really wanted Matt. That's where he played. And Matt told him, if I can continue to work with MVP International, we're changing lives where he's really passionate. So it worked out that he could keep the job, but now he's down there doing his thing and I had to push him out the door. It's like he was a high school coach here, but he was at that crossroads where in that age where I said, Matt, if you don't go do this,
You're
High school coach, but you're not going to. You got to go get into it now. And he's going to be a head coach. He's going to crush it down in the ODAC conference. So again, not only are we helping players, we're developing coaches and helping coaches. So these are some guys, like I said, Brogan who works out of Florida, she handles all our travel. She's phenomenal. We have our own travel agents here. We do everything. And so again, I don't want, I know I'm forgetting people, rich Steele and all these guys, but again, we have an incredible team both at the academy level and an incredible team at the international level. And our goal is we don't want to let anybody down. And with the international, it's funny, we've got some families going on eight trips with us now. We have over a 70% retention rate of people that come back.
And that's something that I take great pride in because if you're going to trust in me to send you and your family on a once in a lifetime experience, and it's funny because I say this all the time, anybody's got kids' nose, they're going to ask you for a bat, a glove, a video game. And in years to come at Christmas time, they're not going to remember that stuff. But they will always remember the fact that you spent time with 'em or you took 'em on an international trip, or the time you got to play baseball in Italy or went and saw the world, or we went to Japan. They're not going to forget that. It's the time spent and the experiences that we don't forget as we get older. And that's what if we're trying to get more people to open their eyes to that and there's a price to it. But you know what? We don't cut corners. We stay in the best hotels and we're going to make it a once in a lifetime trip and hopefully, like I said, in many cases it becomes a four or five in a lifetime, say
Four or five in a lifetime trip. But it's fun. Billy Wagner,
I've got Billy Wagner who everybody knows Billy's doing more stuff with us and Billy's going to be a Hall of Famer, should have been a Hall of Famer a while ago. We've got some MLB guys right here that want to be involved. So Billy's going to him and Randy Tomlin, some of those guys, we're going to get them on the road with us next summer. They're excited to be a part of this. So it's growing and it's fun, and I can't wait to get up and get up to the MLB headquarters and continue to grow this wonderful game that we love.
That's awesome, bud. So obviously you've been doing this for a long time, you've seen a lot of baseball. If you could go back to that 17, 18 year old self when you were coaching that little league team and be in a little league and you could give that coach one piece of advice, what would it be?
Patience. Be patient learn. And it was advice I got from people. I feel like right now, it's funny because now I'm at the age where everybody says, how much longer are you going to do this? I just turned 56 years old. I'm retired during the school day, but I'm still coaching at Madison. I don't have any plans to leave there. I've had some other opportunities, had some opportunities to go to the college game, but I would tell that I feel like I'm at my peak right now. Why would I get out when I have the most to offer right now? And I think good Lord will. And I've got a lot of years in front of me to help people and help coaches. But I would look back at that young guy and just go, you know what? Don't take it too serious.
Although you want to build your name, and I think you said it best earlier, let's be honest, when we all get in this, we want to see how good we can be. We want to see how many wins we can collect. We don't want to fail. So I was told at a young age to study, don't be afraid that even though somebody may come across to you as an 18 year old, that they're just human beings. They're not stars. And Pat McMahon actually taught me that. So my first year I took a head coaching job, coach Mack, Tommy Slater, who's with the Marlins coach. Mack is with the Yankees. These guys were, pat McMahon took me aside to Richmond, and I was the first one in the conference that morning. He laughed. He said, you must be a first year. And I said, yeah. So with me, and I owe that guy so much.
And what I learned was I wasn't afraid to call to meet coaches, Augie gto. I spent, well, one of my favorite things is Augie was in my life. I met him in 92 at a tournament. I walked in his office at Cal State Fullerton and said, coach, I told a secretary at the time, we were playing in the upper deck and I was an assistant coach. I said, can I speak with Coach Garita? And she started laughing and yelled in the back. It might have been Coach Horton now, but whoever the assistant was, they were all laughing. They're like, Hey, coach Garrido, it's Southern California. You won't see him till noon. And this was 10. So anyway, what happened was that night I ended up meeting up with him at Establishment across from the coach's offices, got to meet a guy named Rich Hoffman who was the winningest coach in high school history from down in Florida.
And those relationships just built. Next thing you know, Agie recruits, one of my kids, the first kid ever from Virginia, Andy McGuire, ends up going to the University of Texas and we get on a call, we hadn't talked in a few years, and he's like, Pudge, I got Andy here. It's Auggie. I can't believe he didn't. He brought up that he's playing for you. And I said, I know Pudge. And so anyway, after that we became even closer because Augie didn't take it too serious. And he would call me, I'd see the phone, I was like, I'm being starstruck because he's Augie. He's got that aura about him. But he gave me a motivational speech one day he was playing at a and m. He said, Pudge, I understand you got a big game today. He goes, well, we're at a and m and we kicked their beep last night.
And he goes, we're going to kick their, I say, we're going to kick their ass tonight. And he said, I understand you got a playoff game, Andy. You're going to do the same. You don't have a spirit about you. So here I can't even go. My game has been written by Gie Garrido, right? That's great. Anyway, those are the guys, man. And so looking back, don't be afraid to pick up the phone. We're all baseball people. I think guys are afraid to ask or afraid to learn. I've taken, I've stolen so much and I've made it my own. And now I share with people, and I think that's the biggest thing. Don't be afraid to ask and be patient because if you fail at first, you got to keep going, man. You got to keep going in this game. And I think I've probably, I feel good about the fact that I've been able to maybe help other young coaches who are building their programs. It's a different love now, man. It's like I love watching other people succeed, so I want to succeed.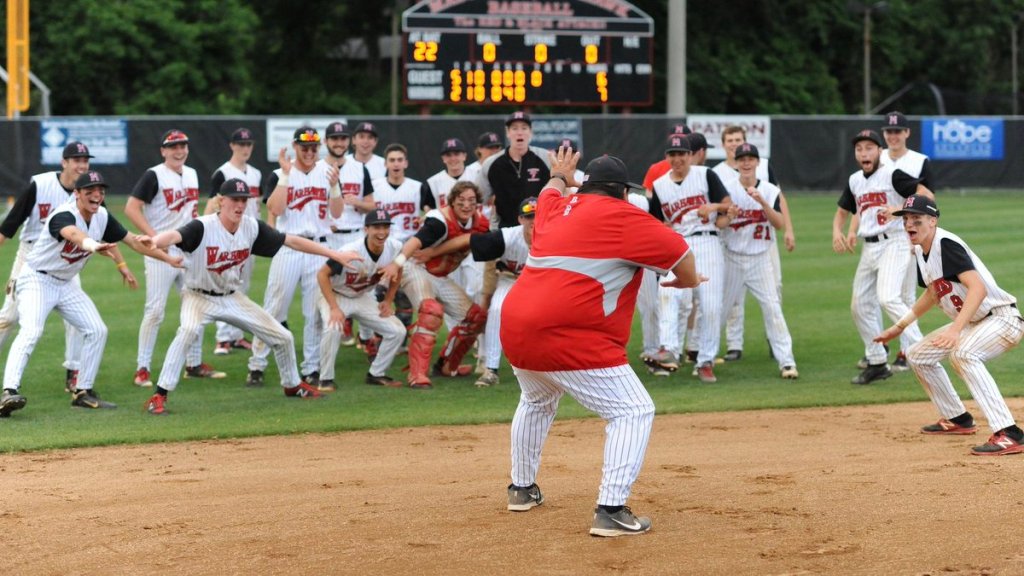 No doubt. I think as you get older, I mean, I know for me it's the same way, right? You're in your twenties, your thirties, your early forties, and it's all about what you can do and establishing yourself. And then you realize that it's really cool to enjoy other people's successes as well and to be a part of those. So giving back is obviously super important, and that's why I'm in the position I'm at. The Diamond Allegiance now is trying to bring this together and to help all these organizations.
I think it's huge because here's the thing, I mean, that's what we're all in this for, really. If we're not, then we need to get out. You're not going to make it anyway. And I just had a mom come up to me Saturday, her son just committed to a division one school and he pitched a gym on Saturday morning in a tournament and she introduced herself. She says, coach, I just want to thank you. He was with another organization and they were traveling all over the planet and they didn't need to spend all that money. And we try to keep it cost efficient for everybody and get put on a great product. And she said, I just want to introduce myself and thank you, but I have no idea why you helped my son this summer. You never coached him. He played at the Crosstown High School and I said, ma'am, it's pretty simple. He pitched against us open at night when my first round pick, Bryce Eldridge comes back and says, I don't know who that kid is, but he's nasty. And so when I see a kid that has it and isn't six three, maybe it's 5 9, 5 10, if I can help somebody, it doesn't matter whether they play for me or not, I would do it just to do it because that's what we all need to do. Absolutely.
Well, I know we've probably tiptoed around this, but I'm going to group these two kind of together here. Pudge, what gets you most excited about being part of this baseball ecosystem? What would you really say is your why? And then specific to travel ball, if you were the commissioner, if there was such a thing and you were the commissioner of travel ball, what's the first thing that you would do to make the landscape better?
Well, two things to me, the one, the last one's an easy one, and it's got to happen. And we're working on that right now and hopefully that'll come to fruition. But the why is what are we leaving here? We've had success. Again, I feel blessed. I feel like I've got the greatest. Every time I'm on a field, I tell people I got the best office on the planet, so God's been great to me and I want to make sure that I'm given everything I can back and leave this place and leave the game better than when I found it. And everybody talks about even if you make a little difference, I'm comfortable with making a difference. And I think that's the why right now. The success comes with doing the right things. I'm a firm believer the baseball gods are 100% real. And I'm a believer that the game knows.
Eric Backage taught me that he spoke at our preseason banquet one night, and probably we've had some wonderful people come to our preseason banquet and Eric spoke on the game, and I've used that ever since because the game does know. And if you cheat the game, it's going to cheat you, man. It is the craziest thing. But in terms of bettering the game, that's the easy one for me. We got to do at the grassroots level, we just had one of a team that I had a coach call me the other day and not even one of my teams, and he was playing another team and they pulled their team off the field because the other team's parents and coaches were getting on a 13 year old umpire, made him cry, told him he was blind, and that team was winning. They were winning the other team.
And so what are we doing? So it's real simple in working with Rob Haney, diamond Allegiance, the A, BCA, we all are working for the same common goal. For me, it's taking at the 12 U level. And last one is kind. I think everybody says it's the wild wild west when you listen to former MLB guys, Billy Wagner man has such great insight and he's like, we've got to lasso this. We've got to get some structure to the travel world. It's so business run right now, and everybody has different opinion. Anybody says that there's not financials game behind it. They're crazy. There are people out there that don't. But I mean, there's so many things that play into it and we've got to have common rules and common law amongst the game. So for me, I'm a real big believer in Little League Baseball. I love Little League.
I love our little league. And I'm a big believer. We have a program here called The Rest and Warriors that I run, I coached in it for two years. They're kind of like the poster child for, it's called League Based Travel. And it is to protect little league. It basically, I've changed it. I don't even use the word travel. I call it advanced placement baseball, AP baseball. So our 12 view teams are called ap. It's no different than taking advanced science classes, history, chorus, music. If you want to go train and get better baseball, well, you should do that. But what it is is you play house. We work with the House league. The kids must play in their house league. And if we can get, this is my mission right now, is to try to get with the help of Diamond Allegiance, with the help of the ABCA and the national high school coaches, C-B-N-H-S-B-C-A, we've got a lot of great coaches out there that want to see this.
So that way we're watching pitch counts. What people don't think about the catchers, they're throwing catchers and pitchers. A kid will catch a game. Then the second game, he'll go pitch and throw 115 pitches. It's ridiculous. Okay? Yet he just threw 115 back to the pitcher. So again, those things were not, we just need, we've got people that great that have been there, understood it. We don't know it all, don't claim to know it all, but if we can get protect the little league game yet, still give 'em advanced placement, more coaching play on Sundays, Sunday, there's leagues, M-V-T-B-L here for us, Northern Virginia Travel Baseball League. They do a wonderful job of monitoring that. And you know what? We've got to have standards for everybody. Rules. And so if you work within your league, and otherwise what's going to happen is there are these travel organizations that they're not being governed and they're going and taking kids out of Little League Baseball.
Well, some places will say, well, we don't even play Little League here. Okay, that's fine, but you know what? We got to keep the fun in the game at 12 U. And here's what, this is probably the best thing. And my son taught me this. Josh who plays at Lynchburg, he was talking to a young man that he was working with last year. And I said, what'd you talk to him about? Because it is another coach's son that I'm friends with. And that coach asked for Josh to talk to him. And he said, I just asked him what his, why does he play baseball? He said, well, I don't know. My dad's a coach and this is what I do, and do you have fun with it? Yeah, it's okay. And he's like, he goes, well, you got to change your why. You should be playing at 12 U to have fun.
That should be the base, the premise. Have fun. Yes, you can go see how good you are, but have fun. And what I tell my middle school kids is now the why changes because I want to be a high school player. I still want to have fun, but now I got to work a little bit harder. If I want to continue to play the game when I get to the high school level, now I want to see how good I can be. That's my son, Josh said, I got to a point in high school now it was fun, but I want to see how good I could be and how far I could take this game. And so I think those are the things that we need to change at the grassroots level. And I'm going to say this, and Matt, this is a tribute to you, to Sandy Yo, to all the people involved with Diamond Allegiance.
As soon as I heard about this, I couldn't wait to be a part of it. Because what you guys do is you're bringing great organizations from around the country. You're trying to bring that together because together we can all make these adjustments together. We can help get more kids into colleges. Because in the south there's not a lot of D three baseball, those kids. D three is college baseball. It's phenomenal. It's like the game is getting so good and so athletic, and as you can tell, I'm passionate about this, but the relationships, people I've met because of the Diamond Allegiance, when you've got guys like Eric Package or Coach Smith from Woodson or Coach O, some of the best coaches in the college game, working with some of the best in the high school game, and then it is going to be a huge success. And so I thank you for what and commend you guys for bringing this together and giving all of us a chance to meet and share.
Well, I appreciate that budget. Obviously it's a vision that's starting to become a reality more and more. I think that the baseball world will be hearing and seeing a lot more of the diamond allegiance. And we've been working behind closed doors for probably, what, 18 or 24 months now. But really starting to get some momentum with what's going on. And it's fun to work with people like you. And that's what we've got and that's what we've attracted across the country is the right people. I think that's what I'm most excited about.
Well, one thing, I don't want to short this either because I didn't even get in, that's just from my standpoint, but for the player standpoint, it's the curve app. That app is, and we're just now figuring out, we're actually having our meeting, I'm going to introduce it. A lot of people are using it for high school players in my organization. I think it'll best benefit our organization because, and this is what's great about it, is we're going to do it at the middle school level with our TURP program. Because that's where, in my opinion, and you all give us the freedom to do that, that's where it's going to make the biggest difference. We start hitting the weight room, we start training. And for those that don't know what the Curve app is, it is an app that you all have created, the Diamond Allegiance that offers discounts at tournaments, that offers so much on player development, drills, skills on field skills, but also the training in terms of your own body speed strength.
And so you guys have put a lot of time into that and it's still a work in progress. Like anything that's worthwhile is when I say that, not because it's not great now, but you continue to better it. Every time I turn around. I just wish I was a better technology guy, so I didn't need some of my guys. And that's not a knock on you guys, that's on me. But I've got younger coaches that are running that side for me and thank God for them because again, it's not difficult. But again, I can only do so much. So I enjoy putting people in that process. But that Curve app is, in terms of player development, what you guys are doing, it's second to none.
No, we appreciate that. And just luck, obviously, we mentioned Eric package a lot. I can tell you that obviously having a baseball brain, his behind what we're doing is so big. It's so big for players across the country. And the technology that we're bringing to really aid in player development was talking to one of our groups earlier today, GBG out of California, Michael Garcia Parra, and I mean this, right? The Diamond Allegiance, yeah, the Curb app is amazing, but it's never going to replace a right. It's an aid to a coach. Relationships are so important, and we've detailed that today. Well, it's a tool.
A tool we have. It's a tool that we can utilize. It's a great tool.
Absolutely. Absolutely. Well, Pudge, those are the end of my questions. I certainly appreciate your time. I think one last thing I'd like to say to all those listening is you will be seeing the Diamond allegiance working tightly with MVP International, trying to provide all the players across the Diamond Allegiance network with opportunities to not only travel internationally, but do things here in the states. That can be a lot of fun. That can be an experience where, as you can see behind Pudge, where you can compete, travel and vacation at the same time, try to reimagine again, our two taglines stronger together. We talked about and reimagine travel baseball. And that's what we're trying to do through people and relationships like we have with Pudge, we're able to do that. So Pudge, I certainly appreciate your time today. Thank you for detailing what you guys are doing. And obviously from a former high school coach myself, being able to spend time with one of the true legends in high school baseball, I always appreciate the time Pudge. So thank you very much.
You're very kind, Matt. I appreciate it. And like I said, any chance I get to talk baseball and talk about better in the game with anybody, but again, what you're doing and we miss you in the game, but you're still involved and you're making a difference from a different view. So appreciate you. Thanks for having me today. And again, I'll be seeing you soon.
Alright, thank you. Punch.
Alright, take care.