What's your path to get to where you are sitting in that chair right now from the time starting out in baseball? The whole thing if you take me through that.
Yeah, no, right. I think everyone's journey starts off as we were all a kid somewhere. And honestly for me, as long as I can remember, sports was everything from the time I woke up to the time I went to sleep, and I loved all of 'em. It didn't matter. I loved competition to the point where I was such a competitor the way I put it, that even my grandmother hated playing board games with me.
You didn't take it easy on grandma?
No. For me, it didn't matter who I was against to sitting across the table from me, it was either win or lose and I only thought winning was the only option. So for me, with that kind of just natural competitive spirit and environment I was in with my family, how my family operated from being so sports centered, baseball, I just was always the first love and was the only true love. So for me, I was fortunate enough to have some ability play through high school, college, and for me it was just like every other kid wanted to play in the big leagues, wanted to get drafted, wanted to hit all those checkpoints. But it was funny, I got to about my junior senior year of high school and I had a thought that was really liberating but also super scary. And I remember thinking that I was like Charlie Conway from the Mighty Ducks, and I was like, man, I'm going to be a better coach one day than I am a player. I remember having that moment when I was like, I think it was my senior in high school, and it actually scared me. That made me realize that with that thought process, am I never going to actually achieve my dreams as a player?
What brought that on? What brought that on?
Honestly, I don't know anything other than to say other than just it was like this an innate feeling and I was fortunate enough to have some leadership skills and qualities. I think if you asked any of the coaches that I ever played for, I'm very confident they would've told you that I was either the leader or the main leader on any given team that I was on. So with that, that's really, that's what a coach is as a leader and a coach is supposed to get the most out of his people, which is in the broadest sense, a leader. So I just felt like I had some of those things and some of those things I found I was almost more natural from a leadership standpoint than it was an execution standpoint. And if I would think I would've taken that same mindset into my role on the field and just let it be a little more natural and not put some pressure on myself, like all do, I would've performed probably much more consistently than what I did for whatever reason.
When it came to being around other people or trying to get the most out of other people, I didn't have any of the performance anxiety or gaps that I think we all have as people. So as a player, I needed to figure that out a little bit more, and I didn't figure it out enough to make it beyond the college level. I played a little bit of independent ball, but with that, I don't have any regrets. And that's something that for me, that motivates me and I say on a very regular basis is that, look, some of struggles that I had as a player is actually what helps me as a coach because a lot of times the guys that have never, they just had all the success and they made it to the highest level possible without really any real hurdles. They didn't have to ever overcome anything.
Well, that's what coaching is, is being able to resonate with your players to be able to help them overcome some things. So the best way to teach someone how to overcome something is if you have experience having to overcome it yourself. So for me, I look back on my playing career and I lay my head on my pillow every single night as a grown man having zero regrets because I know that the commitment that I put in from a time and emotional investment to myself and my teammates, I couldn't have done any more. Could I have possibly done some things to execute a little better? Sure. But that's life. That's hindsight type evaluations. And we could all say that about anything in our life. So for the things that I could control and the environments I was in and the headspace I was in and the perspective I had up until I was 22 years old when my playing days ended, I don't think there there's anything more I could have done.
So now the struggles or the hurdles or the things that I didn't figure out early enough that prevented me from playing beyond college is actually what has been able to just really push up and progress who I was as a coach. That was for me when I was 23, 24, when I was first getting into coaching, I used to hide my age from the people that I was around because I knew that I brought some values that were beyond my years stereotypical of, now don't get me wrong, was there a lot of seasoning and growing that I needed to do? Absolutely. And there still is, but that was really my goal whenever I got around other baseball people or people that I was working for or with is that I wanted to be, after they got to know me for a little while, they're like, oh wow, I thought you were older than this because of the way that you kind of handle yourselves or the way you speak or maybe even just some of the knowledge or the execution of what you do as a coach. So that was really for me that I always knew that I was going to be in baseball long term. I wanted to stay between the white lines as long as I could, but I don't even know if I would go back and trade it.
I get it.
I think I actually enjoy and get more out of living being vicarious through all of the players than it was even just myself.
Well, it's funny that you talked about, because we don't know each other that well, and I've gotten to know each other a little bit through this, but one of the things that I've really admired not only with you but your organization, and I know like-minded people, but your you and power baseball and those around you, this, what do I say, this desire to not just rest on your loyalty, but to be constantly improving. And so I was curious and you kind of hit it. I was thinking about it before you talked about the age piece and it seemed like that was a little bit of your strategy was you were always a little bit, as you said, a little bit wiser, a little bit beyond your years. When did that kick in? Because it's very noticeable for me from the outside is that you run a successful organization, you've done a lot of things in the space, but yet, I don't want to say you don't take yourself too, you still find that I still have growth and my mind is open, and I've observed that truly on the outside. So has that always been a little bit of you?
I mean, honestly, I hate when you ask a really quality question like that and people will, if they want to know more, they want this big answer. And honestly, I hate that. I'm going to give probably a more boring cliche answer, but what is it that we tell our players and that I was told when I was a player is to constantly be trying to get better and be able to take in criticism and whatnot. So I think the best way of being a leader is being a servant leader and being above reapproach. I just think there are there leadership qualities or people that are great leaders that always don't, I don't want to say always, none of us are perfect, but they don't more times than not fit the bill or ring the bell of being above Reapproach or being a servant leader. But for me it's just always about keeping that in the front of my mind because I think that's what made me, I felt from experience being successful as a leader with my peers as a player.
So then it's like, wow, the platform you have now, when you're not the entry level, you're not the employee, you're not now all of a sudden you're at a management or higher upper management. Now that same quality has got a chance to have so much more impact and such a larger bandwidth that you're going to be able to reach with that. So it was kind of like, look, this is what I'm going to preach to them. So I'm always going to be above reproach as much as I can and I'm just going to invest. And also I'm very extroverted. I always have been, whether that's in my baseball life, my personal life, social life, anything like that. So I think it's just my personality traits of just who I was and what it kind of set me on fire. Just a good natural blend for being in the space that I'm in.
And you hear people that are some influencers like Gary Vanerchuk and Gary VE talks all the time about find out what sets you on fire and just run with it. Don't even worry about it. Everything will figure itself out. And that was something that I always heard that well beyond after I decided to go on this venture, but I was like, he put into words what I always felt. This is what sets me on fire and I want to be able to let that fire run wild. And I also have a very big animated personality, so it allowed me to just be me in every single sense of word. And it was what my first love was. So it just made total sense of anything else didn't make sense. So that's where I was just like, I've just kind of always known that and just trying to throw gas on the fire.
And I've learned over the years that when you throw too much gas on the fire, it gets out of control. And that's always been my thing is not really about figuring out almost what to do or how to go about things. It was not doing too much or not going too fast, or even though I might always have the right intentions because the fire got out of control, it came across the wrong way. So for me, it was more about seasoning and being able to mold some of these things that were just kind of organic for me as opposed to being able to figure out how do I get myself going?
How in the world did you end up in that seat right there with power baseball?
It's crazy, right? I never won a million years when I first got going. It's funny, it's like I said, when I first got into coaching, I'll never coach high school baseball. I coach high school baseball. I tell myself, I'll never have my own facility. Here's all the holes for that. I'm sitting inside of my facility right now. And then after I get into the things and whatnot, I'm like, man, as much as I love this, there's no way I'd want to own or run one of these travel ball organizations just with some of the X, Y, and Z things you have to deal with. And here I am doing that too. So I don't know if I should stop saying what I don't want to do next.
Exactly.
Or I should keep saying that because then it keeps happening and I'm always happy that it does. So at this point, I wish I almost didn't realize this pattern I had so I could just let it keep happening because I really honestly couldn't be happier with all of those things that have transpired at this point. And to answer your actual question is just, I guess the more that I dive into this, the more people in baseball, the families, the players, the desire to be able to help them, it's like there's a bottom of the well for everything. So then it's like you can go deeper and you can go wider. So every single time I got to the bottom of the well where, not that I had things figured out, but man, I've got a lot of experience with all this stuff. It was like the appetite went into, okay, well since I can't go any deeper, I got to go find another well and go down that one.
So that's probably the best way to explain how it's happened is that it's just like I went all the way down. Every time I got to the bottom of the, well, my appetite was still there, so I just had to go into the next well, and now here I am and I feel like it's almost wider than it is deep and constantly trying to balance that so I can make sure that I'm always available and accessible. Something that's super important to us, which I know we'll probably get into is the specifics of us and the accessibility to the owners and the people that make decisions to all of our people is something that I don't think that a lot of companies do a lot of things within amateur sports do. It makes us quite vulnerable, but it's something that's super important to us so that we invest that accessibility of the upper level management to everything that we have.
Well, it's funny you say that and you frame your answer like that because over the years, it's fascinating to me how many times I've talked to people who've had lifetimes in baseball, a lifetime of doing great things and giving back to the game that have said, I never had any intention of doing this, and then started that path. And I call it maturation. It's like you get back, but if your mindset is giving back and learning and constantly evolving, it doesn't surprise me that you would continue doing exactly that. And you kind of alluded to it because it made me think of another question. Where do you see yourself? Where do you see yourself in this journey? And I guess specific to even your organization, where do you see yourself in the evolution of Brian Dempsey in Power Baseball along the lines that you've just said? I mean, are we at the end? Are we at the middle? Are we just beginning? I have my ideas of what I think it is, but I'm going to let you,
I'm going to say I'm going to use Miguel Cabrera as my narrative here. Okay. Miguel Cabrera is at the end of a career where he's having one of the most iconic and best careers in the history of baseball, and the guy's going to be timeless because of it. But Miguel Cabrera was 19 years old one time in the big leagues playing in the playoffs. And that is not a normal thing. I feel like we're 19 year old Miguel Cabrera. And when I say that, I think there's a line between understanding the value that you bring, then having confidence in that and arrogance because I know it's a tall task to say, Hey, we're at the beginning of an iconic career. But I really do think that some of the stuff that we have done in our very, very short time in the grand scheme of things in this space also, it's a testament to how much impact this amateur baseball space has evolved. And it has absolutely exploded the impact that it's going to be able to have, not just on players' careers, but their lives.
It's astronomical compared to what it just was 10 years ago. So part of it is that it's just like here we are and we are, I think the space itself is still in almost not infant stages, but infant stages from being so globally and so impactful on all of these kids. And we are right there on the national stage. We've done things from a team standpoint. We're doing things from helping our players extend their careers right on pace with anyone else in the industry. So I do think we have some ideas and some things that make us a little bit different than some of our competitors. Not to say that that's better or worse. I actually talk about all the time that I have a message that I'm trying to get out to all these families and they to understand is that we're all different the way we do things and our competitors are different. And that's a good thing because if it was every restaurant in the entire world was a burger place, how boring would that be? There's only so many variations of that. You got to be able to have different menu items and different types of cuisines that you would be able to get into. So it's the same thing in our space. So in any industry, having competition is really good, and having different menu items and different styles and approaches is really good too.
It's just a whole lot more difficult for these families can't just, if it's called Burger King, it's pretty obvious what they sell. If it's called Kentucky Fried Chicken, it's pretty obvious what they sell. You can't just hear from power baseball or a travel volume, what their motto and what they do is. So it's hard for them to find out. But that's where it's just like I hear some of these people disgruntled, whether it's with us or whether the things, then it's just like, well, did you just select the wrong menu item is what that was, right? So I know I'm getting off into a little bit of a branch, but I just think it's super relative to talk about the impact that this space can have, the education that's needed in this niche space as this niche space evolves. And I think we're right on the forefront and we're right at the beginning of the pack with a lot of people alongside of us.
I don't think it's just us in the front, but I think I looked to my left, I looked to my right, and there's a whole lot of our competitors that are doing really, really great things and we're taking very journeys, different journeys to get there. So where I think we are with some of the ideas and the plans that we're currently working on and then the bigger plans, and I think the diamond allegiance is a huge piece to that puzzle, if not one of the largest pieces because helping grow the impactfulness within the space. That's why I think we're the 19 year old Florida Marlins, Miguel Cabrera, because we're about to have a phenomenal career. I think we've done great things at this point to put ourselves in that position. But I think we're at hit number a hundred, not hit number 3000.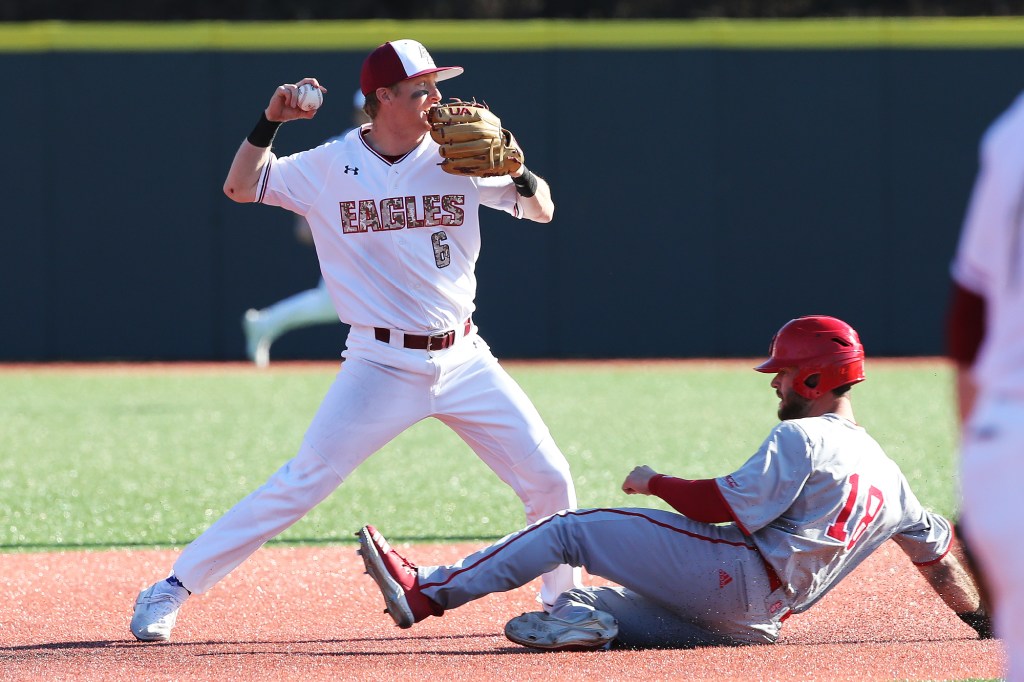 Well, first of all, I love analogies by the way. I think those are the best ways to explain. They resonate. But the thing that you said in there that really resonates with me is the confidence piece of recognizing that there are differences in how people go about their business. And what I loved is the fact that you said, yeah, man, we know who we are. We're constantly evolving and it doesn't make us right, doesn't make us wrong, but it makes us right within the walls of what we're trying to do. And I love that. And for what it's worth, and I've said this, Brian, I've said this numerous times because as we are growing and talking to more people in the travel ball space about the diamond allegiance, and this is new for me too because I've been on the receiving end of this piece, so I'm meeting a lot of people. But for what it's worth, I always bring up you guys as an example because where you might, what year is this for you as a program? What is this?
We are five and a half. We are not quite six years in yet.
So I mean in terms of some of the other orgs out there relatively young, back to your Miguel Cabrera, but I said the way that you guys lean in and now it makes a lot more sense and just getting this time to talk to you about your obsession, if you will, to get better. If everybody were to do it like that, our game would be better. And not because we're the answer, but it's this spirit of wanting to make it better. So I guess I'm curious again, why is that why?
Because
You guys have really embraced it. You guys have, from my seat, you have really embraced, and I do think it will accelerate your growth. So I'm just curious because you are the one I point to all the time when I'm talking to people.
It's funny, before I was young, within my coaching career, graduating from college before I had a resume, a facility, a travel ball organization, any of these players that I've worked with or anything, it's funny in social personal life, go, oh, what do you do for a living? And I'd like, oh yeah, I work in baseball. And then it was always like, oh, do you work for the excited? Oh, that's cool. Do you work for an MLB organization? You work for a college? And then, no, no. And then as I would try to explain to them, I would get this look that I felt like people would just be kind of walk away, be like, I think that guy's an extension of little league and that's your job. That was the vibe and feel I got. So luckily I was a secure enough human being to able to just wear that and just that's what they think and move on.
But the real answer that I've started to evolve to when I ask people outside of baseball that ask me what I do to give them a somewhat concise answer because it is so niche, what we do is say, look, I basically get to have every job there is in baseball, we're GMs, we are somebody's advisor slash agent slash consultant helping them through the recruiting process or whatever. We're recruiting coordinators, we're put together player development. We're player development people. We we're constantly networking where it's like I feel like my continuing education is coming from weekly conversations because of the hundreds of college coaches I've been able to come in contact with. We actually talk about baseball, believe it or not, just players and things. And there's so many things that I give to our players on the player development side that I learned through these other avenues. So it's like you literally name the job that we have in baseball. Shoot, we book hotels, we order uniforms. So it's literally every single job that you could have in a professional organization.
You forgot therapist in there a
Hundred percent. There's that too. Actually, that has become way more of the job than what people than it ever has been, right? But exactly. Honestly, I have an exercise science. I've been a licensed massage therapist for 10 years. So literally, I can't tell you how many of my players arms I've worked on, I actually try to let them not know I do that because then they become prima donna's neck. They can't throw a baseball without me working on them. And I'm like, Hey, I got all these hats to wear. I can't just warm every one of you guys up with some manual therapy before the game. But honestly, that's the best way for me to describe what we do, what's literally everything. So that's where it's like in a way it's the best job because I don't have to choose. I would even just ask, look, I'm sure you're looking at yourself, you've been a head coach or you've been an assistant coach.
There's been head coaches that become athletic directors, and what if you got to do a little bit of all of that that was kind of feasible and you didn't have to close one chapter of your career completely and move on to another. We actually have that luxury now with that luxury. I wish. I'm trying to find the 25th hour of the day and the eighth day of the week to be able to fit all this stuff in there, but we get to dabble in every little thing that goes with it. And I don't know if there's another job in the world that exists where you get to dabble into every single area of an industry.
Lemme see if I can shift gears here a little bit in terms of with you. Let's take all that experience that had up to this point and who you are and all the things that you've seen. If I'm a young kid out there and I'm getting ready to embark on this experience or this journey of travel baseball and I'm a family that doesn't know a lot about it and the benefits of or the pitfalls of or whatever, and I'm standing there and I'm asking you brianon, Hey man, what does it mean on this journey of travel? What does it entail? What does it mean? Should I do it? Should I not? Are there advantages? What would your answer be?
My first answer is you got to understand that it's exactly what you said. It's a journey and it's with any journey, really any journey or even you call it a movie, no movie is entertaining to watch if there's not some adversity, if there's not some hurdles, if there's not some plot twists, if it's just this easy road, nobody's entertained by watching that nobody wants, that's not what you want with great things come, hurdles come all of these things to be able to get there. That's what makes it great.
Unless you're my wife and you watch that trash TV of housewives and whatever. But anyway,
But yeah, the first thing is just understanding what you're getting yourself into is really what it is. And also understanding that you need to know that things are not always going to go well, and you need to embrace that, right is what it is you need to honor because that's what anything worth spending your time on.
I agree
You is going to have challenges and honestly it might be more challenges than they are kind of the things that come natural or easy to you.
Brian and I say that all the time and then worth obtaining. It comes through struggle. If it's easy, what enjoyment do you get out of that? Exactly. I love that.
Exactly right. So it's like that's the biggest thing, and that's where I think if you also asked me what the average player or family would think of that response to, if that was their question, I think it would be out of left field honestly of what they would've expected. And that's the thing, it's another just like, Hey, I didn't come up with this. This is timeless wisdom stuff in the broadest sense that's transferable to any area of life. You got to look broad before you get granular with things. And I think that people, they ask these very specific questions to them or because they want the bottom line answer. And the way that I try to explain it is that everybody wants the meal, but nobody wants to know the recipe or the time or the prep work that it takes to put into it, but then they also want to be able to replicate it.
It's like you don't just get the meal, not know what it takes to go into it or the time or the process and be able to replicate it on the spot. That doesn't work that way. There's no chance. I've never witnessed that anywhere. So I think that's the biggest thing is that yes, that's something that a mindset and approach, you should kind of like, duh, you should take that into anything in life. But this amateur baseball, travel baseball journey, if you're trying to play at your highest level possible, is a super niche process. It's a process that is constantly evolving constantly. Things outside of their control are constantly evolving. The things that you should be doing sometimes constantly are evolving as a player. So there are so many things that are going to be hiccups and hurdles and things where you're going to have to juke this way and kind of swipe that way and go under this that are unexpected, that you have to understand that if you're only worried about the destination and you're not worried about and not appreciating every step of the way, the struggles, the life lessons that you could potentially be learning on this journey.
And if that's not enough for you, then you're setting yourself up for emotional failure. You're going to be very disgruntled with the process and you're going to be very bitter with the destination and then you're going to hold that bitterness with you in resentment beyond your baseball career. So that takes an immense amount of responsibility and in an area that I don't think most people are talking about, and it takes an immense amount of emotional responsibility is what it's, so the message that we've been trying to get across to every one of our people in the most concise sense possible is if you go on this journey, you need to expect nothing and appreciate everything. So that's really difficult to do.
And if you set your mind on one thing and wrap it only in that, you're probably setting yourself up for a lot of failure and a lot of disappointment. And so I love that. So it kind of goes, so my why, whatever, this is about you, but I want to know, so why you in particular? Why'd you guys choose to be a part of the diamond allegiance?
Everything we've talked about is trying to be me, Eric, Jesse, the three of us that run this, everything has been about how wide and how deep can we help people as many avenues as possible. The diamond allegiance is doing that within our industry is what it's doing. It's widening and making the wells more wells and deeper wells to be able to help this industry, these people, these families on the broadest sense and the most granular sense. So it is just a no-brainer. And then look, it's a big idea and it's more than an idea now because it's real and it's in its beginning stages, but everything's got a beginning stage. Then you start looking back of there's a lot of people that have big ideas in any aspect of life and have for time. Then it's, well, can you pull it off? You have the right people then.
So that's the thing. The people that are behind the diamond allegiance from the business side to the branding side, to the visionary side, to the tech side, every single person is honestly a rockstar and has a resume where it's like for me, hey, if I want to win the lottery, I got to buy a ticket. And if I'm going to buy a ticket, I'm going to make sure I'm going to buy a ticket on the right individual or the right group of people. And in every one of those individual spaces, if I had to buy a ticket, these are the people that I would buy a ticket for. So then when you start putting it collectively, I'm just like, here's all the tickets. This is what it is. I just see it as such a parallel vision of what we're trying to do as a company.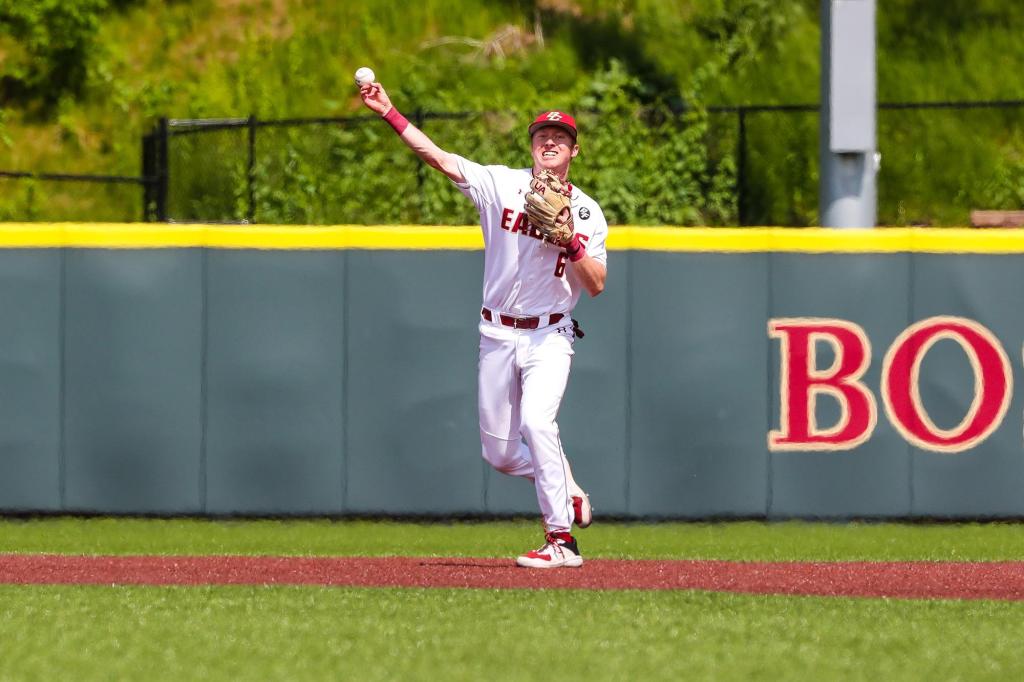 Me too.
And I just believe that Jesse says all the time it takes a village. That's something that he's always saying internally with us, and it takes a village for us to do what we're doing internally and we need the industry and our competitors as well. We talk about that stuff is important. And so that's also another village. So I think the diamond allegiance is just another village and a huge, it's more than a village. It's a super city that it's creating for our industry. Why not is my thing just why not go along with the people that have the same type of vision you have and are going to be able to not only help expedite that for us and the rest of the industry, but also iron sharpens iron and be able to challenge each other and because that's really what it is. It is a group of people that are not afraid to say, this is what we're doing, this is why we're doing it, and you know what, Hey, maybe you should do it. Maybe you should challenge yourself in that sense. And then the script gets flipped as well. So I just think the culture that the Diamond Allegis is creating along with this kind of super city narrative I'm talking about of taking it and it takes a village to be in a major city in this industry, I just think is something that's not going on right now. And I think it's needed. And I'm just super excited to see where it evolves to
Well, I didn't want to make this even our interview and talk about the diamond allegiance, and I had this question written down, in fact, I didn't ask it of one of our other partner members in our organization, but you speaking and knowing how you guys approach this and the infancy piece, and you said, what I loved that you said was it's an idea and then you kind of correct yourself. It's actually more than an idea now because it's happening. It's aligned in what ways, because I'm curious, in what ways has the Diamond Allegiance helped you in the early stages of all of us getting this thing off the ground? Have you seen benefits even in the infancy stages, back to your Cabrera analogy of the relationship and what we're all trying to do
The broadest sense probably it's helped really open up vision. I feel like our peripheral vision has gotten so much wider. I feel like the horizon has gotten clearer as it's expanded. And the way that that's happened is look, in travel baseball, it's super competitive. We're out there. I can't tell you how many times I've played against Team Elite and CBA, but do you think me and John Payo ever had a conversation before this time Allegiance? No, we didn't. You know what I'm saying? Team of Elite is regionally very close to us. I can't tell you how many times I've played against him. I can't tell you how many times when I first met Brad, I'm like, oh, I've seen that guy a hundred times. I had no idea who he was. I didn't even know his name. And then through the diamond allegiance, the conversations we've been able to have, it's like, wow, you know what?
You guys aren't so bad. You know what I'm saying? Because I'm usually in competitive mode, right? Actually, I kind of like you guys. And then on top of it, it's like getting to hear them talk about some of the things, their story or the things they've learned or some of the endeavors they're going into. That's what's made the peripheral vision wider for us, expanded the horizon. That's what's created some clarity, a little bit more of some of the routes and the directions that we want to go. So I don't even think those guys, those two guys in particular or realize that they've actually helped me and helped us in those senses. And I would like to think that we've done a little bit of the same for them, and I don't even know if I could even pinpoint exactly what it is, but I can tell you that since these Diamond Allegiance meetings conversations is this whole idea has become a real thing. Even though it's in the beginning stages, I have learned so much and just from a perspective standpoint.
So I'll close. It's a great answer and I agree with you. So this is back to the general thing of back to you. I always like doing this, and I think back, in fact, we was talking with my kids earlier today and they were talking about stuff back in high school, and my wife chiming in saying She knew me in college, your dad was this. Okay, so if you could go back now and take that version of you that was transitioning out or out of the playing competitive days, or you're that young dude that's getting ready to start off and it's like, what would you go back and say to your younger self, given everything that you've learned up to this point and point, the path and the trials and the tribulations?
It's always a good question. Even just ask yourself that, right? It's helpful. It's probably the best way to put it. And my answer is the knee jerk reaction answer I always have is kind of almost, if I would just go back and tell myself just like, Hey, there's a reason and there's a purpose for all this. Just keep your eyes open for the silver lining because honestly, I wouldn't tell myself to change anything because those experiences, the failures and everything is what's helped mold it, right? Yes. On a regular basis. Now, more so now these days than ever, right? Is do I go, man, I should have been doing this a while ago, or Why didn't I know this? Or why didn't I do this? But that's how I got there is what it is. So I hope this doesn't sound like a cop out answer, but that's probably what I would tell myself.
Not something specific of, Hey, former Brian, this is what you should have done, or This is what you should be doing here. Don't make that decision. Do this instead. Instead would be like, just make sure that you're taking everything in and that there's silver linings all over the place. There's thumbprints and there's fingerprints everywhere that you can take with you that you might have no idea what to do with right now, but as long as you have that in the back of your mind and you have that in the bag and you bring it with you and you don't disregard it or overlook it or throw it to the side because you don't think it matters, it's going to rear its head one day and you're going to be thankful that you brought it along with you. That's probably the best thing that I could probably tell myself 10 years ago.
That's awesome. Yeah, it's like given my personal situation, what happened here ultimately at the end, do you regret taking? I'm like, absolutely not. I mean, why would I regret that when I am sitting here, we're talking and we're working together, and had we not made those decisions to take those chances and do different things, we wouldn't be doing this opportunity right here. So I understand very clearly what you're saying there. Well, man, I'll say this loud and clear. This is all fun for me and new for me in developing these relationships and seeing how different organizations operate, different people operate, and I say all the time, people matter. And so I say this sincerely from this position in the Diamond Allegiance, I'm thrilled that you guys are working with us and alongside of us, because I know you've made us better. You've made us think things differently, but the appreciation and the willingness to always get better, I love that. And I've already told you, I point to you guys all the time, dude, if you guys should do it like this. And it's not even so much the day-to-Day, the baseball stuff, but it's like the attitude and the spirit of like, Hey man, I want to make myself better. And back to the servant piece of that's what we all should be doing. So I appreciate you being a part of what we're doing, and definitely appreciate you taking the time to sit and chat a little bit today.
No, absolutely. I appreciate it. And honestly, the biggest thing that I hope everyone understands is that Power Baseball is called Power Baseball Free. And it's not Brian Dempsey, you know what I'm saying? I have Eric Lasseter, Jesse Marlowe. One of our founding partners was Tony Meek as well. It takes a real village. And then on top of it too, all of our coaches, whether they're just some of the guys that do help us out on the day-to-Day operation, stuff that are a little more full-time with us, or even just the guys that are the stipend coaches, positions, every one of 'em really, truly hold a huge value. And I just get an opportunity like this to be the front man of it is really what it is. And just to be really the microphone, not even the front man, the microphone is what it is.
So just obviously people got to hear a little bit more of my specific story, the one hearing it. I wouldn't want to tell Laster or Marlo or any of our staff story for them either because it's their story, not mine, but in all of our individual stories is what together comprises power Baseball. So I'm a part of it, but that's what I am is I'm a piece, I'm a piece to the puzzle because none of this is possible. Some of the things we've done on the field or some of the kind words that you've said from a glance of being able to work with us, that wouldn't happen without our entire village. So I just want to make sure that people understand that I might be the microphone sometimes, but that's really all I am is the microphone. It is really the good work that happens with everyone underneath our umbrella that really makes us what we are.