I want to know a little bit about you and your path to getting here, sitting here as a player and now a travel ball owner. And I'm just curious about your personal story and most people don't know, and I'm going to drop it right now. You're a first round draft pick, so talk a little bit about that whole journey. I'd love to hear it.
Yeah. I was a four sport athlete in high school.
Four.
Yeah. I played soccer, football, baseball, and track. I'd go run a 400 meter and then I'd go change in the dugout and I'd go in, my dad would put me, actually my dad was the pitching coach at the time, but they put me in the nine hole or they put the player that was in the nine hole. They put him in the nine hole. And then hopefully after I got done with the 400 meter, I could come in and I'd maybe hopefully be batting by the second inning. I'd changing the dugout.
Well, you're talking the same day.
Yeah, same day. Yeah, that day. So yeah, it was because track and baseball at the same time out here, so it was a little bit nutty, but, and then I played club soccer. That was one of probably my main sport that I played and ended up having a pretty good junior senior year. And then I got drafted, it was going to go to University of Tennessee to play football and baseball. Played baseball for 10 years in minor leagues. It was a pretty good run. Couple of 40 man rosters and then got into, didn't know what I was going to do after baseball, started coaching a little bit, training some players, and then got with a travel ball organization, had good experience but thought that we could do with things a little bit differently. My dad's been coaching for a very, very long time. And so he goes, Hey Mike, we can do this. If you want to do your own team, you can do this by yourself, as opposed to not having to follow, not necessarily follow people's rules, but just do it the way that communication with everything that you expect and how we operate, you could do it differently. And so we did that and went from one team, 20 kids show up at tryouts. You take 18 of 'em. Luckily 12 of them turned into division one players, which was pretty crazy. Ryan Fineman being one of 'em.
What year would this have been then?
2012. 2012.
2012.
Yeah, 2012.
Ryan.
Yeah, he was one of our main guys. And then from there we just went to some events, had some good things and then people liked what we were doing. And then you have 70 kids show up to tryouts and then have two teams, three teams, and then the next year just kept rolling and rolling and rolling. And then I met with a lot of people to how to help structure this and helped me out along the ways and just kind of branched out and franchised this thing out a little bit. And then just met a lot of really good baseball people and call Garcia Power Baseball Group. I didn't want nationally elite or all these things. I want a group of people that care about players that care about the game, and that's kind of what we do. It is just like, Hey, it's a group of us trying to accomplish a common goal just like a team does say, Hey, we're going to call it a group because this hopefully have special people and attract special people and attract a special group of kids and families with different mentalities as opposed to just the kind of crazy travel ball world.
And so we've been really, really lucky in that respect so that our parents obviously are your best recruiters and they've brought in other families and players. So we just don't recruit players anymore. I recruit families because it takes a village and that's what I tell people. It's like, man, great, the kid's good, but if it's going to be an issue off the field, on the field, we just don't want to deal with it because then it's just not going to help the whole group, the whole family. We call it the GVG family. That's a big thing. I mean, my dad helped me start this thing. He's still involved. My sisters my general manager. You go to tournaments, my mom and dad, my mom will be score keeping and keeping pitch count and stuff for my dad when he's coaching with me. So it's a pretty good deal. And then obviously my brother, no marble, we'll show up and make his appearances when he can, but he's not too involved. He's got his own things going on as well, but he does make appearance here and then it's awesome to see him. He's a good man.
Yeah, he was all right.
Yeah.
So back, this is kind of a hot topic that I hear a lot. You probably hear it, but I had no idea you played four sports let alone too in the same season and actually the same day.
So What's your thought on that? That seems to be kicked around quite a bit. I would hear it on the college level, but what do you think about the Multisport guy with baseball? You for it again, I mean, I think I might know the answer, but Well, I'm forward to a degree.
There's certain things about it's being athletic. The athleticism in a baseball player has kind of left the game, unfortunately. And as a scout obviously to the St. Louis Cardinals, that's my other full-time job, which is great. I get to see different levels. I get to see college players that you guys get to coach and compare them to our guys and see, hey, which guy can find the right fit? So we try to find the right fit for the kid for each school. And it's great because I can talk to college coaches, I'm like, Hey, this guy reminds me of Joe dos, right? Whoever just made up name, whoever that you may have, or this guy might be better than this guy already. He can help you here. And so we kind of have a different feel, which has said I like, and obviously you got to give your honest opinions on how all that goes, but sorry, I kind of got diverted on that question.
No, you have a lot of
Yeah. Yeah. So I like the multisport thing because first of all, kids get burned out. It's really bad for, especially in California, it's really bad for somebody who owns a travel baseball organization. To say this out loud, but I'll say it because I don't care, is these kids play way too much, right? They play way too many games, they throw away too much, they don't get breaks or any downtime. And obviously on the business side, I think that's bad to say, but there's still times to train properly and not play. So let's say they don't have to stop doing baseball together. But growing up, I liked that I kind of had a mental break even, right? Because baseball, it crushes you mentally. And I think it wasn't my arm, everything else, it was one and all that. It was more the mental part of the game that I kind of needed just a little bit of a break from, you know what I mean? And then all of a sudden I fired up and ready to go in the next year. So I think in that respect, that's where I think the multi-sport athlete is good because they get that mental break and then they get a different type of adversity in whatever sport that they're in and mental capacity that's going to help them possibly in baseball on an everyday life. So I like that multi-sport athlete. I really do. And even when you're drafting guys like that, athleticism, you can teach them more as a club recruiter,
Hey, this guy's going to be able to adjust better because he's more athletic to make these adjustments, whether it be arm action, swing path, all that other stuff. So I'm a big fan of it, whether they do at the collegiate level, the only times I'm not is like, Hey, there's a sport that, okay, this isn't going to help them. This is not something that they can probably do in college or anything. And they have to make a decision depending on their age, Hey, maybe you do need to stick with baseball more. So that's got to be a priority. This is going to be your ticket as opposed to, Hey, this thing can really get you hurt and might hurt you long term. I'll just throw it out. Okay, you just say football because that's apparently the most dangerous sport, which obviously contact physical. Okay, if I'm not going to go to college to play receiver, I don't want you to not play football.
But hey, let's weigh the pros and cons of what's this going to help me with at times because hey, I might be a big time draft pick this year, heaven forbid something happens. I mean, I tore my ACL my senior year high school. I came back in four months and still got drafted and I tore my ACL on a football field, but a guy did a stop pattern and it was a movement I've done a million times and I still tore my ACL and no contact involved. So like I said, it's hard. And each individual case is obviously different too, but I'm still focused multisport guys.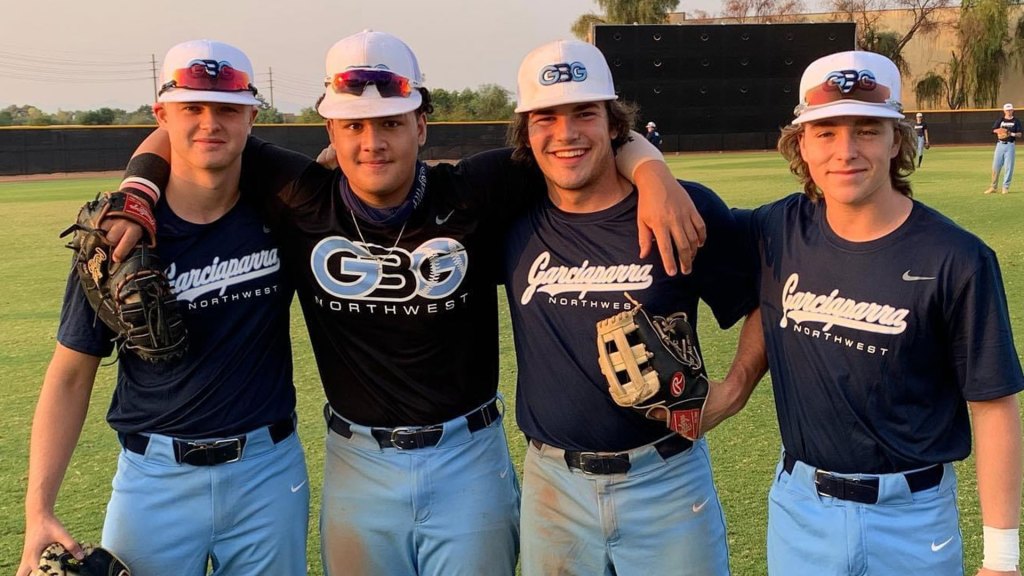 Yeah, and you said something interesting because that's the thing I'd always say in recruiting would be like, well, first of all, very few people, kids at that age I think are disciplined enough to carry a training on their own through a whole time unless they have good supervision and stuff like that. So I'd loved it because the competition piece, the analogy I always use, I'd rather have someone standing on that foul line or whatever it may be, with no time on the clock to hit a one-on-one to send it to overtime. That value of the learning competition to me is just as valuable as taking, I don't want to say 10 meaningless swings off a tee, but I think you understand what there's value in it outside the physical.
I think too, no doubt, a hundred percent big time value. Like I said, just different experiences are going to help you in different parts of life. And like I said, dealing with different types of teammates, different type of players and all that other stuff. And like I said, I think it makes you just more well-rounded on and off the field for sure.
You got to forgive my ignorance here, what position in football?
Actually, I played divin back a little bit, but I was a kicker. I was an All-American kicker. So in Division 11 out here, which is one of the smallest ones, but it actually helped me out because we played on Saturdays, we didn't even have a home field. We were such a small school. We played at 11 or 12 and a bunch of colleges would go see the big time D one dudes on Fridays, and instead of flying out early in the morning, they'd take an afternoon flight. So you'd have 20 schools hanging out just watching this me kick before the game and then leave at halftime. It's pretty funny.
So you could have made that if you'd gone to college, that would've definitely, you could have done both easily then, right?
Yeah, I was going to Tennessee to do both, so I was going to go play football and baseball at Tennessee. Yeah.
What's the largest competitive or longest competitive field goal that made?
I think I had three, career 53. I didn't really get a shot at anything longer, which was kind of crazy. So kicked one, my 53, my first one, I was a sophomore in high school, so not too bad Regret any regrets, that's kind of later down, but any regrets on not doing the football thing?
No. No, not at all. Man. Can't have any regrets. And this soccer, football, whatever you're doing, soccer, that was probably, like I said, that was my best sport I was at. But man, I've had such good experiences in baseball and I get to help kids for a living now. There's no way that I'd say I wish I would've done that or wish it would've went to college. And I got friends all around the world now that I played professional baseball with. So no, I can't go that route at all. I mean, college would've been fun. It would've been good. Cool to be a Tennessee volunteer, I'm sure, and bleed gold and then cry gold orange, excuse me, gold cry orange and bleed orange. But just this didn't work out, but I had a really good time playing professional baseball for sure.
Well, and again, before I knew, I didn't realize, realize you'd referenced Nomar your brother before, and I think obviously people seen him play. Yeah. But this was pre interview, just you and I getting to meet through our profession. I didn't realize you were a first round draft pick back in the day too.
Yeah. So how Challenging man to navigate that process in high school and with all the attention and all that stuff?
Yeah, I mean it was a little nutty. I mean, wasn't a full-time baseball player, obviously we brought that. So I wasn't on the scene very much. And so I wasn't super famous. And obviously my brother's 10 years older than me, so it's not like we were that close and came up together. So he left when I was eight years old to college. But we became a lot closer once they started training together in pro ball when I was 18. But it was crazy. I mean, yeah, you're still no Mar's brother and there's a lot of pressure and everything. And that's maybe why I gravitated towards other sports too, because there was that pressure. But I think that pressure kind of helped me and hurt me at times too, because it's tough to try to live up to expectations that are really, really high.
How'd you deal with it? How'd you deal with it? I think that's the interesting piece for me. How did you deal with that? Because you see it too, these guys that get their draft year, let alone potentially being a first round draft their draft year, they kind of changed. So what were some of the strategies you used to deal with that?
I didn't deal with it well at times. Really still. Yeah, I didn't just because for me it was just I expected so much out of myself, and if you didn't hit three 50, I thought, oh man, well my brother hit three 50. Well, two 70 is pretty good, two 80 in pro ball, that's above average. Two 50 is average. And so I didn't do well with, and this is just internally, even though other people I got help with, all this stuff is putting way too high of expectations, obviously, hey, shoot for the stars. But even though I did well, I would never give that credit to myself, man, that's still really, really good. And you're like, this is why when I teach kids now, it's like, no, let's focus on what you did. Well, let's take learn from my mistakes. It's like, let's take this small victory and let's think about it.
Not just like, oh, it's not that big a deal. I went one for four and I smoked another ball, but I just went one for four. I'm like, oh no, you hit two balls hard. That's 500. In reality, if the guy's not standing there, you don't hitting his glove. Let's think about that as opposed to one for four, that's just whatever. It's okay. That's just an average day, whatever, it's two 50 is average. So I try to have people harp on that more so than thinking the other way because that's something that I didn't do very well. And then nowadays when people are in ball and minor leagues and there's so much more help on the mental side of the game that I wish, not that I wish I did take advantage of a lot of it, but I wish I'd even a younger age that I'd started thinking differently about at bats, thinking differently about struggles, thinking differently about those little victories to help me stay more positive in this very, very negative game obviously that we're in.
Ain't that the truth? So you kind of alluded to it earlier, the beginning of the travel ball thing and how you guys started. So it started with the, but what would you say with GBG and you in particular some of your core, the things that are most important to you in your organization? What do you think?
Well, the first thing that was, it was communication before I even started my first team. And when I worked for another club, that was one thing that I wanted to make sure that I did better than anybody else was communicating. Like I said, I've never said GBG, that, and I say this in my speeches that I give is we're never going to say that we're better than everybody. I'm never say, Hey, we're the best at, we're the best team around. We're this, we're that we're going to be different and we're going to be different in positive ways. And I said, but one thing that we're going to be the best at is communicating. And if we don't communicate well, then you might as well not have a program. Because when I surveyed about 15 people that I know that in the travel ball world, I said, give me the top five things that you like about travel ball. Give me the top five things that you hate and wish it got better. And it was one and two was it never got to three things that they disliked or things that they said that they needed. It was communication was either one or communication was two in both.
So communication internally, what do you mean by that?
Yeah, I meant communication, whether it be just knowing, scheduling, knowing what practice is going to be, knowing player, knowing, giving feedback, all that stuff like hey, or letting parents know what you don't know. Hey, know the tournament's on Saturday, letting 'em know when I have the schedule, I will give it to you right away. Or Hey, I still don't know, just even said two weeks going by and they're not updated. They're like, Hey, I still don't know either. That's it. I'll let you know when I know. Just little things like that. We're going to separate people and just give parents because parents just want to know. They just want to put it in their schedule. They just want to do that. And then really harping paying good coaches over, I said overpaid, but I said I paid my coaches better than
They would beg to differ. Right?
Yeah, no, they know I'm teasing.
Our coaches get paid very well and they get paid well because I expect a lot out of 'em. And they don't complain about that stuff because they know, hey, you're not going to get this anywhere else. But I'm like, I expect you to offer more and give more than just the regular coaching on a Sundays or coaching practices and stuff like that. So I think then once again, that goes to that communication between that coach and the parents and the players and all that stuff and that feedback that kind of goes into it, like I said. So just keeping people updated, letting know what's going on or letting 'em know what's not going on has been another reason why people.
So you're saying honestly, that's what I was curious, just the simple everyday communication within an organization, because I didn't know if you were talking about that in terms of how you're coaching or how you guys communicate with your players.
Yeah, that's important too. Obviously that's very important. We're not yellers screamers getting on people, but we do get on guys when we need to get on 'em and we get on 'em for a reason. And I tell parents, the day that you hear myself or our coaches not trying to help or not trying to correct or not trying to teach, and even when their kids are screwing up, then that's the day you should go stop paying us and go play for somebody else, right? Because that means that we've given up. And like I said, if I'm not getting on 'em, if I'm not telling 'em, Hey, you need to be here, Hey, you got to back, you've got to run hard. If I'm not doing that, then I'm just stealing your money and I'm not going to do that. I don't know how to do that. And my coaches better not know how to do that because then just like a player, unfortunately, you just replace 'em and that's what you don't want to have happen. For sure.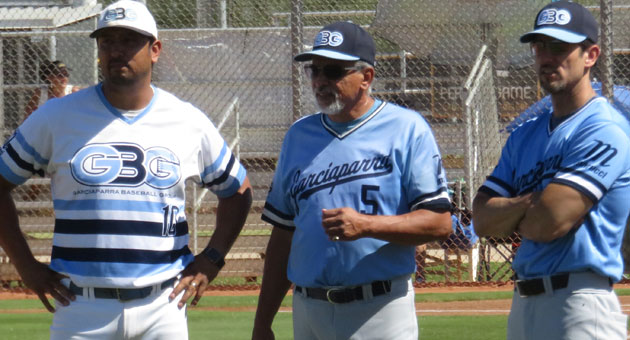 So I got my questions that I asked, but it's always something that you say will spark another, but so the evolution of even that receptiveness of that communication, have you found any changes over from the time that you started to now because recruiting process has changed, all of that stuff has changed. What's been one of the most noticeable things from you starting travel ball and when you started to now the landscape of it, some of the big differences that you see?
I think the recruiting process has definitely changed for sure, and it changes every few years. So what we did to separate ourselves, and I have a saying that I just started using a lot within this last year, is separate yourself always in, always, right? So if I separate myself always in, always and hopefully in a positive manner, a lot of good things are going to happen. So that kind of stuff is where I see us trying to do that. So I separated myself really early on is when we started growing. I hired a recruiting coordinator. It kept changing landscape. Oh, when can I text? When can I call, when can I write an email? And this was kind of her expertise. Her name's Ricky Martyr and her son's Jack Martyr at Oregon. She's got a daughter who's a coach at Oregon too. So she's got two kids at Oregon right now, ironically that they're both coaching at Oregon in softball and baseball, but she helped them with the recruiting process.
She's a lawyer by trade, but I'm like, Hey, I need to help more kids. How can I help more kids with this? Because I'm a full-time scout, I have kids myself. How can I do this? And so I bit the bullet, I'm like, Hey, nobody has one. I'm going to hire a woman or person. It was a woman, but person specifically just for helping families with writing emails, how to contact college coaches, what camps to go to, more so what camps not to go to. It was crazy. There's a lot that are really good. There's a lot that are really, really bad, but it's hard to publicize that because you don't know who owns or runs those camps. And so that's where I think we separated ourselves is I said, okay, this money, I'm not going to keep it all. I don't want to be greed.
I'm going to say I can do everything. I can do everything, but this woman's an expert at it. And if she's not, she's the one that knows ends up to date with all the recruiting processes. We can help a hundred kids if I hire her. So I hired her when I didn't even have a hundred kids and then people kept hearing about her and then all of a sudden they're playing for us. Oh, now our coaches, now we do this. And we just offered a little something different and we were able to help a lot more players and that's how we started growing.
I think it is. Awesome. And this is funny because I mean I knew we had one of the right dudes in this thing from the start already, but what you said when you said recruiting coordinator, I hired a recruiting coordinator, my mind went instantly to the competitive world of baseball. You hired somebody to help you recruit for your on field talent or whatever. And I'm sure that's a little bit part of it, but what was cool about that is that you're actually in that definition of your recruiting coordinator is to help and educate these families as they go through the process.
Correct.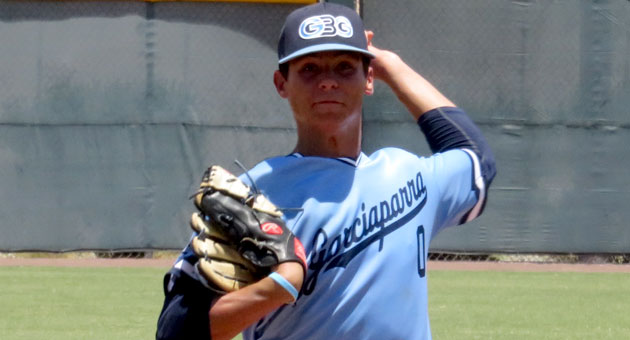 That's your recruiting coordinator.
Yeah. Like I said, actually I need to hire recruiting coordinator, the other types of recruiting coordinators or recruiting scouts, I guess you want to call them, because that landscape's definitely changed a lot now. I mean, people from all around the country are calling players from California now and flying 'em all. So that landscape has gotten way more nutty than I could have ever imagined, and in just the last 10 years, it's changed from when we started. But yeah, the recruiting coordinator that I call her, it's just literally to help these families with the process. Awesome. We've done zooms the last four weekends in a row with each graduation class because each graduation class needs different information as opposed to one blanketed recruiting session and then she works with each kid individually and she has a couple hundred kids to deal with. It's a lot, but she cares and we do. And so it is been really beneficial. I think that's why we've had a ton of kids commit to the right schools and the right fit for them, not just all the big time guys. The big time guys are easy in reality like, okay, let's find the right fit and where you want to go. It's the other guys that take up 80% of our time and effort because we got to help find them the right fit. And they're not super famous or throwing 95 miles an hour yet.
But like I said, that's what we really take. We take pride in the top tier guys too, but hey, those guys that we can find a home for and they can play for the next four years at the college, that's a pretty big deal to us. It's pretty special stuff.
And you and I have talked about that, even a little bit about that, that top 5% or 10% of guys are going to be okay, but it's that other 85 to 90 of people in this industry, which is a large industry of travel baseball that need help. And so how many, this is just my curious now what you just described to me is one of the main reasons that we're doing this venture together is to help. So what do you think in the space, personal opinion, not holding, how many other clubs do it like that where they actually have someone, and I know everybody says, oh, we educate our kids in the recruiting process, but I'm saying to the level that seems like a pretty big part of what you do.
Yeah, I don't know. Like I said, I don't know if people have one specific person to just do that. I don't know, they might. But like I said, on the West coast, I guess I can speak to that. I don't know if anybody else does. And like I said, people may or may just be like, Hey, one of the coaches that also does this and specializes in that, I'm sure they do, but off she has zero to do with the stuff. And it's like get information from our coaches to see where she can find them the right fit. And working together with our coaches like, Hey, here's where this guy qualifies for. I mean, we even use a program called Sports Recruits that helps us with the monitoring, who they're emailing, are they contacting guys? Are they letting coaches know when they're playing? Are they emailing the wrong schools?
Are they emailing only the power fives and they have no offers and aren't there yet? Are they doing that? And so that lets us see it. And then the parents can track, Hey, are you guys even contacting people? What are you doing? What are you not doing? And it lets them narrow down schools by majors and all this other stuff. And that's what, so we've invested in that kind of stuff and software as well to help Ricky with dealing with all these players as she helps guide them and our coaches guide them to hopefully find the right fit for them.
And my philosophy has always been that if a kid wants to play beyond high school, there is a place for 'em. Now you got to find the right fit. So just again, because I'm learning, this is what's fascinating for me doing these things. I love this. So what do you think your guys' GBG success rate or placement percentages beyond height? And I'm not talking power five, just all of it. What would you say, just roughly your percentages?
I don't know if the last few, it's been over 93, 90 4%. That's unreal.
Yeah, it seems like a made up statistic. And that doesn't mean that all 93% of 'em are playing in college, 95% or whatever it is. That means 95 of 'em basically had somewhere that they could have played in college, like smaller schools. Hey, Chapman University, really good baseball schools, wittier stuff like these lower division schools would've great programs, good coach and everything, but man, I've always wanted to go to the University of Florida. And so they just go, Hey, I want to go to Florida. I might not play. Maybe I'll play at the club team. Or Hey, I like a bigger school, I want to go to big football time school. So they'll go to Austin and all of a sudden, or they'll go to TCU, but they had options to play baseball somewhere else. So we have that, and that's why I said that number. It is pretty cool when you see that. And because we have guys at University of Milwaukee, at Beloit and all these smaller schools that, hey, they have programs too. There's schools on the east of the Mississippi, guys that want kids from California.
Hey man, I know that.
Yeah, I know very well. But some kids don't even know that there's schools that exist over there other than the AHC and SEC that they can play and have an impact. You know what I mean? And get better and stuff like that. Maybe they're just not as famous or as highly touted and TV wise, we don't get to see 'em. So that education process I think is huge for us. So even when we go in with recruiting guys and we have them do their email list or their recruiting list of schools that they're interested in, we have them look at all the NCAA schools and they go, even if a name of a university sounds cool to you, just put it on there. We want, and then we just help them narrow that thing down properly. But we want to just broaden their right, like, oh, what is this? What is this? I don't know where that is, but put that on if you're, for some reason it sparks a curiosity, maybe the one of those schools is going to be a fit. So there's a rhyme and reason why we do all that. And like I said, I think it's been crazy beneficial and that's why I was like, our guys are really, really up to date college coaches, but man, we get information from your players.
Our GPAs are insane, which is good. Like I said, I think we just draw a certain type of person, player, athlete, and family that are, it's just kind of not cyclical. I'm trying to, it's contagious. It kind of like, Hey, this is what it's going to keep coming in, which is really nice. I mean, I look at a roster sometimes and I look at our GPAs and I'm like, holy cow, I'm going to be working for some of these guys and their SAT scores someday. And it's pretty impressive to see.
Well, that's fascinating for me and the fact that you do that and take the time, that's awesome.
So here's always one of my favorite. You already talked about the note, but the no regrets, but what would you tell your young self now after being in this? You're still young man, you're still a young buck, but you've gotten some knowledge, you've been doing this a while. What will be the thing? Because there's probably going to be some young coaches out there watching this or people who are starting travel ball, whatever, that maybe some of the things you've learned that you would tell that young self, some of the knowledge you have now that would maybe shorten that learning curve on some stuff as far as the travel ball world again, Yeah. Or whatever. I mean, we don't need marriage counseling on this thing or any advice, but yeah, just on the travel ball, what would you tell that young Michael that would, maybe you wouldn't have jumped in that pothole or stumbled over this?
Now that I had some really good advice early, and like I said, hiring people like Ricky, you know what I mean? Our recruiting partner, and then I'm even getting in now, I was like, man, you're going to feel big. You try to bite off more than you can chew it. And I think, not give myself advice, but I think this is just advice I'd give people that are getting this realm. If you're only doing this for money and you're only doing this for how much can I make? And it's a little bit, use the word greed, but I guess you can just use that to make it simple, is it's going to only work out for a short while, right? Because you've a million travel teams come and go because their motivations are different. And then I get into these phone calls with people saying, I mean, I needed to do it for money.
This is what I did. This is how I had to make money. I was done playing. I was 28 years old. What am I going to do? But this is what I was good at. And I knew that I was good at coaching. I knew that I was good at training. I knew that I was good at this because I learned from my father and I paid attention to all my coaches in minor league baseball and I tried to learn from every single one of 'em. But it's just stick to your strengths. And if you need help and the admin side's, not your strength, the recruiting side's, not your strength, stick to your strengths and then have people help you with that. Because if I got to spend time on the admin stuff, the recruiting stuff, and also try to do my strength, my strength is just going to be average.
If I think that I'm above average at what I'm doing on and off the field with the baseball side of stuff, okay, great. But if I have to do all these things that aren't my strengths, which hey, we always need to work on our weaknesses as a baseball player, but if I'm doing all these things and not to the best of my ability now, I'm not going to have enough strength to be above average anymore enough mental capacity of average. And that's something I still struggle with to this day and it still happens to me. But like I said, it is actually taking some of my own advice at times that I even give our other organizations or other affiliates, excuse me, is just like, Hey, hire someone. Get an admin. Have people in these places so that you can be even more impactful to these kids' lives when you're on the field and coaching.
You're not exhausted by the time you're on the field Saying, I always, it's like, don't boil the ocean. You know what I mean? But you've got a leg to stand on because I was amazed even when the fact that you run one of the most successful travel ball organizations in the country, but yet you've got that full-time gig on the major league side. So you are practicing what you preach or you couldn't do both. No way.
Yeah, no, it'd be nuts at the size it is. And like I said, I'm trying to hire some more people right now, so because I have three kids too now, and they're all playing sports, so you got to make sure you see your kids and not other kids other all the time too. But like I said, and you got to love it. I love teaching I coaching. I said, if you don't love it, it's going to be a grind. It's going to be a job that you hate and you're going to start doing it for the wrong reasons. And like I said, when organizations call me and they want to be a part of the GBG family and then the guy starts and he just talks about, oh, I charge this. I make money doing this. This is how I do this. The conversation's kind of over for me.
No, I didn't mean it that way. I'm like, no, hey, I get it. Good luck to you in your organization. I said, the motivation, I said, money will come, you'll feed your family everything. If you offer a product that parents want and it is developing players the right way and doing it for the right reasons, that money thing as a separate thing for me, like I said, that's the main motivation. Like I said, it's definitely a motivator. You got to feed your family, but if that's the main one and that's how you approach it, you're going to get found out and people are going to get it. They're going to feel it and you're just not going to last. It's really hard to say in that way.
It's the same my recruiting world, I'd always talk about certain things, but we'd always talk about money last for the very reason you just said, I would want people to come play for my program or our program for every other reason. But money, not saying money is not important, but if you put those other things ahead, you'll make a great decision and all that other stuff follows.
So I 100% you bring that up too, is even when I was getting recruited and rec colleges and everything, and obviously if I played football, everybody gets a full ride. So that's why everybody wanted me on football. They could use money, but I wanted to go on a baseball scholarship that was going to be, Hey, I was academic, but football was going to be secondary. And so I think Tennessee didn't offer me a full ride and other schools were, and I felt bad. I was like, oh mom, they only offered me this percentage. And she goes, but I really like it here. I think I really like if I got hurt tomorrow, and this is something I teach kids too, is if you commit somewhere, if you got hurt tomorrow and you can never play baseball again, would you be happy at that school? If the answer is no, then that's probably not the right fit for you. I narrowed it down. It sounds extremely random, but it was like Harvard and Tennessee were my final two, which is not even close to way they are, but there's a bunch of reasons how I came to that conclusion. But Harvard, I wouldn't fine there. I'm a people person. I can get along kind of anywhere, but I'm from southern California, we don't do cold so well, and so hey, I'm from the cold and I don't do cold so well. Yeah.
And I said, would I have been happy there? Yes, I would've been totally fine. Obviously it's Harvard, it's a prestigious university. I would've done what I needed to do there. But I think if I got hurt tomorrow at a place like University of Tennessee, I would've been like, Hey, I'm in Knoxville, big football supporter, baseball sports thing. I really loved that. So that's kind of a weird reason, but that's what it is. Because ultimately if you want to be miserable for the next four years, if you do get hurt or anything else, would you be maybe. But I'm like, okay, let me limit that as much as I can. And so that's kind of how I looked at it. It wasn't about my mom thought, who caress what the scholarship money is? Is that where you want to go? Is that what she likes? She goes, that sentence right there showed me that it wasn't about the money that's the right fit for you
But how much has that model got turned upside down in the recruiting process now?
Oh, it's huge. It's totally opposite way. I know, and it's funny if people, oh, this guy got a full rise, I'm like, no, they didn't. They just didn't. Whether you think about it, that's not true. Math doesn't even make sense. And so it is just the perception and because of online and social media and everything else, it's so blown out of proportion that reality is not really being conveyed to some of these parents and these kids and these early commits that are never going to show up to that school or never going to play at that school. It's kind of gotten out of hand, but like I said, it's kind of like a nature of the beast. It's just something that's going to happen.
Well, I'll supplement your message to your parents. I've been a head coach for 25 years or so, and I think I've offered in that 25 year time, three full rides maybe. So this whole, you're right, this whole misconception or this idea that these full rides are out there and ironic again, we align really, really well because the school thing is, I say that number one, pick your school man and your people. So I love that crystal ball. So three years, five years, 10 years from now, where's Michael Garcia power? Where do you see him being and where do you personally, where do you see it on the baseball space?
I'm hoping still kind of doing what I do now. I mean, I hope that GBG keeps growing. I hope that I can get off the field a little bit less or a little bit more with the kids and spend some more time with the kids and then just put other people in our position. Like I said, don't think I'll never go away from doing this what I love doing. And I love helping kids develop and putting 'em in the right situation, sending 'em to the right showcases and camps. But definitely maybe not to the degree or I'm spending 70, 80 days in the road in travel baseball, maybe just a little bit less than that. But still, like I said, definitely love what I get to do. I love being on the field. I love watching our kids compete. I love watching our coaches compete. And like I said, I'm a people person, so I love being around the families at tournaments and after the games at the pools and the restaurants and stuff like that and getting to know them so that we can find the right fit for their personalities and everything for them to get into college. And like I said, teaching other people to keep doing that. But yeah, I mean ultimately you can only do this for so long with the grind, but to be a father to three kids, you got to be around a little bit more. So that's something I hope that I can slow down a little bit.
Sing to the choir, Right?
You sing to the choir for sure. So now just a little bit of shift to gears, just be one of the last and if there's stuff I want to cover. So you decide to be a part of the diamond allegiance, like your organization, you decide, I mean, it is being something bigger than yourself, and it is something like in life, hey, you want to be something bigger than yourself, but it's not like a selfish thing. It's like, man, you're with a bunch of people that have had a lot of success in this game. And it brings me back to my original thing, why I even hired Ricky and the original was like, okay, how can I help more kids and more people with my brand, right? With not my brand. At the time it was, I guess you want to call it a brand, it was just with our coaching or how can I expand it? And I'm like, I think with being part of the diamond allegiance is there's just going to be more opportunities for our players for obviously, obviously the other clubs that are involved in this. And I mean there's money saving, so we're just helping families in so many more ways, even though that's something that our program already does.
But I think that's once again, it's going to just help us. It's going to help us grow. It's going to help us expand, but be able to grow and expand because we're going to be able to help way more players than we already do. We already have a lot, but how do we do it more efficiently? How do we do it with the more ease of use for the players, families and our coaches? And like I said, the network of people that we're with that we were six of the biggest programs in the country, just our networks alone, how we can help each other. And then when other organizations start coming in, I think, and that list is growing daily. So just so you know.
Yeah, like I said, there's the opportunities that I think us joining forces as opposed to this just, yeah, we're always going to compete against each other, but it's a different type of competition when you're like, okay, we can still compete, but how are we going to make each other's organizations better grow it and then help more players? Ultimately, that's why I did it. I was like, okay, this could be value added to my program and to all of our families, and this kind of turns into a no-brainer for me.
Well, it's funny, it's kind like the theme of this thing has gone when I sit and talk to you guys and where I felt like initially, Hey man, these are going to be fun people to work with, great partners, and just doing this venture in this incredibly difficult but fun task of getting a mindset change. But I'm even more convinced now after talking to you today because you've been expounding on some of this stuff and we, dude, I'm telling you how I would approach the college and the same issues and we think a lot alike. So I know I speak on behalf of what we're doing on this side of it with diamond legions. Man, thrilled to have you a part of it. So I think we're just getting started. And the fun stuff, the fun stuff's ahead.
Yeah, same here, man. Happy to be a part of it. And like I said, it's been cool to be with you guys and learn from you guys and share stories and then obviously as things always evolving. So I'm pretty excited to see in that crystal ball too, what it's going to be holding for us in the short term and definitely in the long term. So I think we can, like I said, ultimately, like I said, you get a lot of these big time organizations doing the right things and sending the right messages. There's some things in this landscape that need to be changed, and I think collectively, like I said, the only time you're going to make a massive change in any type of world that you're in, it's got to be a large group of people that got to be bought in. And I said, what a way to do it with some of the bigger clubs and sending a lot of the same messages and the same outlook on how this game can be morphed into, I think it's a huge opportunity.