Well, Quinn, you and I, obviously, we go back a long, long way, and I know I don't want to sit here and act like I know your entire story, but I want to know your entire story. We're connected in a lot of levels, and before we start, I just want to say how much, honestly, that I've appreciated in the evolution of certainly your organization, but all the ties to Indiana, which was where I was born and bred. And so I'm excited to learn more about really just kind of the path to how you got to where you are right now inside baseball, outside of baseball. And we can do the deep dive on the baseball, but just curious about you sitting in that chair, in that office and the role that you're in right now in the Indiana Bulls. How'd you get here?
Well, first off before that, I want to would say appreciate your involvement in including us. Obviously our relationship does go way back, so definitely appreciate that and we're excited and to be part of the diamond allegiance, I guess my baseball started with my father and my family. My dad obviously was big into baseball. He coached high school at Blackford High School. That's where he started, and then he went over to IEPI and coached there when they still had a baseball program.
And you're being modest right now, your dad was a legend in the baseball scene in Indiana.
He had some talent, but Bruce Robbins, and they went to the state finals a couple years, got beat by Don Mattingly, but I guess that's what it kind of started the whole thing. So I was one years old, one years old when that started or when they were in the state championship game. And then after he was done where he went to IUPI and then he was done. I was just getting started, I guess, in the little league and whatnot. Then just fast forward a few years later, I was 13 at the time the Indiana Bulls were just starting. It was the first team. Dave Taylor was the founder. Very well, Dave. Dave was. He's kind of the brains behind the whole thing and how we got started. But I got asked to be on the 13 year old team at the time, played for Dave and Mike Muy.
And when would this have been? About what timeframe?
1992.
1992?
Yep. Yep. So that was our first year. So this year is actually our 30th anniversary year. So the coaches I had was Mike Money, Dave Money, Bob Stevens, and it's kind of a cool story. Bob Stevens, his son now, John Stevens, I played with his son Bobby, but his son, John Stevens is a coach in our organization in one of our 10 U teams. So it's kind of three generations. You got his dad, Johnny himself, who's coaching, and then his son, which is cool. Then Mike and Dave Money, they've been with the Bulls from the start coaching and board members and been a big part of the success of the Bulls. So it's kind of cool that my first coaches and experience were big time bulls guys, always been Bulls guys, and then I being involved in the first year, and then my dad started coaching me in 2000 or when I was 15. So in 19, I guess I'd be 94 took over Bob Stevens.
Okay. So dad coached you, so you got to enlighten me on the Father-son coaching player relationship. How was that?
No, no, it was good. I mean, he was hard on me, just like I'm probably hard on his kids, but funny story, my first year playing with the Bulls, I didn't hit that much. I was more of a, I wasn't a great hitter. Well, one of the games he did let me hit, I struck out for the second time that game, and I'm going back to the dugout and he is just ripping my tail just all over me. So I go to first base, I throw the pre inning ground balls to the infielders, and I'm fired up. I take the ball and I throw it as hard as I can into the dugout at my dad, him.
Did I hear that correctly? Yeah. Your dad.
Yeah, my dad, yep. Missed him and hit somebody else and hit dug out. And as I should have, I got kicked. Dad took me out of the game and kicked me out of the dugout and told me to get out of there. Well, anyway, so yes, to your question, it was fine playing for my dad. I mean, my six year old summer, I only had seven at bats and much to the dismay of my mom, but I was a PO and I mean, there were much better hitters than me, but I will say I hit 3 75 as a senior in high school and had two home runs and was our four hole hitter.
And you probably didn't bring that up in your everyday situation with the bull. You probably never mentioned that at all.
No, no, no. So anyways, I was a better athlete than maybe my dad gave me credit for, but no, pitchers are athletes, right?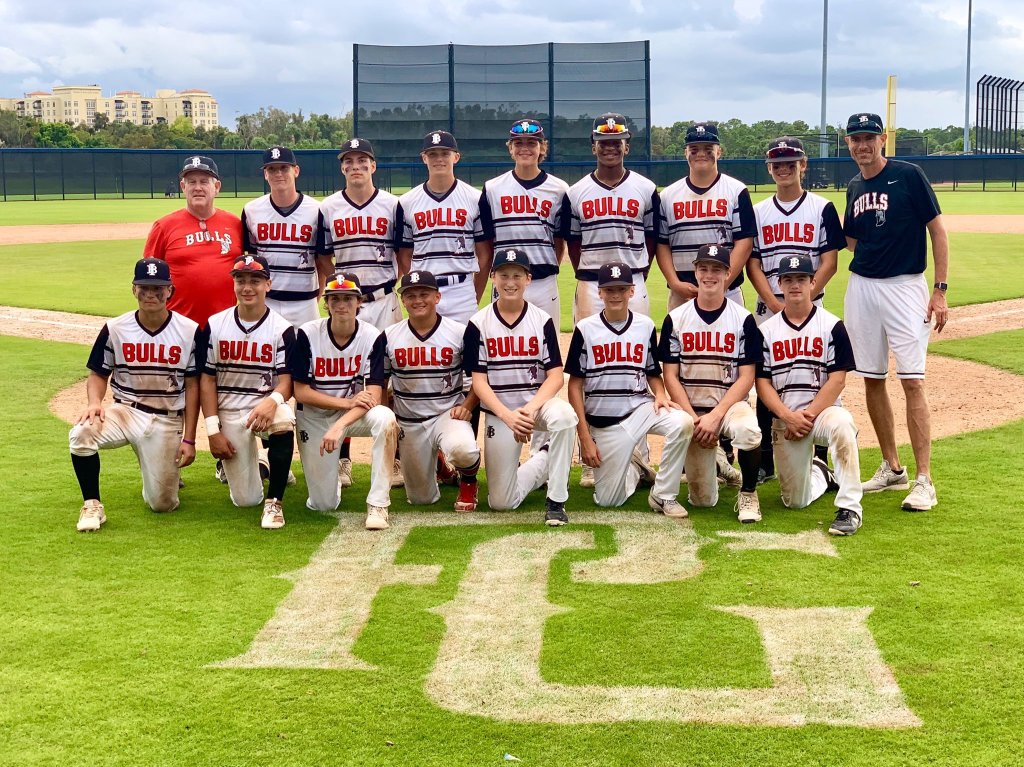 They better be.
Yeah. So anyways, I played baseball then I guess at a somewhat high level when we were just starting, but we were the only show in town I remember, yeah, when we did that. And then I also played basketball, so I went to South Alabama for basketball and then played baseball on the side, I guess, if you will. After a year, I decided basketball wasn't my thing, and I stayed playing baseball down there. So I've redshirted in baseball my freshman year, played two years for Coach Kittrell and Ronnie Powell. Awesome guys. I actually just shared an email back and forth with Coach Kittrell, probably one of my favorite coaches of all time, even though I ended up leaving and transferred to Indiana.
He was genuine. He cared about the kids. I mean, he was hard on us, but I've had coaches that where I wasn't a big part of the team and the coaches made me feel like that too. And I wasn't a huge part of that team. I was our seventh or eighth arm at best, probably. And he treated me like everybody else, treated me with respect, treated everybody with respect and genuinely cared about our academics, would get involved in academics. And I played basketball, so he would come over to our dorm area, there was a basketball hoop, and he'd be like, all right, we're playing one-on-one today. He just took a genuine interest in life outside of baseball.
That's a person. Yeah.
Yeah, That's great. And so anyways, after there for two years, I realized, and that was a really good program and a lot of people didn't realize how good a program that was. We were two years in a row, one game away from Omaha, we lost to the first year we were at the LSU Regional and lost two LSU. We won the winners bracket, and then LSU came back and kicked our tail twice and then went on to win the World Series. They lost a game and then came back and beat us twice. And then the next year we're in the Clemson Regional. It was Clemson, VCU and USC. We beat Clemson in a 15. Any game, it was three to two was the final score. So that was the winner of the winner's bracket. And then USC ended up coming out of that USC beat us four, three and three two, and then went on to the World Series and ended up winning the World Series.
So two years in a row, we lost the eventual national champion, and when they had to come back and beat us twice, which they both did, but then I ended up leaving and going to Indiana University. And it was mostly because I knew I was not going to play professionally. I mean, everybody thought when I went to college, I was throwing low eighties six, seven, good frame. Oh, he's going to be throwing low 90 someday. And that's kind of the projection that people saw me on and Vision had the vision of me, and it just wasn't there. So I pitched in the summer and Scott gans ended up recruiting me to iu, which love him to this day. He's doing a great job at the University of Cincinnati.
Actually, we just one of my favorite people on the planet.
Oh, awesome. Genuine. And so he recruited me there, and I played two years for Coach Morgan. I love Coach Morgan. He was hard on the kids, but Coach Kittrell, he treated me with the respect. And once you get through the program with Coach Morgan, he'll take care of you. He'll help you out in whatever you need. But he was hard. He was hard on us. Again, I wasn't, wasn't a big focal point of their rotation or anything like that. My senior year, I did close a few games, but we were last in the Big 10 both years. And I'll tell you, we had a great time doing it though. The one time, maybe I'm saying too much, but the one time I didn't travel with the team happened to be little Five, and I went and checked the travel list. And when I was not on that travel list, I will say, Hey, it's all right. I was going to have a good time.
Well, those that are listening and watching this, if they don't know what little five is, I encourage you to go Google it. And so as you know, coached in Indiana, my perspective with the Little five was if we were in town during little five, we made sure to get host families to get you guys off campus so you could focus on baseball. So yeah, I think that was the one trip that everybody wanted to be left off of.
Yes, Was little five Weekend. Yeah, no, I was all right with it that weekend. But yeah, and I finished at Indiana, had awesome experiences at South Alabama and Indiana, and then I kind of took a year off of baseball 23 at the time, living in Indianapolis and enjoying Broad Ripple and whatnot. And then my dad asked me to coach, so this would've been in 2003. He wanted me to coach, and it was the best year of coaching, maybe my favorite year ever. I got the chance to coach with my two brothers and my dad and my dad had cancer and ended up passing away the next year. And then my brother, my oldest brother, had epilepsy and ended up passing away in that off season as well. So for my brother, Jared and I, it was like looking back at it, and we didn't know at the time, but that summer means the world to us. And that got me involved with the Bulls, and my dad was so with Bulls. And what I would say is Dave Taylor started the Bulls. My dad built the Bulls, he went out and recruited the state, got the best players to come to the Bulls. And again, we were the only show in town at the time.
Well, I remember those days. Well, because I was Miami, I had numerous conversations with your father and how instrumental he was, and I knew that if I picked up the phone, I could call him and he would give the download on and he would have the best players. And back to that mindset of the toughness. And so when I was saying that earlier about you being modest and your father being a legend in the game, I mean, as you said, I mean Dave and his role, and I remember it very well, but yeah, your dad built that thing, and we'll get to it here in a second, but to what it is now, it's a fond memory for me too.
It really Is. And so I've coached ever since then, so I guess almost 20 years now that I've coached in the Bulls organization and
Seeing the gray and the beard.
Yeah, yeah, it's, yeah, it's aged me a little bit. But no, it's been awesome. And now it's become, I started to have a family, and at first, so my oldest son's Easton, and I was coaching and traveling a lot, and that was hard for, I would say my wife in the early years. But then now it's part of our family that you can't, I don't know. My wife loves it. My kids love it. My two oldest are in the organization playing. But as a father, my best years are when Easton my oldest, and then Camden, my middle son, traveled with me. The kids were awesome to them.
So Dan held my brother was the head coach for a while, and then Dan held took over. But Gary Sylvester, who he was kind of the other coach that was with me the whole time, and he would help take care of my kids on the road. And I enjoyed working with the pitchers, but I enjoyed the most working with the kids and helping them find the right place at the next level. So I loved working with the college coaches. And one thing I learned from my dad that always be honest, I think don't oversell a kid. And I've always tried not to oversell a kid. And that's also the communication with the kid and finding what's right for the kid.
I would say I not needed, we wanted every coach when we called, when the Indiana Bulls called the college coach, they knew, all right, we need to take a look at this kid. And back then there wasn't the scouting services I started and it was just kind of relying on, and there were coaches that would take kids sight unseen, probably more so in my dad's years of doing this than what I was doing. But that happened, and I think that was part of the tradition and trust that the bulls built over time. And if you went to a tournament, whether it was the NABF championship at the time or what, what a perfect game is Now, if you went to a tournament, I think, and you would know this more than anybody, but I think college has made sure they went out and saw, watched some of our teams.
Well, that's what I was going to me with my role for 30 years in the industry has been on the other side of it, of receiving the players and making the phone calls and doing the due diligence. And that is one thing I could say for sure. And you hit it like that trust factor that's built up with particular organizations around the country, and particularly in the Midwest. For me then, yeah, I knew if I picked up the phone and a, that I'm talking to somebody from the Indiana Bulls that they were going to have a good foundation because of how that thing was built. But that, yeah, you were going to get honesty on that player. As you know, when that thing, if you make a mistake on that, particularly with a college coach on the first part of it, it's hard to get that back for them to believe you in the future. And yeah, it's funny when I just think back to how this thing has grown and the whole evolution for you and being the son of a father who played, and then now that you get to experience that piece, passing that on to your kids. So it'd be interesting, we might just be sitting here 15 years from now, 20 years from now, are the boys going to be carrying on the Indiana Bulls? I guess that would be the question.
Yeah. Yep. No, I would not be surprised if my oldest son, Easton, was somebody who wanted to really get involved in it. And he's a coach as a player. He got some proud moments as a father to see he looking the dugout at his high school coach, who was my brother, and the other team has runners at second and third and swung out in the sixth inning. And you don't want that run to score, that run can't score. So he looks at my brother and he's like, oh yeah, come in. So my oldest has those instincts.
Yeah, thinking, well, this is, so you said it earlier, and again, I don't profess to be the expert on travel baseball, and I'm having a blast learning something every day. You said earlier the 30 year anniversary of the Bulls. And so what I go back to the knowledge of that I'm obtaining now seeing a lot of new organizations and where they are and talking to organizational heads and their growth and maturation of their process of growing their particular organization. So I guess my question is how do you think you guys have done it for 30 years and you're still a major player in the travel ball space? I think if you say the name Indiana Bulls to people around the country, at least the action reaction I get is, oh yeah, those guys do it. Right. So what's been the secret sauce, do you think the Bulls to not only just exist for 30 years, but be a leader for 30 years?
Well, I think it starts with our board of directors. So we're a nonprofit, we're not like a lot of the other organizations, which I think is an advantage. But our board of directors are very involved, all volunteer their time right now. We have a 26, 26 members, and they all have their different roles. And it's been that way for a long time. And being nonprofit, I think you look at everybody involved, they're in it just for baseball. They're not in it. It's not a business to them. I mean, many years, I can say the board members, a lot of 'em have given their own money to the bulls. We had many years where we were down financially, it was like, okay, how do we do this? And a board member just says, all right, here's a $10,000 check. Alright, let's go. Alright, now we're onto another year and we're doing, I would say a lot better. We're not in those situations now, but yeah, the people that have been involved and volunteering their time, and I look at the, there's families like you look at the Mondays who I mentioned earlier, the Mercers, Jeff Mercer and his son, his son who's now the coach at Indiana. You got families like that involved that have, I guess put us where we are now.
And it's Interesting. Well, it's interesting you say, actually, when you were talking earlier, I wrote down your model of which you do it. And again, I'm learning every day in this space, but with the board members, it is different from a lot of organizations.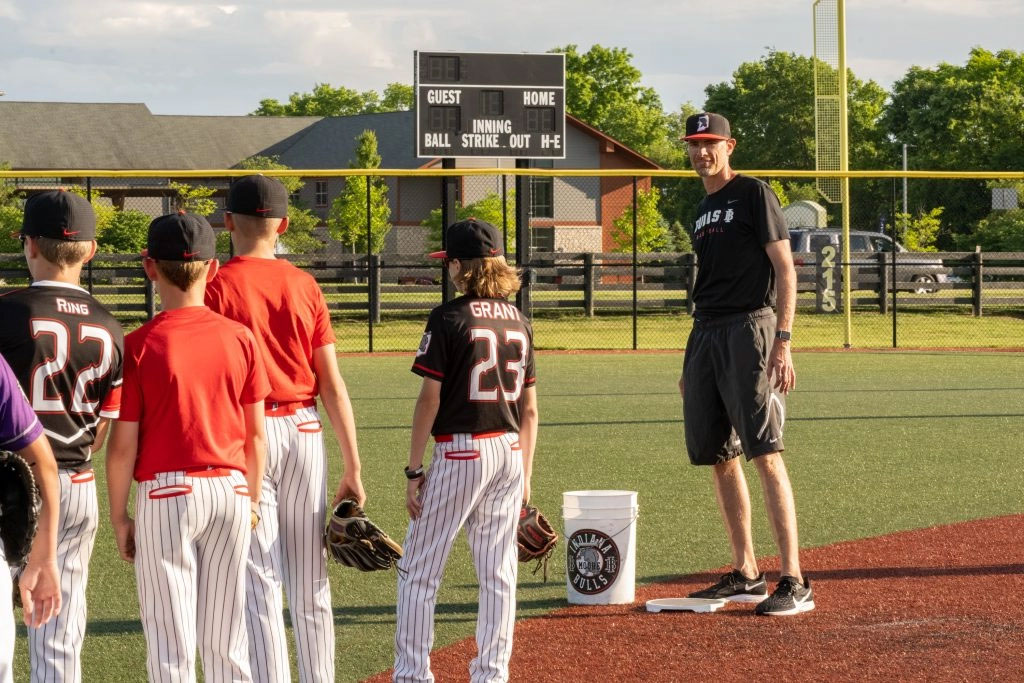 How many others do you say model like that? What's that now? I just noticed. Yeah, I think it is very different. I mean, how many, are there a lot of clubs, travel organizations that operated?
No, I think there was for a while, but I think most of them now are, they have a facility, they train their own as well as others. And to me that's a dangerous model because now you got somebody with a, I would say a biased towards a kid because they train the kid and there are plenty of 'em that do this. The majority, the top organizations, the majority of 'em do it this way and keep it separate. But as you're starting an organization, that's a tough battle because you've got somebody paying you money at your facility to train them and then you say, alright, sorry, but you're not part of our organization from a team standpoint. And I think that can get in the way of building an organization, if you will. Again, I mean some of the best organizations in the country are built that way and whatnot, but that's not the model we have and it's the model we have is how it suggests anybody doing it. I think there's always the way we do it, nobody's doing it for the money, nobody's doing it for their own personal agenda. The people that are involved are doing it for the kids. And I would say to give back to the game, I know that's how I am. And everybody that we put, I mean our board now is, and I've been the president now for I guess three years.
I think everybody on that board, like I said, they have their role, but they also are doing it for the kids.
Yeah, I've coached some of your board members too.
You have?
Well, no, and I think the beauty of what you just said to me is, and it's going to even lead to my next question, is that if you're someone who's seeking a travel ball experience, there's a wide variety of experiences and we're all human beings and things are different for us. And that what you just described, the difference could be appealing to one family and kid and maybe not to another. And I think that's what makes this unique, the travel ball industry unique and competitive all at the same time. So here's my question. Maybe an advice thing to a family that's out there that they're sitting there and they're playing travel ball, because I would get this question all the time, coach, do I need to do travel ball? Do I need to do whatever? What would you say, what are the benefits or maybe not benefits to that family that's wondering, okay, what can I get out of travel baseball? I would love to hear in your words, what can people expect to get out of travel?
Yeah, I mean as long as you're being asked by an organization that to me is in it for the right reasons and that's about the kid and not about the money or anything else. I would say one, the coaching, the genuine interest of the coaching, and that's how I feel like we develop is our coaching. But then also the competition you're playing, the resources you have for the next level and the connections that you have at the next level. I think the kids that don't play travel ball or they miss out on the connections to the next level. I think that's one. And then obviously the competition. I mean, we're playing against the best competition around, but we're also, because of our history and who we are, we face the best arms. We get everybody's best shot. And I don't think you can replicate that in any way with any other organization. I mean, I'm talking about in the Midwest, there's other organizations, but I'm just saying you can't replicate what you're getting from the other team. You can't replicate the tournaments we go to. You can't replicate the stage that we put you on to be seen at the next level. And to me, that's why you played.
You still feel it like when you guys from the late nineties or whatever, when you started to build your brand to the Indiana Bulls. So you still feel that when you walk in a park, the tournament, no matter where it is, people still, oh, without question
Yeah, without question. We've grown, we've grown back in 2012, we decided to not just be a one team per age group. And so we started having multiple teams per age group. And then we also around that same time went down to eight U. So we're eight through 17. But in that time it's not just, we have some teams that is predominantly D one. And then we have other teams that I would say are predominantly D two, D three junior college type kids. And those connections have grown, not just from when I started doing it, 95% of our kids were division one and now it's less than that. But it's not because we don't have that many D one. We actually have a lot more division one guys than we had back then with the more teams. But we now have, I would say, more connections to not just division one. And so now we have teams that we're helping more kids, and that's what it's all about. It's again, providing a platform at the older ages for the kids to get to the next level. And our model kind of changes where at the younger ages, I would say we're a hundred percent about development. It's not about women. It's not our talent and our kids. We're going to win plenty, but we try to take, I could care less if we won a championship. Do you remember if you won a championship when you were nine years old?
I can't say that I do Quinn.
I say that all the time. Actually. I put it in way worse context than that. I mean, so your point is very valid.
So I mean obviously the kids love it. The parents enjoy when you're winning and winnings that's more fun for everybody. But at the younger ages it's about development and even at the older ages, there's a development component to it, but it's more about providing the kids a stage to be seen at the next level. And the tournaments we go to and the competition we face, it's not just our kids attract the next level coaches when that arm is throwing against us for the other team that brings other people to see our kids. And so that's another element too, I guess. And I don't know if I answered your question on that.
No, totally. And so kind of along those lines and just thinking of the evolution of not just the Bulls and where they've become the Indiana Bulls as an organization, but also you as yourself. And I always think these questions are kind of interesting and now I get to flip the tables because I'm interviewing now I get to ask you the question, but if you can go back to that when Moore back when he was starting out his career, and whether it be personally, I'll say this though on the travel ball, this thing has evolved I think in the last X amount of years. So now knowing where you are at this point in the stage of your life and your career and your own kids and everything that you've seen, if you could go back to that young dude, that young Quinn Moore that's starting out in this profession, because there's going to be some young coaches that listen to this and young, maybe owners or guys that want to start their own travel ball clubs. But what would you tell everything that you've learned in the industry over that time and in light? What would you tell that young Quin Moore that started out with his dad way back when? And the one that I'm looking at sitting in front of me now?
Well, just from a personal standpoint, and this is NFL draft just happened, right? And so you look at, it was like 80% of the kid of the players drafted were multi-sport athletes. And I gave up tennis and my freshman year, but I also probably could have played football. And you're looking at me, I'm six seven, they would snapped you in a half. Whatcha talking about?
Yeah, well if I was a quarterback, I think we could have won a state championship back in high school and don't mean that anyway. But I would just tell kids, you don't need to specialize. And that's one thing I think it helped me that I played basketball and baseball, but I wish I would've played the third sport in the fall and I think that would've helped me. So we encourage it. We've had plenty of multi-sport athletes. I've gone, Clayton Richard was one. He was Mr. Baseball and football and baseball and he missed certain weekends with us. He was the best arm we had, but he missed certain weekends with us to go do a football camp or whatever he would do. And we had Zach Novak, first off, Clayton, went on to Michigan, went there on a court, ended up playing baseball and had a long career in the big leagues.
And then we had a kid named Zach Novak who was from Chesterton, Indiana, but he was a basketball baseball player and basketball wasn't working out for him as much as he thought it would at the time when he decided to play for the Bulls. And so he was being recruited, he had offers small division one offers and basketball and he had mid-major I would say to major offers in baseball. And then he ended up getting a big offer from Michigan for basketball and had a great career there. But anyways, for me personally, and any advice I would give somebody is just because you're playing for a top organization or whatever, make sure you play the other sports.
Isn't it funny that you say that if you were to divide up our world, and I'm talking about baseball world and not our current state, but if you were talking about the baseball world a few years ago, you would say that you and I were coming from two different worlds. You're coming from the supply piece. I'm on the receiving. We would say the same thing. So I love your comment about the multi-sport because we would say it, I'm hearing you say it as one of the most successful travel ball organizations out there, but there seems to be this mindset or this, I don't know what you want to call it, this belief that you have to be a singular. So yeah, I think that would be, and this is why I'm so thrilled, and this is a great transition. We are going to talk a little bit about the diamond allegiance. That's one of the big things for us is being able to partner with people who think and are open to. So I love your comments on that. And again, I don't want to get too heavy in this, but I guess we've now reconnected in our professional lives through the diamond allegiance, and I have my reasons why I'm doing it. I guess I would love to hear from maybe a personal standpoint of what you see the value, if any in it. And then from an organization, I think that'd be very, very interesting
To hear where there's, I would say three reasons. First and foremost and easily, the biggest reason why we do it is we think there's opportunity for our kids from a development standpoint, from a resource standpoint for their families, from a financial standpoint, for the families. I mean that's far and away what we envision as resources, the college coaches involved that are legends yourself and college baseball. And just the knowledge that can be given to our families and our athletes is huge. And you can't replicate that anywhere. They're going to have access to an app that can develop them in other ways, not just whoever they go to for instruction or whatnot. So you have that component of it. And then you also have, to me, create a competitive advantage when we're out there recruiting kids.
This is something we have that not everybody else has that we've invested in and feel like it's good for our kids. So I mean, it's a selling point for as we're out there saying, Hey, we're a part of this. This is who we haven't involved, backing what we had to offer here. So you have that. And then also we're looking to do things from, this is all for the kids. We're looking to do things to enhance the experience of our players, but what we're looking to do costs money and we're going to have to spend, it's not just small change, it's significant dollars to provide certain things to our kids that we're wanting to do. And this could provide an avenue for us to get there. So between the three things, I mean that's the three reasons why. I mean, Period.
But first of all, I mean all those things that I mentioned are all about the kid. It's all for the kid. And then when you and Sandy first talked to us, Sandy, and you made it clear it was about the kid, it wasn't for anybody else. It wasn't this thing to make money on or anything like that. It was to help the kid. Sandy tells a story of a few kids that he coached and they needed help and he provided that help. And then the one kid that showed up at his doorstep and thanked him because he wouldn't have received the opportunity and the chance he had in baseball and in life really. So that's what sold us at the beginning and whatnot. So those are the things, and that's what we hope. And we've, I've had kids afterwards definitely appreciate the things that we did for 'em.
One thing that was pretty cool, and this kind of goes back to I think Sandy's model with his organization at a different level. So the major league baseball, they have the players game every weekend they have a player series, or every year there's one weekend where they have a player series. And Tucker, you wore a jersey with the reds and you could put on the sleeve an appreciation for how you got there. And Tucker put Indiana Bulls, honestly. And yeah, that just, that's the kind of stuff you want to hear about. I have one guy that's working for me now. I'm in sporting goods. We sell to high schools, colleges, travel teams, but I have a guy working for me now, Alex Meyer, who was a, could have been a first rounder in high school, the whole, he got offered first round money, turned it down, went to Kentucky, was an All-American and all SEC pitcher at Kentucky ended up being a, I remember, I remember him Well, when you're rumming it in right now, I recruited him and didn't get him. I remember him well, yeah, yeah. And he ended up getting drafted in the first round, goes on and plays a year or two in the big leagues with the angels, gets hurt, tries to come back from shoulder from a shoulder injury, realizes it's not going to happen for him, calls me up and is like, Hey man, I'm done. Is there anything out there you know that I can do? And we had a perfect opportunity for him and the fact that he called and asked for my advice on what's out there tells you that I had a part in his life and he respected me and to call. And now he's a sales rep for me and doing a phenomenal job. And I think he loves what he's doing.
It's hard for, well, for people who don't, we get so wrapped up in the baseball piece that you do forget because what you said, I mean that's truly at the core of, I think why we do this is to help kids. And when you get that random call years later or whatever on life advice or professional advice or marriage, whatever, it could be that, yeah, you feel good about that. And I would just say this to you and your organization, the fact that you've done it for 30 years, I would say those calls are going to continue to come and keep on coming because you've made a significant impact, not just in baseball, but from my observation, somebody who's, so I guess this is maybe the concluding thing. I know you're a busy man, I want to get back to it, but you got to keep selling those uniform.
Yeah, that's right.
So I always like this one, the crystal ball question. So you've seen a lot, you've seen it as a player, you've seen it as a coach, you've seen it as an owner and heavily involved in travel ball space. If we're looking in the crystal ball, where do you see travel ball in five years, 10 years? And I guess I'll dovetail that, and then where do you see you in that five
To 10 years? No, I mean that's a really good question to me, and I'll kind of compare it to the industry that I work in. I worked with a company called Lids, team Sports. This was outside, you have Lids retail, and then they had a team division and we were like the Coke Pepsi with who I work for now, BSN Sports. And what has happened in that industry I think is very similar to what's going to happen in the travel ball industry is Coke and Pepsi, which was lids, team Sports and BSN are gobbling up everybody and they are now working for BSN Sports. I mean, nobody is at the level we are, but the fact that you have three or four giants in that industry, that I think is where travel ball is going to go. Not to completely that extent where there's only three or four, but the major organizations are going to take over more than ever. I believe that and hopefully at some point, because the one thing, I say this a lot, What would be the why behind that? Why that?
Well, I think the resources and possibly the coaching. I mean, I think there's good coaches everywhere and no matter what team you're on, but I do think the resources they have to coaching resources, they have to development the resources they have to colleges and the next level. I don't think the small travel teams can compete with that. I don't. And typically, I mean, it's not cheap to do travel ball.
We know that.
And that's one thing that's awesome with Diamond Allegiance that I would say as people get involved, they don't realize, I mean, there was a fine young athlete that we have that Diamond Allegiance provided a scholarship for, and you don't get that anywhere else. So provided an opportunity for a kid that travel ball is expensive and they might not otherwise been able to do that. So it's something we're very appreciative of. But yeah, I think with those smaller teams and going to these tournaments that I, these tournaments are about making money and they're not going to have these tournaments and they're great tournaments, but when you add up all the tournaments, if you want to go to the best tournaments and you want to play against the best competition, and when you're recruiting, you want to have the nicest uniforms and you got to pay your coaches to get the best coaches, that's not cheap.
That is not cheap. So I think unfortunately it's going to drive some of the smaller organizations either partner with the bigger organizations or not be able to do it. And that is unfortunate. I often say this, and obviously I'm in raft and travel ball, I have been for 30 years, but I sometimes wish it would go back to Little League and the kids just play Little League, then they play junior high, play Legion Ball or whatever and then play high school. But it's never going to go back there. But sometimes I feel that that was the most pure baseball ever, but it's not going to go there. So to your question though, that's where I see it going. Me involved, I'm coaching my 13 year old, 15 and up. We don't allow bad coaches. So when my oldest got to 15, he coached by somebody else, and that's probably the best couple years of baseball. He's had not being coached by dad, but we actually talk when he comes home, Right? Yeah. I'm not in the car critiquing everything that just happened in that game and doesn't, not only with him, with the whole team, and I'm sure he'd rather, I don't know, get back to go play basketball in the backyard or go play video games or whatever he would want to do. But my 13 year old now I'm coaching him and I'll coach him for another year and then let him go coach somewhere else. But then when that's done, hopefully my younger one gets involved in baseball and I'll go spend a lot of time with him.
But eventually I want to coach one of the older teams again and get back to doing that. I'll still be, if I'm not the president, when you're the president, all it means is more work. That's it. But if the board will take me and have me, I'll always be part of the board. I mean, shoot, bulls are so much a part of my life now and my family's life that I don't see that changing. But I would like to coach at the older ages. But I would do that. Like I said, after my kid goes through New Blood, I would love to do it. There's a lot of guys I would love to coach with and I just enjoy it so much. The hardest part for me in this whole thing is there are so many organizations, so it's harder than ever, which isn't a bad thing, but it's harder than ever than recruit. And when I lose sleep at night when a kid turns us down a place somewhere else, when I know that we are the best option for that kid, you probably experienced that in eExactly what you're saying.
Yeah. But anyways, yeah, I want to get back into the older ages, help the kids get to the next level and make those connections. And I love the connections with the colleges. I love, I love it. It's funny though, I go to the park now after being with the youth so much, and I barely know any of the coaches. I know the head coaches because what happened is all the guys that were out there busting their tail recruiting, and that's what the head coaches aren't, but the head coaches just aren't on the road or you don't see 'em much. But when I see 'em, that's who I know. That's the connections I had because all the guys that the guys worked their way up and now they're doing their thing, being the head coaches. But I hope someday we got a few young coaches, Michael Orley, who you know well, and Justin Parker, Jared Broughton, and we have others. But those three just come to mind at major colleges. I hope someday in working with them, at being the head coach at some major university.
And we can lean on, I know one we can lean on a little bit. Yep. No, Michael Michael's awesome. And Chris, this is kind of cool. Chris Fedder is the major league pitching coach for the Detroit Tigers and his catcher's, Tucker Barnhart. So there was a picture on Instagram of those two together walking off the field. And I'm like, that is cool. That is cool. Yeah. Yeah.
Well, I'll say this, and I mean this, I, we've known each other and when we were looking and we're building out the allegiance, I mean it was because of how you guys do it. It was a partnership that I can tell you we certainly wanted. And even back to the personal piece of this, I knew that it was a good decision at the time, but even in the brief time, we're talking here and diving more, certainly never been at the depths of this. It only solidifies. And I know you're the face of the Indiana Bulls or one of the faces of Indiana Bulls, but I can't tell you how honored, honestly, how honored we are to be able to lock arms with an organization like you and the people you have involved. Because you said it earlier, there's a path that maybe this thing is headed in travel ball, but if we can line up and lock arms with like-minded people, I think we can really make a dent in this. And so, like I said, while I knew it was a good decision, this conversation today only validated it even more from my perspective. So I can't thank you enough, one for your time today, but also the faith and confidence to join this mission of what we're all trying to do in space and make the game better.
I mean, from our end, yeah, we appreciate you thinking of us. There's a lot of great organizations and we're fortunate enough to be in this Diamond Allegiance with other great organizations. You got, in my opinion, six to start this thing, six of the best organizations and for all of us to share things, share our strengths, lean on each other for, hey, how can we get better in this regard? And so I appreciate you thinking of us and we're looking for to be, for this thing, to be a big part of our future and help us get to the next level. We're here now. This is going to help us get there. So we appreciate it and appreciate you thinking of us. And like you said, with our long-term relationship, you've provided us with an opportunity that we can't, we're forever thankful for. So we appreciate it.