Let's just jump right into it. First question, how'd you fall in love with the game of baseball?
Well, young age playing, of course. I think that's where everybody falls in love young boy playing all the way through high school, a little bit at the college level and had some guys that really made some difference in my life and at a young level, and that's what started my love for the game.
Well, I'd love to hear, obviously we are going to get into your program and how it started and you as a coach and all that good stuff. But just like you, I had some people as a young ball player who really made an impression on me. My mom always called them my baseball dads. I had a couple of 'em. So let's give some credit where credit's due. Tell me some stories about some of the guys that had a big influence on your life.
Yeah. When I was young, I lived in Greenville, South Carolina. Played for a team called Southside Tigers and had a gentleman really took me under his wing, his name is Jerry Page, and took me under his wing, did a lot of baseball developmental stuff with me to make me a better player. But during that time he also taught me how to be a better person. And I think that was huge in my life for just what we try to instill now with what we do in our program. Baseball's good. Obviously we have good baseball teams, but just taken from that at a young age, what he did for me is what we try to instill in our program and you never know, we might be touching that a young man in the same type way. So he kind of was instrumental in the person I am today and I owe that all to him.
That's great. So transition here and Panthers baseball club is kind of a new word. I think a lot of people that are in the know and have followed travel baseball for a long time probably know a little bit better as South Charlotte Panthers. So if you wouldn't mind telling me the story about how the program started, when it started and who was behind it, that'd be great.
Yeah, sure. Yeah, back in the nineties, Don Hutchins started South Charlotte Panthers and Don started it just basically, it wasn't supposed to get as big as it has now. He had a son that was playing in the area, he wanted to help develop and be involved as most dads do when their kids are young. So he started the Panthers and it was called Pineville Panthers and it was out of that Pineville area in the Charlotte, North Carolina. So Don developed that and when his son graduated, he said, we've had some pretty good players on this team. So they wanted to keep it going. And it's just year after year kind of got bigger gradually, and now it's turned into South Charlotte Panthers slash Panthers Baseball Club. We still carry the South Charlotte Panthers. We will never try to get rid of that. I mean, that's our heritage. That's who we are. We like that. We just, for our younger teams, it's under count of Panthers baseball club, but our older teams will always carry that South Charlotte Panthers, we're proud of that. So we're not trying to get rid of that name in any way.
Yeah, you should be proud of it. Pretty darn good history. So if you could use one word to describe your program's identity, what would it be? And then how do you try to bear that out on a daily basis?
Family. That's why that would be the one word. We're pretty big on that. Relationships are huge for us with what we do. It's not all about baseball. We are fortunate that we have good baseball players, but just the family atmosphere that we create with our teams, you never know. It's kind of the scenario. Always think back through our first conversation we had today was the guy Jerry Page that made a difference in my life. You never know. You might be touching a person, a young man in a different way. So the family word for us is big. Every time we break the huddle for South Charlotte, that's what we say. It's not Panthers, it's family. And so it's big in our program.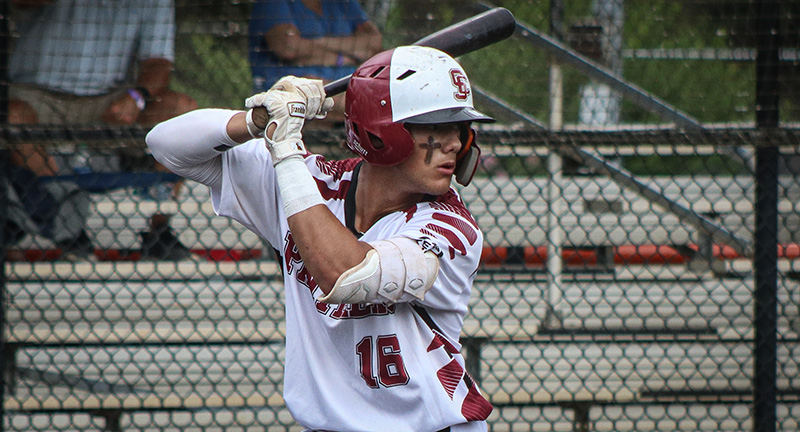 Yeah, absolutely. And I know that someone who's coached against your program and has obviously gotten to know you and your staff better over the last several months, that couldn't be more true. So thank you. I a hundred percent agree with that. So we talk about family and obviously to get a program to the stature that yours is at every year, one of the top teams in the country, at every age division, you have to have good people, right? So tell me a little bit about some key people in your program, coaches, staff, and the roles that they serve with you guys.
Sure. Well first we'll just start with Don Don's still around, even though I run the Panthers now, Don's still around. You are not going to replace his wisdom that he's had throughout the years. I mean Don and we still talk with him on a fairly regular basis and he offers advice, but he's still a key player for us. We have our longest tenured coach is a gentleman named Mc Thompson, and he's been with the Panthers for 15 years. That's four years longer than I've been with the Panthers. And then we have Van Hurley who was our operations manager right now. He does a lot of our behind the scenes work with emails and stuff like that, team coordination, zoom calls. And then we have Trevor, my son, who is our youth director and our recruiting coordinator. He does a lot of the younger kids stuff and helps us find talent that we want to develop as a panther.
So you said you've been doing this for how long?
I've been with the Panthers for 11 years.
Okay. So lots changed over 11 years in the landscape of travel baseball. What's one thing that you've learned over the last 11 years that if you could go back 11 years and tell yourself, what would that be?
That's a good question, Matt. I would say for the Panthers, one thing that as the baseball industry expands, and when we first started there was 2000 travel teams. Now there's 23,000 travel teams. We want to make sure we continue to represent our brand in the right way. It's important that we own the field, off the field, we represent our brand and also we want to make sure we're always putting out competitive teams. We don't want to have teams just to have teams. We want our teams to be competitive. When people come to play for the Panthers, they're coming to help get their kids better. And along that way, we hope we can instill some good values in them, make 'em better young men. But we understand why people come to the Panthers and that's to give their kids a chance to play college baseball. And so we want to make sure we're putting good products on the field at every age class where these kids actually have a chance to go play college baseball.
Absolutely. So I'm a parent and I'm looking around and like you said, 2000 to whatever, 25,000 teams out there. And I'm doing my research and I stumble across Panthers baseball club and I give you a call and I say, what makes you guys different? Why should I come play for you? What do you tell me?
Well, what I tell you is we're going to develop you as a player. We do have practices still. We still we're big on developing our players. I think one of the things that we try to do as well is we want to make sure we hiring. We have quality coaches in place. All of our coaches are paid coaches, so we want to make sure we got quality coaches in place. And I interview every single coach that we have and it's an intense interview of, Hey, give me your baseball knowledge where you played at. Just because you played somewhere, whether it's college level or high level, don't mean you're a good coach to me. There's other things to coaching besides that, but I really take the time to interview them guys. I want to know what's in their mind. I want to know what their vision is, their vision's got to match our vision.
And if that does, then I think that's a good mix right away and helping develop our players. Also, what I would tell you is we're going to give your son more than baseball. We're going to make him a better young man when he comes out of here. We're big on accountability, responsibility for our players, communication in today's age, players want to communicate through Snapchat or something like that. We communicate with them on a regular basis where we make sure they're relaying that to their parents. One of the funniest things is when a parent shows up and goes, well, I didn't know anything about this. And we go, well, you should have talked to Johnny. Johnny knows this for two weeks. So it really makes them accountable. And in the world we're at today, we want to make them better adults. So if you're an uncoachable kid, turns out to be an unemployable adult in my opinion.
Yeah, no doubt. So you met Sandy Aug, the founder of Diamond Allegiance in Nashville a couple weeks ago. And in Sandy's hiring days when he was the chief human Resource officer at Unilever, they would 300,000 employees. And one thing that's always stuck with me with Sandy is he said that what the United States has is a national treasure in college athletes. He said there's no other country in the world that has college athletes that understand how to time manage, how to be a part of a team. And those people are invaluable employees to employers across the world. And so it gets me excited, and this kind of leads into my next question, but for me it always got me excited as a coach. And the reason that I was involved in travel baseball was to really influence a kid's life and give him the opportunity to play baseball in college, whether that was at the SEC or ACC or whether that was at a division two school like I played at. Right. But that was my why. What gets you excited the most about being part of this travel ball ecosystem? It's a crazy world and there's a lot of good, a lot of bad, but what gets you excited and gets you up every day to be part of this?
Well, what gets me excited is having the chance to help young men that I really enjoy that in the recruiting world we're in now, Matt, there is a whole lot to recruiting that parents out here. What I find they really just don't know. It is one thing to get an offer to play college baseball, but it's another thing to figure is it a good fit? Is it financially a good fit for your family? There's a lot more to getting to college baseball than some players realize, and some parents realize when you get there, it's the everyday grind. Can you keep up academically? There it is. Time management. We try to prepare them for all that can they do it? We challenge them when they're with the Panthers, can you do it? We check the grades. That's stuff that keeps me getting up every day to do the job that we're doing here because we want to continue to try to make sure that we're putting our players in the right position.
I know people that commit sometimes to a college and they may do it early and they may commit before they get to the Panthers or we try to guide them through that process and what that process might look like. Today's world recruiting gets earlier and earlier, but I'm not saying I'm an anti recruit early guy, but what I'm saying is let's do our homework and make sure it's the right fit. How many schools have you visited right now? Is it one? Have you been to five? No, that's the only school that's really talked to me and they want to offer me. Well, if that's the only school, I don't feel like you've done your homework yet. So I think for me, just guiding them through that process, helping them a young player when they come in and they get a college offer, it's kind of overwhelming to them their goal.
So sometimes they're in a hurry to do it. You got to talk to the family and let them know there's no reason to be in a hurry right now if you know it's the right fit and the financials are there. But you'd be surprised the kids that commit early and then they graduate and they're looking at a hundred thousand dollars worth of debt to start their professional career because a small percentage go on to play pro. We try to put our kids in a position where that don't happen or we give them the best chance when they do finish college and they get that four year degree that lasts forever. They're not sitting there with a bunch of debt on their plate that they could have avoided if they would've took a little guidance along the way from us. And athletics can pay for some of that. If we can help 'em and guide 'em in that direction, that's great. But that's why I do this every day to help kids transition to the college level where they're put their self in a good position to graduate and have a chance to start off in the real world with a good foundation.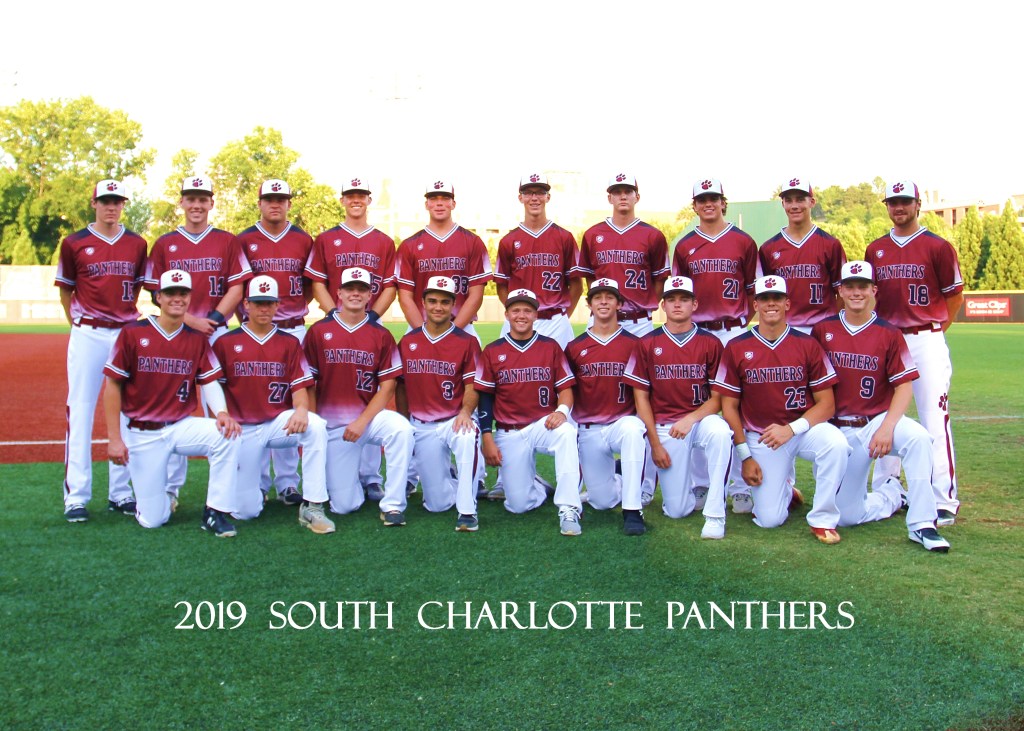 Yeah. Love it. Did an interview last night with Dylan Cruz, the center fielder at LSU and Dylan was talking about his recruiting, navigating the recruiting world. And I was fortunate enough to be a part of that with him coming through. And I remember we brought it up last night on the call in eighth grade. He got his first offer and the school will remain nameless, but he got his first offer from the first school that really saw him ever play. And we laughed. We laughed last night and said, could you imagine if you had committed there? Your dad wanted you to because they were so excited that they got this offer. And Dylan ended up, and you talked about it last night, and obviously Dylan's a different animal than most high school kids are, right? But Dylan visited 15 different schools and he did his research.
I really like what you said about even if you only have one offer, even going to other schools on your own as just a student and seeing what those schools look like and what they have to offer is so important. I think one more thing that I would just add to that for everyone listening is that in the recruiting process, one thing as a parent to really think about and as a player is if I went in the fall and I tore my ACL and in the shreds and I could never play baseball again, would I go there as a student athlete, just as a student and not an athlete?
Good question.
I think that's a question that lot of parents can ask, a lot of players can ask because at the end of the day, you've got to be really comfortable with the school. So I love that that's what gets you going. It certainly does. The me too. This next one's a lot of fun and you can go in a million different directions with it. But if there was one thing that you could change in the travel ball world, what would it be?
I would bring the cost down just for parents. It is really costly sometimes to go to some of these events. The event fees keep going up and up and up. Part of one of the reasons, hence for joining into the diamond allegiance, we want to try to get the travel ball industry back into the hands of the people who really want to invest in it and they want to better it. Not saying that other people don't, I'm not saying that, but I think just keeping the cost efficient for the parents. We live in a real world where money is a problem for some people. Everybody's financials are different. And it hurts me to hear when a parent says, I can't afford to do that. I can't afford to travel to these places. So I just think that I would like to just kind of have some way to control the cost, bring it down, make it cost efficient for parents.
Yeah, I love it. 98% of current rostered college baseball players played travel baseball. So what that tells me is that if you don't have access to the system, your chances of playing at the next level are slim to none. And I think it's obviously one of the goals of the diamond allegiance to not make finances a barrier. I think that it's perfectly fine for there to be an industry of travel baseball for people to make a living, but I think it's also important that we really keep the people in mind that matter the most. And that's those families, that's those players. So couldn't agree with you more.
Sure.
Five years from now, where is Panther's Baseball Club? What do you envision for Panther's Baseball Club five years from now?
Well, we have expanded into the youth level and we normally just do 14 to 17 and we down 13, 12, all the way down to eight, five years from now, I hope to have a whole youth program established where we are developing players from eight all the way up to an older team. I think there's something to be said if a player gets in your organization and they start at the eight U level and they go all the way through it and you watch them grow and you watch them progress and you help them along the way, and then they get to that level where they eventually commit to a college and they're done. I think that's very gratifying to see the development of a player, even when we get them at a 14 U level, some of the guys we've had, and when they play that last game in Jupiter and you're there and they come up to you and they go, coach, I just want to thank you for everything you've done.
And it is a lot of hard work on this side. It's not easy. You're making a lot of phone calls, you're talking to a lot of coaches and colleges trying to put your kids in the best position for us. It's not just about committing kids, it's picking the right place for the kids. But when that kid comes up to you and he wraps his arms around you, he says, coach, thank you for the best four years I could have had that happened to me. We had a player, I'll name him on here. We had a player that did that. He projected to be one of the top picks in the 23 draft, and a lot of 'em did it, but Walker Jenkins did that and wow, it's kind of something it'll stick with me forever. But there's a lot of kids that do that. And when that happens, I think it makes it all worth it. All the late night phone calls and coordination of schools for kids, and it makes it worth it at that point.
Yeah. Love it. Love it. And that is, I think for all of us that have been lucky enough to do this for a long time, it's those relationships that matter. It's the invitation to the wedding. It's the hug and the cry at the end of the last tournament because you've put so much into them and they put so much into you, and it's awesome to be a part of their process. And I think it's also important to us, Scott, that we all in this travel ball, crazy travel ball world understand that that's what we are. We're a part of their process in the stepping stone, and that if we do our job, those kids should not be looking back. They should be looking forward onto the next adventure and the next thing that they're doing.
Yeah, absolutely. I mean, now we have some of our former Panther players coaching for us, and I did get to go to a wedding a couple months ago for one of my players and kind of telling my age a little bit, but it is gratifying to see them guys come back and give back, and now they're starting to do the same thing we did. So the next generation, the Panther coaches are on the way. Absolutely. We love to be a part of helping them get there.
Absolutely. Well, my last one for you is a little bit of a shameless plug for the DA and the Diamond allegiance, but in your words, I would just love to hear why you guys decided to join the Diamond Allegiance.
Well, we're big on relationships as you know Matt. And after talking with you, Sandy, some of the other members in the dominant allegiance, Eric from Power Baseball, the relationships with you guys was a big determining factor. But you said something to us when we were down at the event in Florida was we want to get travel baseball back in the hands of people that want to try to manage it and care about it and nurture it. And when you said that, I was like, okay, that's something that I'm interested in the future of the sport and having the right people involved in it. And so that resonated with me as the head of South Charlotte of something that I was interested in doing. And so I think that was the point where I said, okay, I think we can be part of this and the player of the Curve out, but the player development with Coach Back, and that's big for us. And then the additional savings I talked a while ago about trying to save our parents some money and help them, the savings that the parents are able to get from the networking with the A Diamond Allegiance, I think was another big determining factor because we're trying to keep that cost as minimal as possible or help them save some money along the way.