Thanks to Shaun Vernesoni, Owner of the Keystone State Bombers for lending his Coaching insights.
What is your baseball and coaching history?
Played Junior College Baseball at Calhoun Community College, Decatur AL and at the D2 level West Virginia State University & Fairmont State University. 2011 2nd Team All Region Rawlings Gold Glove Award winner as a Catcher. Former Assistant Director of Scouting for Prep Baseball Report Pennsylvania. Current Associate Scout San Diego Padres. Founded the Keystone State Bombers after graduation in 2012 and have been coaching travel baseball for the past 10 years. Over my tenure, I've coached and helped place 180 college commits and 3 MLB Draft Picks in the Bombers program.
What is your coaching expertise/focus?
My coaching expertise would lie in the field of hitting and mental toughness. I've been fortunate to be the hitting coach for several MiLB and MLB hitters. I really enjoy the mental side of hitting as well as overall game strategy.
What is the most powerful insight you have gained in relationship to this expertise/focus?
I've learned that hitting at the highest levels is more of a mental skill than a physical skill. I believe that each hitter you work with can teach you a great deal about hitting. All hitters have a different perspective when it comes to hitting and in order to be a great hitting coach, you must first understand how hitters think. A big part of the position is being a mental coach. If you can get a player to believe in themselves, you will unlock their full potential. A hitter, and player in general, are only as good as they believe they are. Teaching hitters how to handle failure and adversity is a major component to their growth. Failure, and success are simply perceptions. If you can change the perception of what these two things are, you can ultimately learn to have more success and less failures.
How do you implement this knowledge into your coaching?
I try to be as consistent as possible with my messaging and philosophies. True player development takes years and many gathered experiences. Trying to build strong relationships with players is pivotal when it comes to them trusting you. Once a relationship is established, players are much more likely to go all in with your teaching methodologies and or philosophies. Understanding the "why" is also important. Many coaches will tell you what to do, but they fail to explain in logical terms why this needs to be done. If a player truly understands the why, at its deepest contexts, they will become more proficient at the particular task.
What is one coaching technique/saying/practice tip/gadget that you use all the time, how do you implement it and why?
"Be a master of the routine." Meaning if you are able to master all of the routine plays required in the game of baseball, you will play for a long time. In my opinion, most games at the amateur level are lost and not won. The team who makes the least amount of mistakes and or self -inflicted harm wins the game. Baseball is hard. We also spend a tremendous amount of time breaking the game down one pitch at a time. I know this is an old cliche but it is SO TRUE. For instance when speaking to our pitchers instead of telling them they are throwing 75 pitches today, we say you are throwing one pitch 75 times. This helps them stay present in the moment and focused on things they can control. Too many times players let their brains wander and leave the moment. In order to win the moment, you must be in the moment.
What is your best piece of advice for enhancing player development in the travel ball setting?
Care. It's that simple. Truly care for your players and take a vested interest in their well being. Not only on the baseball field but off of it. Each player is different and the reason why they play the game is different. If you can understand and know the players "why" you can then learn how to best motivate them. Through this, we try to find ways on an individual basis to get our players to fall in love with the process of getting better. If players can find a way to love the daily tasks required for player development, they will be highly motivated to do them on their own. Our job is to be an educational resource for our parents and players and to find ways to motivate them to achieve their true potential. It's like a lonely book at the library. No matter how much great information is in the book, if no one wants to read it, the information in the book will never be gained. In this analogy, it's not our job to teach them how to read, it's our job to make them want to read. If they want to do it, they will figure out how to do it.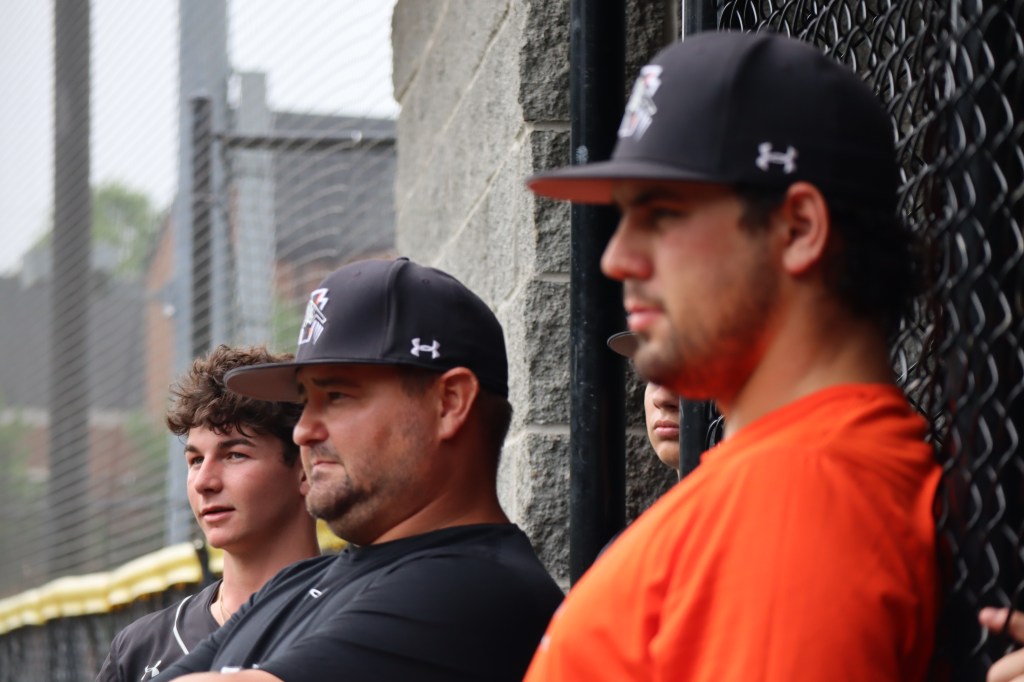 ABOUT THE KEYSTONE BOMBERS
The Keystone State Bombers make their home at Keystone State Sports, a 45,000-square-foot indoor facility located in Manheim, PA. Thier teams participate in tournaments and showcases all along the Eastern seaboard, exposing players to some of the best competition around. The Bombers currently have 13 teams affiliated with the program ranging from 10U to 17U.
The purpose of the Bombers program is to assist players that have the ability and the desire to play at the next level in preparing to do so. They utilize a staff of instructors that will teach players how to train for and play at a highly-competitive level. Their program will not only focus on the instruction and training of their athletes but also stress the importance of achieving academic excellence in the classroom.