Everyone, thanks for joining us for our Diamond Allegiance webinar today. We have a special guest who happens to be a friend of mine. I'm Eric Lasseter. I'm the director of membership for the Diamond Allegiance, and we're happy to have Shane Green join us who was drafted in 2019, in a 15 round pick by the New York Yankees,
2009, 2009
Oh, 2009, sorry, 2009. I'm missed all-Star game in 2019. Excuse me. There you go. And he has played for the Yankees, tigers, Braves and Dodgers in his career so far. And again, a 2019 all-star. But we're happy to have you join us, Shane, so thanks for coming on.
For sure. Appreciate you having me.
A couple things, obviously everybody gets to hear about the guys that are highly recruited, prospects out of high school or even out of the Power five conferences and their story into the big leagues. Yours is a little bit more unique. Obviously I know not a super highly touted high school player, but would love to hear your story for a lot of the kids who may be late to develop or don't have some of the looks that they're necessarily looking for right now, and so they can have a chance to hear your story in how you made it to the big leagues.
Yeah, for sure. I guess we can start almost in middle school. Growing up in Florida, playing little league and travel ball, you're basically playing year round. I was always on the better teams in little league or whatever, but once you get to the big field, things start to change. So then you go, absolutely. You go to the big field and I always pitched, but once I got to the big field, that's kind of when I realized that I probably wasn't the greatest hitter. And then fast forward to high school, I made junior varsity my freshman year. At that point in time I was pitching, but I was also playing some third base and some right field.
Ended up breaking my wrist, diving for a ball. And then when I came back from there, I was doing more pitching than anything because my wrist just was kind of jacked up. But also I was never the greatest fielder. Anyways, fast forward to sophomore year of high school. I made the varsity team, but I made the varsity team as a pitcher only back in my high school days, pitcher only wasn't a very usual popular thing. So I think I was the only, or maybe two of us that were pitcher onlys on varsity that year. But I was a sophomore and my coach at the time was David Bima, and he basically said, Hey, you're not going to pitch much, but we got this kid who's kind of like our dude. We think that you could learn a lot from him, shadow him, do everything he does.
If it's his start day, you'll do the book and the dugout and then whatever his routine is, post start day, you'll just do exactly that. If he's got a long run today, you're running with him. If he's got a bullpen, you got a bullpen. So that's what I did. And my sophomore year I didn't pitch at all at the varsity level, although I was on the varsity roster and I got sent down to junior varsity once every two weeks or so just to pitch and get some innings and then I would come back and practice with varsity and continue to shadow him. Junior year I pitched well, but I wasn't throwing hard sale. I was 82, probably 83, but I pitched well because that's when I developed a breaking ball.
Fast forward to senior year, I feel like I had some pretty high expectations just because my junior year went so well, but I still wasn't throwing hard. I was topping out at like 86 and I didn't pitch great. It wasn't terrible, but it wasn't great. And then at the end of my senior year, I only had one college offer, so I took that offer. It was to the University of West Florida where I went to pitch obviously pitcher only. And then when I was there, I found out I had Tommy John needed Tommy John's surgery, and I had Tommy John's surgery after my freshman year. So as far as the high school part goes for the guys that feel like they're not getting many offers or they're not getting the schools that they want or they're not getting enough exposure, this, that and the other. I never really dealt with that because at the time I didn't realize it was just different back then I guess. But I only had one offer, so I didn't overthink it. I just took it. You know what I mean? I only really talked to two schools. Florida Southern talked to me, I went on a visit there, but they never put anything in front of me. So as soon as there was something put in front of me, I just took it right away.
I think some of that has changed, right? With social media, I know obviously I played way before. You was also one of the few, even earlier than you that was told they were a picture only and it was kind of like a snide off thing where most people are like, oh my gosh. But I was like, yo, once I saw the kids started throwing harder, I was like, all right, I'm good with this. Put me on the one throw in the baseball instead of standing in the batter's box.
And our day pitcher only basically meant you probably won't play for much longer, you know? You know what I mean? So yeah, it definitely understand that. But I never really threw hard until after I came back from Tommy John.
And so where did you end up? Did you stay at West Florida after surgery or
No, I ended up leaving there. I transferred to Daytona Beach Community College and did basically on my rehab on my own there. But before surgery, I hit 89 a couple times, and then my first time on a radar gun after surgery, I was 90 to 92, which is like I just did a Zoom call the other day with some guys that are going through Tommy John and they're in college right now, and they were asking me basically, are they going to gain velocity because they're having a surgery? And my answer to that is, well, maybe just because you're having that surgery, people think just because you have Tommy John, you're going to throw harder. That's not necessarily the case. One of my best friends at the time, he was my roommate, he had Tommy John a month after I did. He gained one miles an hour, so basically didn't gain any, and I gained four or five, which is a lot,
And we did the exact same rehab together every single day. So potentially I was lucky, but I attributed to that year was the first time in my life that I wasn't playing baseball year round, and so I was actually lifting and running and working out and focusing on getting stronger and more powerful. When prior to that, I literally just played baseball. I never went to the gym ever, and he was already kind of a gym rat, and so he kind of took me under his wing our sophomore year when we were rehabbing and I got much stronger. I had never done it before, and then my vilo jumped.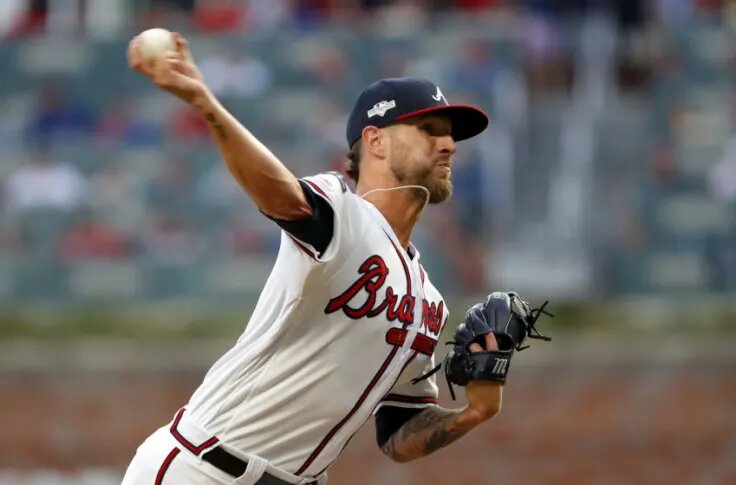 So you probably had some untapped potential to a certain extent because he was already in
Weight. I would definitely say that.
Pre-surgery, right?
Yeah, exactly. He was 90, 91 before the surgery. I was barely touching 89 before the surgery. He came out 90, 92, and I came out 92, 94. So yeah, I definitely think that what that year taught me the most was you got to put in the work if you want to sustain whatever it is you're doing. Right. Before I was just playing, I learned that the weight room's a pretty important, I'm not the biggest, strongest person in the world, but I learned how important it was to get where I wanted to go I guess.
So I'm assuming you seeing those velo jumps kind of changed even your vision and where your baseball career could go. Once you got to Daytona State and started seeing those velocity jumps, did that kind of give you another step in motivation to say, wait, maybe there's more to this than me just getting a college diploma or playing four years in college baseball, or did that happen a little later as the season went on?
So my freshman year, I obviously played, I pitched 20 innings or something, and then I had the Tommy John, and then I transferred. So then my sophomore year, I was just a student. I wasn't on the baseball team at all. I had bright futures, so I was just going to community college. It was paid for bright futures. I had a conversation with the coach at Daytona Beach who allowed me and my roommate to use the baseball field to do our throwing program with a chance to either walk on or maybe even earn a scholarship. This was the first time they were doing this kind of thing. I think they had a developmental team, so almost like a JV team. So they were like, worst case scenario, you guys can play on that team and earn a spot. So anyways, he allowed us to use the facilities to do it, but for me, it happened so fast. I was off the mound for the first time after surgery two months prior to the draft. So I got off the mound for the first time, and then I got off the mound for the second time, and then now I'm healthy. I haven't pitched in a year. They had the College War Bat league in central Florida. I don't know if they still have that or not, but there was this team
I think it's now the Florida Collegiate League has kind of replaced that a little bit, but yeah,
Okay. They had a team at eastridge, my high school, they had a team in Claremont that I was going to play for. So I called Jeff Dedo, who's the scout for the Yankees now, but when I was eight, nine years old, he was playing third base at AAA level with the Yankees. So I used to go to him for hitting lessons, which obviously didn't work out. But what did work out was he became a good family friend of ours and reached out to him a hundred times basically asking him like, Hey, can you watch me throw a bullpen and just talk to the schools that you know or have relationships with to get them to watch me during the summer in this league, so potentially I can get on a baseball scholarship again and go to school for free, but be on a team, blah, blah, blah, blah, blah.
Sure, no problem. So he meets us at a local field in Claremont, my best friend's catching me, he didn't even catch his little sister's five years old holding the radar gun behind the L screen. Jeff's standing down third baseline, and I'm just throwing a bullpen. No expectations at all, right? I haven't been on a radar gun. I'm just literally throwing a bullpen. I know Jeff's there afterwards. Jeff's like, do you want to play professional baseball? And I'm like, well, obviously. And so he's like, well, when can you do that again? And I was like, well, that's my third time. I've been going once a week, so give me a week. He's like, all right, a week from today back here, I'm going to bring another guy. I'm like, okay. So go through the week, go back to the same field, same thing. My buddy's back there catching.
He brought in a crosschecker, I threw a bullpen again, I was 90, 92. Same deal. When can you do that again? I don't know. Give me a week. The following week they had me drive to Tampa. I went to the Yankees complex and I pitched in a scrimmage game on the backfield against guys that were already playing pro ball in the lower levels with the Yankees. And I pitched one inning, and when I came off the mountain into the dugout, Jeff came walking over and he was smiling from ear to ear, and I'm like, what's so funny? And he's like, no, hard you were just throwing. I was like, I have no idea. He said, you got up to 94? I was like, no way. He's like, yeah, your stock just went way up. And I was like, let's go. So that was literally 10 or 11 days before the draft.
So it all happened so fast that I didn't even know what was going on. So much so that the day of the draft, I texted him and I was like, Hey, should I pay attention to this thing? And he's like, yeah, but not until after the 10th round. I'm like, okay. So I got it on the computer and me and my buddy are playing Call of Duty, and we're not even paying attention. We just have it on speaker over in the corner. We're playing Call of Duty, and next thing you know, our dad's come running in the house and they're like, you just got drafted. We're like, what? We didn't even realize it was off. The computer had died. We were just playing Call of Duty and we're like, whoa, that's crazy. So we started freaking out and then Jeff called me and congratulations, and then he's like, I'll be in touch with you tomorrow or the next day. I'm like, all right, cool. And so we're obviously crazy ecstatic. It all happened so fast, it's a blur. And then two days later he called me again. I have no idea how any of this works. I don't have an agent, I don't have anything. It just happened that Jeff calls me, he is like, Hey, they want to know how much it will take for you to sign.
And I'm like, Jeff, all tell me the answer, right?
Yeah. He's like, he's just give me a number that I can tell him and I'm like 250,000. And he's like, I'll call you back, hang up the phone. He calls me back like 10 minutes later and he is like, they said they'll give you a hundred. I said, send me the address. I'll be there tomorrow. So I packed my shit up and drove to Tampa and signed that contract and here.
That's awesome.
Yeah, man, it was crazy.
One of the things that you mentioned was obviously going through Tommy John, and you talked about it a little bit, but obviously for any of the people who are tuning in right now are going to watch this later, injuries happen in baseball and now at a younger rate. Is there any kind of advice that you would give to anybody? Like you said their setbacks are going to happen. How do you deal with 'em? Don't expect obviously that you're going to do what you did and jump five miles an hour, but is there anything specific that you would give to these players who may be dealing with injury early on in their career to know that it's not over for you? There's a lot of hard work ahead of you, but what do you do next?
Yeah, I would say there's a couple answers to that question. One of them is there's a saying in pro ball where the best ability is availability. So learning your body, figuring out what works for you to stay healthy for as long as possible will give you the most opportunities to get to the next level no matter what level you're at. But injuries most definitely happen, and when they happen, understand that it's not the end of the world. You just have to assess where you're at, have a plan, make a plan, have a plan, and then execute the plan and you're going to have setbacks. There was multiple during my Tommy John rehab that I would be playing catch and I'd be like, I think I just blew out. Again, I'm talking extremely painful stuff, not just like I don't feel good. No, something just happened.
And because we had transfer schools and whatnot, me and my buddy Matt were just kind of doing it all together. We didn't have a physical therapist or anybody to tell us right from wrong, and it would happen to both of us on different days, and we would just shut it down, take a day or two off, and then we'd try to throw again, and most of the time it would be okay. So we were kind of just making it up as we went. But what I learned from that was just listen to your body, number one. Number two, understand that you are injured. So anything can happen. Your body is a crazy thing, so things may still hurt for a while, but you have to understand that it's a growing pain and not being injured and that it's going to be different for everybody. You know what I mean?
Like I said, there was multiple times I stopped because I thought I was done, but then I tried it again two days later and I felt fine. So it's a part of the rehabilitation process. But I will say that mentally for me not being able to play baseball for a year, watching all my friends play, I realized how much I loved it, and I knew that if I wasn't going to make it back and be bigger or stronger or throw harder or whatever, it wasn't going to be from lack of effort. So I woke up every day doing whatever I could do to get better, and then a year later I was throwing 92, 93, 9, 4.
So obviously don't get frustrated is one of those key points, right? Because
Yeah, for sure.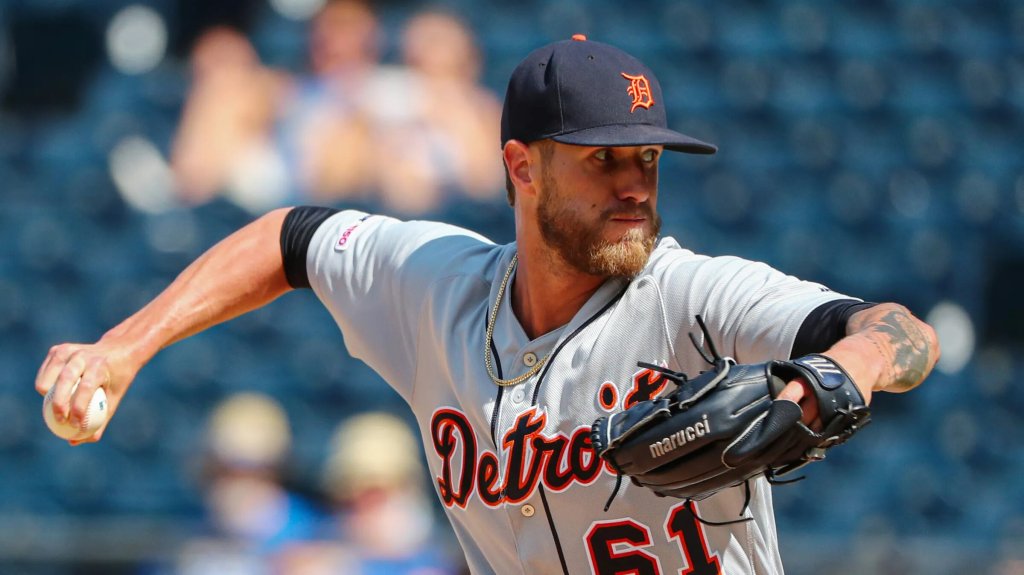 And listen to your body, just because it hurts doesn't mean it happened again, but take some time off. Don't just try to keep throwing through it. Whenever you're coming back from injury, listen to your body, take a few days off if you need it,
Especially when you're young, you have plenty of time to make it to the big leagues. If the big leagues is the goal and you're 17, I didn't debut until I was 26, and if somebody would've told me it was going to take till I was 30, I would've said, okay, sign me up. So you have so much time, you just can't lose hope, you can't lose faith. One of the analogies I like to use when describing that mentality I guess is if you're a pilot flying a plane and an engine goes out, you have to continue flying the plane or you're going to crash. If the other engine goes out, you got to continue flying the plane or you're going to crash. So if you get injured, that's basically like an engine going out. You have to keep flying the plane. If you stop flying the plane at any point you're done. So your career and your life or your plane never stop flying the plane, continue moving forward.
It's a great analogy. And then obviously you mentioned a couple things, and I know it was obviously a different time. I'm quite a few years older than you, but we didn't have the kind of technology that's available. And I know even now when you first got drafted in 2009, the tech and all the different analytics were not. What are, once you got to the big leagues even, is there something that you learned from different guys, whether it be taking care of your body, mobility things, stuff that you just were almost jaded to a little bit when you were younger and just kind of athletic naturally. And as your careers has gone on that maybe some of these young guys need to hear as far as taking care of their bodies?
I think at a young age, people don't realize how important it's to stretch pre and post working out or game or whatever. Basically stay moving. It's like people talk about, oh, I'm 50 years old, I must have, well, my back hurts. Well, no, your back hurts because you stopped moving 20 years ago. You have to continue moving. And once you get into these higher levels, especially in pro ball for the first year or two and you're riding these buses for six to 12 hours and you're playing 160 games in 180 days, you have to come up with a program that's going to keep your body fluid and keep your body healthy. But that's when you have to consult with strength coaches and conditioning coaches. So it's like you still have to train, but you can't overtrain, and then it goes back to listen to your body.
So the biggest thing for me personally in season is people always give me crap for it, all my teammates, but I'm always stretching. That's what works for me. And it could be different for the next person, but for me, I'm always stretching and I tell people, and I tell people all the time, imagine if I didn't stretch how tight I would be, I bound up because I'm naturally a bounded up person. And then plus, once you get to the higher levels, take advantage. People say stay out of the training room. Like yeah, stay out of the training room. You can't complain about everything, but if you have a program set in place, then take advantage of the training room. Absolutely. You can't walk in there complaining about your knee hurting and then the next day your neck hurts. But if you have a program like today, I need to do my shoulder program tomorrow I'm going to do my hip program and this day I'm going to do my ankle. If you have a program staying in the training room, the spine. So I think that there's a little misconception there, but more than anything, it goes back to listen to your body, take care of your body, and the best ability is availability.
I think that's one of the things that the Diamond Allegiance really has harped on. Obviously each one of our organizations gets a custom branded app, but within that app we've learned that
Just
Watching and me being a high school coach also, these kids don't even know how to stretch and properly open up their body to give them the results that they want. And so I was wondering, within our app, we have a mobility and strength testing with AI and all those things. How do you think that would've improved you having something like that at a young age and learning how your body moves and even fixing some of those deficiencies that maybe you found at 22 or 23 years old?
Well, I think that's why everybody in the big leagues throws a hundred now because they have this information provided to them at a much younger age where when you were 13 or when I was 13, the running and the conditioning and the lifting I was doing was basically military style punishment running
No doubt
Go run 40 hills basically. Let's see how tough you are. That was working out. Now people have personalized programs, so that's why people are throwing harder. That's why people are running faster. That's why people are jumping higher because they have access to these personalized programs at a much younger age. And if you start doing that at 16 years old, now you're 22 6 years of personalized program where I didn't get a personalized program until I was 20.
Right, exactly. You
Know what I mean? I don't think I ever had one. Yeah. So six years later, I'm 26. That's like almost old in the baseball world, you know what I mean? So I think that's why people are throwing harder and running faster or jumping higher now because they have access to that. So that's definitely changing the game. And then with that, you can even start talking about the analytics with the track man stuff and the hit track stuff, all that kind of stuff, and how big of an impact that's taken onto the game where when I first got even to the big leagues in 2014, sure, we have scouting reports and they might shift over big poppies up, but it wasn't like a shift every single hitter or what should we throw this guy in this count, the catcher checking his wristband. You know what I mean? So the game will forever evolve, and now that technology is where it is just in the world, who knows what's going to happen, but there's some really good tools out there to be used. But I'll always forever say, work on your mental and be aware of your body and be aware of your health.
I got a couple of good questions in from some of the attendees live in the webinar, which kind of allude to this. What does your daily stretching routine look like personally? And then what do you do for nutrition and or mindset? Obviously you just spoke about mindset and then nutrition. How big of a key is that as you go through, especially with obviously the grind of a big league season, the travel, all that stuff. How do you maintain the proper nutrition? And then what is your actual daily stretching routine? Give us a day, obviously, I know it's different every day depending on what you're doing, but give us a little example of those things.
So if I'm being completely transparent, one of my biggest flaws is I'll get into, I'll do something I really like. Let's say my, excuse me, my strength coach or my conditioning coach or whatever showed me a stretch and I'm like, wow, I really like that. I will hammer that thing every day for 30 days, but as soon as he shows me another one, I really like another, I'll hammer that one. You know what I mean? So that's one of my flaws. So I couldn't give you an exact routine as far as stretching or mobility goes because I kind of bounce around. But I will say that the guy that I trained with now, he's always frustrated with me because I take too long to warm up, but that's because I'm always stretching. So it's like I might not be doing the same exact stretch every day forever, but I take a while to warm up because I take pride in making sure that I'm loose and ready to go before I try to do something. I'm not going to get the most out of this single leg squat if I'm super bound up and tight and not loose and probably not even sweating yet. To me, I'm not going to get the most out of that exercise unless I'm sweating first.
So to me, the biggest thing is awareness of the body, but warmup before the warmup, if that makes sense. I like that. Even the high school player that's going out, you 'em going on the line at whatever, three o'clock in the afternoon for a stretch, take pride in being stretched and ready before that stretch. Absolutely. That stretch is really just to make sure that the kid that's not taking care of it on its own is stretched and doesn't pull a hammy because not everybody's going to take care of themselves, but realistically, you should take care of yourself.
To me, as a high school coach, I look at that as the team stretching period as a time really for you to be together and be unified. But we also, I mean you've been to some of our practices, but we also give about a 45 minute window before that even happens to all of our guys to do their own individual routines. Everybody should have one, and it shouldn't be the same because my third baseman may have some hip e mobilities that bother him that he really needs to work on that we're not going to really emphasize in a team stretch
Or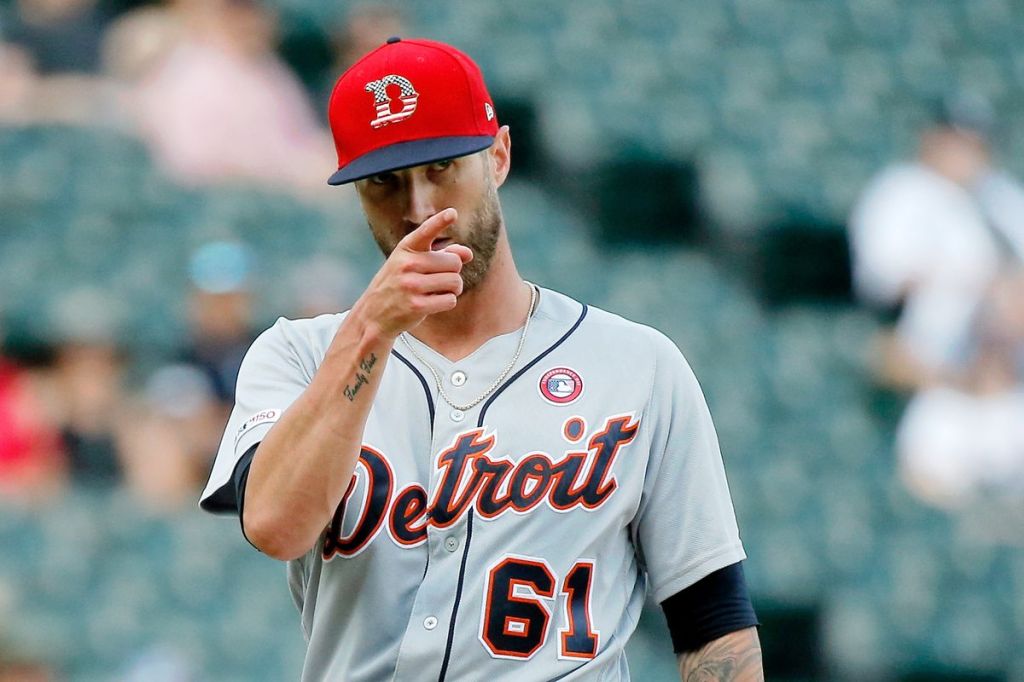 A pitcher may have X, Y, or Z to work on. So I think that's really important to point out that it shouldn't be the same for everybody. It should be different. And then even if you are doing team stretches, it's not necessarily really there to really get everybody fully loose.
And don't get me wrong, I played with many people who got the stretch and they haven't stretched yet and they're the best in the world.
Perfectly fine, right? Yeah,
Exactly right. But awareness, I'm very aware that I'm a very bound up person, so I have to be extremely loose and hot before I go stretch or i'll, I'll never be able to throw properly. My mechanics won't be right, my arm will start barking, whether it's my shoulder or my elbow, whatever, because I'm not loose enough where the next guy, potentially he is loose enough, just naturally. So it kind of goes back to the awareness thing. But if I was to make a recommendation to a kid, especially in the college level, take some pride and being ready before you have to be ready. If you're not ready when you have to be ready, then you're probably behind because somebody's going to be ready before you have to be ready.
Absolutely. I think you just answered some problems with your golf game. I think maybe you need to stretch and swing a little bit more before
You do on that. Well, the craziest thing about that is the least amount I play golf the better I hit. So I just got to play once a year. I'll be good.
There you go. Alright, so on the nutrition, is there anything specific that you like to do? Are you counting carbs? Are you doing anything crazy or are you just making sure that you're eating healthy stuff? Essentially?
Nutrition's so dicey because similar to my stretch routine where I bounced around, I've tried every diet that you could probably try. At one point in my life I was a full vegan for 10 straight months. So I've tried it all. I've done it all.
Probably another listen to your body type deal too, right? I'm sure through
That. Yeah. Well, and nowadays they have, you can get your blood tested and stuff and they can tell you what to eat and what to stay away from, which I've never actually done. But more than anything, do some research, find some people that you believe know what they're talking about, and then if you believe in that, I would say do that. At the end of the day, it's about what you believe in, whether it's placebo effect or not. If it doesn't work out, you got to be able to sleep at night. So find something that you believe in nutritional wise and then stick to it because really sticking to a diet or sticking to a plan, as much as it's for your health, it's for your mental as well. There's just something about having a plan and executing a plan that makes you feel confident and prepared, even dialed into the nutrition that just doing that will give you an edge when performing. But once you get to the college level on the professional level, a lot of the meals will be provided for you. So then once that starts happening, every once in a while you're going to get provided. Not a great meal probably. Right. So it's like when you can make good choices, make them, and then when you can't make better ones.
Yeah, that's good.
So it's like
Especially I'm sure in the minor leagues, they weren't exactly feeding you the
Best food every given day, especially 15 years ago, man, we were eating chicken fingers in every kind of way. You could make a chicken finger one day, it was chicken parm, the next day it was just a chicken tender. The next day it was chicken cord on blue, but it was all the same chicken tenders with stuff piled on top of it.
Alright, I have a couple more questions for you and then we'll let you get off here and get back to work. But is there
One your mindset, I know one of your mindsets that may be a little too highly rated for this call, but what's your mindset when you're going out to take the mound? What are some things that no matter how you feel, because obviously as a pitcher in the big leagues, you're not going to feel that you're best every single day. So how do you get through that when you don't feel your best? Because I think that's something that a lot of young kids struggle with. I mean, we have guys all the time, and I hear it through all different programs that are in the diamond allegiance where they don't feel great. Next thing you know, they think they need Tommy John because they're not in perfect condition. Or Hey coach, I don't know if I can throw, I'm a little tight. What is your mindset when it comes to those things when you don't have your best day? How do you get through that?
Well, I think that one, especially now more than ever, probably with hit tracks and Rek win and everything, everybody's so worried about what the iPad says or how much the ball's moving or how hard it was
Hard they're throwing
Or how hard they're throwing people stop talking about the thought process in which you're doing it, right? So one small example is one time I played with James McCann, catcher with Detroit. He's with the Orioles now, but he was in, we had a really good relationship. He was in a funk. He was like one for 20 or maybe even worse. And we were just talking about it and he's like, man, I just don't feel right up there. And I'm like, well, are you focusing on hitting the ball? And he is like, well, I'm working on trying the, and I'm like, no, but end game. Are you trying to hit the baseball or are you trying to have a good swing? Because if you're trying to have a good swing when the pitcher's trying to strike you out, well then that's why you're not hitting the baseball.
So the mentality is when you're in between the lines for competition in game, you have to focus on the competition at hand, which is for a hitter, hit the baseball and pitcher hit the mit, right? Yeah. Worry about how much it's moving and how to get it to move or what your path is doing and maybe whatever, I'm no hitter, but your bat path or what your hands are doing or whatever, where you're stepping worry about that pregame, once the game starts, you have to focus on competing. If you're not focused on competing, you are not going to win the competition. Right? Absolutely.
I think that's something that a lot of high school kids now, because the data is literally given to them mid gain, like the other pitchers on a travel team have their stats up, Hey, you come in the game. Maybe he walks three hitters and strikes out three, isn't worried about the walks, they come in the dugout and are asking how hard they're throwing. Sometimes I just think what they're thinking about as successful is wrong. And I think, like you said, all that stuff is great when you're in a practice setting, right course or you're in a lesson setting, you should be working on your swing, you should be working on your fundamentals. But one of the things I try to harp on with our players is once you get in between the lines, it's FIO, figure it out. That's all there is to do. If you're throwing it up, change your vision, do something simple. Don't start breaking all of your mechanics in the middle of a game or then your brain is really in the wrong place. You're not worried about hitting the glove if you're worried about, are my hands breaking if my arm here at foot strike? It's too late when you're in a game, right?
No doubt. So it's like I'm a big analogy guy. So my analogy for that would be like, all right, Mike Tyson, if he's in the boxing ring and he's fighting, he's not worried about how he's going to throw his right hook or how he's going to throw his left undercut. He's just throwing them because he's trying to knock this guy out. Now, if he gets knocked out when he's training for his next fight during the training, he'll be worried about how and when he's throwing these punches. But end fight is reaction during game. It's just reaction. And that's when it goes back to having a plan and executing the plan so that you're prepared and confident so that you can compete at a high level. And so it's like use the tools for tools, but when you're competing, you're fighting, you're literally in a boxing ring and you're throwing haymakers and there will be a winner and there will be a Luther if you lose because you're worried about how you're sling or how you're throwing your right hook while the other guy is just trying to hit you square in the nose. It's not going to be easy to sleep at night.
But if you know that you're literally, I always say bring your nuts first. If you bring it and you're full competitive mode and you lose, you can live with that. It's much easier to sleep at night. And then the following day you go back to the drawing board to figure out how you won't lose the next time you practice that you work on that. And then when it's time to fight again, you fight.
I love it. I love it. And then I'll end with this and then we'll go ahead and let you get back to work, like I said. But is there any piece of advice that maybe you got, and I'm putting you on the spot here, but is there any piece of advice that you got from a big leaguer once you were getting up to the big leagues that you think maybe would help a high school age athlete know? Or is it kind of what you just said, it's somebody come up and tell you like, Hey, don't worry about all that other stuff. You just got to bring it and be prepared to go and battle. Or is there something else that maybe somebody mentioned to you along the way that really stood out to you?
Well, I learned a lot from Francisco Rodriguez as far as pitching goes, but at the lower levels, like high school and college, the thing I learned most from him was how to call pitches or what pitches to throw and when and how. But at the lower levels, like high school and college, a lot of times the coach is doing that. So if we have a coach webinar, I would love to talk to them about how and what to throw when. But players pay attention because at some point you're going to call your own game. When you're watching a big league game on TV and you see a sequence in your head. You don't have to tell anybody but in your head know what you might throw. And then if this guy throws it, look at the result and be like, damn, was I right or was I wrong? Or if they throw something else and they succeed like, well, maybe I wasn't right, and this is why that succeeded forever be a student of the game. I think that you can do that at any level.
I would say for a high school or even a college player, the biggest piece of advice would be we kind of just talked about it. It's a fight. It's a competition during the game, but learn how to slow the game down because the game will get really fast, really, really, really, really, really fast, really, really, really, really, really quick. And next thing you know, boom, it's gone. It's different for everybody. I suggest learning how important breathing is and learning how to control your breath in those high intense moments. And that stuff starts with your bullpens, your cage work, your workout, your running, your sprinting. Always be aware of what your breath is doing, and that will help you slow the heart rate down in those big moments because you're going to have big moments. And then if you can control your breath and you can control your thoughts and you can control your heart rate, it will be much easier to control the situation that you're in end game.
That's awesome. Oh, I did just get two more questions I'm going to hit you with before we get over. Yeah, rip 'em. Rip 'em. These could be a little different because obviously back then travel baseball wasn't a different kind of bracket, but it says, what do you think would've improved your travel baseball experience? And then top tip for parents of travel baseball players, both of those questions were two that we just got here.
What was the first question? What would the first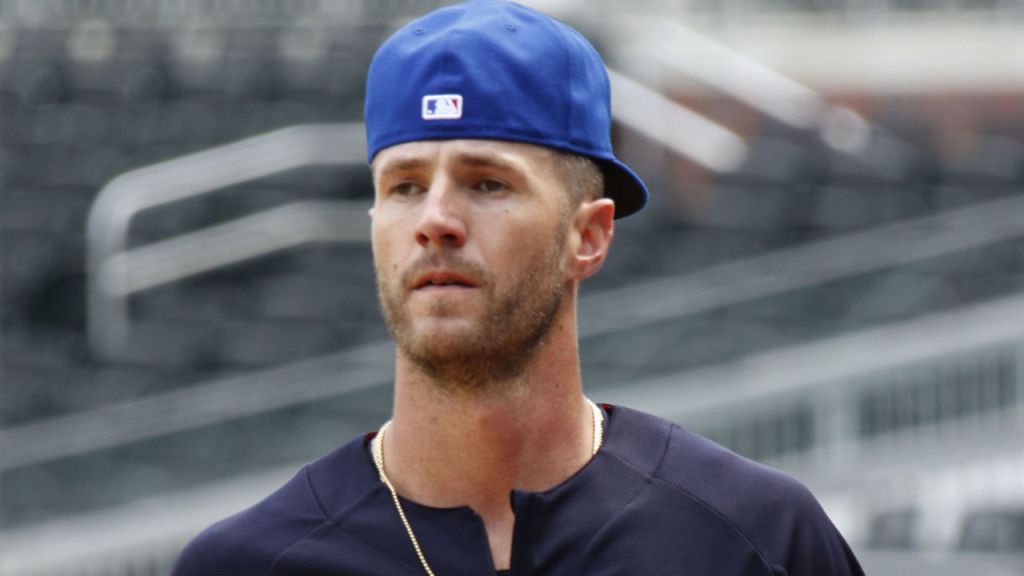 Question, what do you think would've improved your travel baseball experience?
I mean, I never played for the best team around. At the time, it was like the Scorpions or the Renegades. I think they were called
Games back in the day. Yeah, I was never on either one of those teams, but we always had a lot of fun. And growing up in Florida, there's a tournament every weekend somewhere close. So we were always in something. I truthfully don't know if there could have been a better travel baseball experience. I played with the same group of guys that I played with in high school all the way up, and none of us were really on any of the best teams. I think it's probably much different now than it was then, but I would say, who cares if you're not on the best team?
Weren't a top team guy, is what they call it nowadays. So you may have been on a second team, who cares? How about you just go get better and show your ability, right?
Yeah, just go play, man, because someday in your life you won't play anymore. So take advantage that you can play.
I'm assuming that's also probably one of the tips that you could give to parents of travel baseball is don't worry about necessarily what team, but what else would you say for parents
To a parent?
I don't have any of my own kids, and I'm sure it's much more difficult for a parent, but gosh, man, you got to let the coaches coach one one. Your kid doesn't listen to you probably because you're the parent. So yelling at them what to do or get their elbow up or rocking fire, whatever, just like we were practicing the other. No, just let the coaches coach. Let your kid play and be a parent. If you want to talk about how to hit or how to throw later on that night when the games are over or the next day or whatever and you want to coach 'em up, they're your kid, great. But during the game, let your kid play and let the coaches coach. Because if you're yelling something at him and the coach is yelling something at him and he's yelling something at himself, it's probably not going to end well.
Right? Not going to be able to do a lot of the things you just talked about. Right? Control your breathing zone in on what you're trying to do
When everything else yell. If you want to yell at your kid during a baseball game, tell him to find his breath or to slow the game down and leave it at that. So understand what he's trying to do, and you can yell at him for that, but let the kid play, man. You see me when I come to your guys' games by myself because I can't hear what some of the parents are saying. It's so hard for me to hear it. One, most of them don't know what they're talking about. So being that passionate about something is great, but being passionate about something that you don't know anything about is not great, right?
It's dangerous is what
It's, yeah. So be passionate, but let your kid play, man. Let the coaches coach and if anything else, be available for your kid, if he wants to talk about it, talk about it. If he doesn't want to talk about it, then don't talk about it. Talk about it later. If he wants to hit extra batting practice, do it. If he wants to get there early, do it. Be there for him that way, but end game man, just let him play.
I think that's a huge point because one of the things that I see, obviously having a travel baseball organization myself and having buddies all throughout this industry is, especially now in travel baseball, they have enough pressure on themselves to perform every day with the amount of colleges and schools that are in attendance to watch them play that, do they really need the added pressure of mom or dad telling 'em that they stunk that day or what they should have done different that day?
I think like you're saying, the love and support goes a long way when a kid already has the weight on his shoulders to perform. He wants to be as good as you want him to be. I promise that. No doubt. So I think the support and love and letting them know, Hey, I support you. Even when you go, oh, for three son, or even when you throw five innings to give up eight runs, that goes a long way with a kid, with the pressure that he already has on his shoulders and that he's put on himself. He wants to be a great player.
Yeah, you can be honest with your kid too. You suck today, but let's talk about why. But a lot of times I see probably dads more than moms. They're so angry with their kid for sucking today, where it's like, dude, this is such a hard game. First of all, baseball is the hardest game in the world. You can do everything and suck, and then you can do everything wrong and be great today. So stop being so angry, man, and just talk to your kid about it.